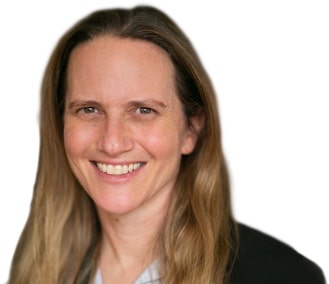 Alejandra P.
M.A., LMFT
Dynamic, Transformative & Compassionate
Alejandra is a true expert at nurturing your positive transformation — helping you to find happiness in your life and fulfillment within your relationships. She will help you break free from old patterns that are getting in the way of the life you want, and then chart your pathway to achieving your most important goals.
Therapist Overview
Hello, I'm Alejandra, a licensed marriage and family therapist, couples counselor, individual counselor, and life coach. Through transformative counseling and coaching, I help individuals, couples, and families heal, grow, and achieve their most important goals. 
Entering a journey of self-discovery can seem scary, but I assure you, it is very rewarding. I deeply admire my clients for their fearlessness every time they show up for a session and commend you on your courage as you embark on your personal growth journey. I would be honored to support you along the way.
My Approach
I'm driven by my deep passion for enriching lives and helping my clients reach what they're striving for. We will work together as a team, setting clear goals and a path toward achieving them. I will help guide you on your journey to making conscious decisions that align with the life you want to live.
We will lean on your past experiences to better understand your current situation to achieve your most important goals. I realize this entails a deep dive into your innermost feelings, which is why I offer a non-judgmental, caring, and contained environment where you'll feel safe throughout this process. In the beginning, I support you in applying practical behavioral techniques that can help you create the change you are looking for. 
I have an integrative approach that draws upon techniques from narrative therapy, structural theory, psychodynamic therapy, and the Gottman Method. These are evidence-based approaches that are intended to help you achieve real results.  
Individual Therapy
I am licensed to provide therapy services and to support you in addressing mild mental health concerns in the state of New York and Mexico. I have worked with clients of all ages, from young, school-aged children, to older adults, helping them resolve emotional, mental, and behavioral issues. 
Some common concerns that arise in my practice are depression, anxiety, trauma, difficult emotions, grief, stress, and loneliness. I will explore with you your concerns, concentrating on accomplishing goals, creating change, and finding balance. 
The relationships we engage in and the society we live in are strong influencers on our individual thoughts and actions; I take this influence into consideration in our work together. As we move through therapy, I use structural, narrative, and psychodynamic theories to guide the way. We can explore and discover where unwanted actions come from and identify new, helpful actions to create lasting change.
Couples Counseling and Relationship Coaching
In couples counseling and relationship coaching, I draw from the Gottman Method. This allows us to find common ground, rekindle intimacy, and rebuild trust in your partnership. I also integrate the "Vulnerability Cycle" into our work together. The Vulnerability Cycle helps us to understand unhelpful patterns in your relationship and identify new ones that will support connection and attunement. 
To support you in reaching your relationship goals, we will explore how relationship conflicts originated to help you and your partner establish healthier ways of managing conflict and encourage growth and connection through restorative communication.
Overcoming obstacles is essential for reconnection and regaining trust. My experience working with issues relating to divorce, blended families, infidelity, and emotional reconnection allows me to help you and your partner develop a clear pathway to overcoming obstacles and enjoying and benefiting from living in partnership.
Life Coaching
My role as a life coach is to help you set clear goals and reach them in a supportive and structured environment. My coaching sessions are geared toward helping you increase self-esteem, gain new perspectives, create better relationships, and increase clarity and purpose in your life. 
Focusing on the positive and celebrating your every achievement, I will help you overcome feelings of overwhelm and get back on track. I can help guide you through self-discovery, put your situation in perspective, and make it manageable. I have experience in parent coaching, career coaching (rediscovering passion in work), infertility coaching, navigating cultural differences, disability challenges, and more.
I am able to provide therapy to clients located in New York and Mexico, and coaching services to clients located across the U.S. and internationally. Learn more about how life coaching and counseling differ, and which approach is right for you.
About Me
I am a descendant of refugee Europeans and a second-generation Mexican. Although I have lived most of my life in Mexico City, I have also lived in California, Illinois, and New York. I am fluent in both English and Spanish and am happy to offer therapy and coaching services in either language. 
I have a psychology degree from Universidad Iberoamericana, an MA in clinical psychology from Columbia University, and a Master's in family therapy from Northwestern University and ILEF. I have been practicing for more than 15 years in Mexico City. I am also licensed as a marriage and family therapist in the state of New York. In addition to a profound passion for my career, I enjoy hiking, exercising, crafts, and being with loved ones.
Schedule with Alejandra