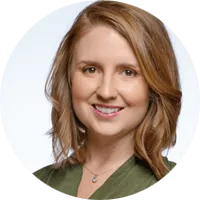 Amanda Schaeffer, M.S., LMFT
Specializing in Loving Relationships and a Joyful Life
Broomfield, CO Marriage Counselor • Broomfield, CO Therapist • Broomfield, CO Life Coach • Broomfield Premarital Counseling • Denver Blended Family Therapist • Online Marriage Counselor • Online Therapist • Online Life Coach • Online Premarital Counseling • Breakup Therapy / Divorce Recovery
Hi, I'm Amanda. As a therapist, couples counselor, and life coach, it is my privilege to help you find joy, peace, and connectedness within yourself and your relationships.  I am a firm believer that no person or situation is ever without hope, and that you have limitless potential. I'm here to help you connect with it!
My job is to empower you to be the fullest and best version of yourself, to love who you are as well as the life you build for yourself. I'll be your ally as you tackle challenges, build life giving habits, gain meaningful insight, and create a life in which you feel at home.
Marriage Counseling, Couples Counseling, & Relationship Coaching 
In my work as a marriage counselor, couples therapist, and relationship coach, I support couples and families to build trust and closeness, creating a secure base where each person can feel safe and understood.  
I understand that relationships are hard! It's easy to feel overwhelmed, and to become disconnected from the people who are most important to you.  Whether you're struggling with intimacy, caregiving, or conflict, I'm here to help.
My style is warm, direct, and experiential. One of the reasons I believe my work with couples and families is so effective is because in session with me, you'll be able to practice skills and experience new ways of interacting in the moment, setting you up for success outside of session.
I can help you with many relationship issues including premarital counseling, struggles with conflict and communication, the transition to parenthood and successful co-parenting, sexual concerns, finances, affair recovery, blended families, and much more.
Working with me will help you become the expert on your partner, learning how to co-regulate emotions as a part of a two-person system, enjoying a new, deeper level of connection. This secure base will allow you to tackle challenges with greater ease, operating as a trustworthy team.
I draw heavily on Attachment Theory, using evidence-based tools from Emotionally Focused Therapy (EFT), the Psychobiological Approach to Couple Therapy (PACT), and the Gottman Method to help you communicate, heal past hurts, and truly enjoy one another
Individual Therapy and Life Coaching
As a therapist and life coach, I can work with you individually to discover and embody your best self.  Whether you want to focus on internal struggles (like anxiety, depression, or self-esteem) or external issues (like relationships, breakups, career challenges, or life transitions), my approach is holistic and systems-oriented—we'll look at how each part of you influences the whole, honoring your mind, your heart, and your body.
I'm here to help you get to know, to respect, and to care for each part of yourself.   Whether you prefer an active, solution-focused approach or a gentle, affirming experience, I can help you  build habits of self-compassion, gain emotional awareness and regulation, and discover new heights of personal potential and satisfaction.
Clients tell me that they feel deeply understood and accepted during their work with me, and that as a result, they are better able to understand and accept themselves.  I view each session as an opportunity to meet you where you are, and to empower you to take brave, manageable steps toward where you want to be.
About Me
I received a master's degree in marriage and family therapy from Colorado State University. In my time as a therapist, I have worked with individuals, couples, and families on a wide variety of issues, including: communication, marriage preparation or enrichment, sexuality (LGBTQ sensitive), parenting and the transition to parenthood, affair recovery, anxiety, depression, suicidal or self-harming thoughts and behaviors, self-esteem, grief and loss, trauma, recovery from a breakup or divorce, and dating/career coaching.
I look forward to partnering with you as you pursue love, happiness, and success! If you'd like to chat about your hopes and goals, and how I may be able to help, please schedule a free consultation session with me at our Denver office, Broomfield office, or through online video.
Feelings, like fruits and veggies, are meant to be digested while they're fresh, and an emotion left unattended can rot. Online Therapist and Life Coach, Amanda Schaeffer, M.S., MFTC is discussing big emotions and sharing simple steps to allowing yourself to feel.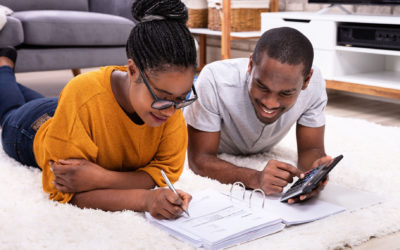 Why is money such an uncomfortable topic? How do you have a conversation around finances with your partner? When should you start talking about money in a relationship? Relationship coach and marriage therapist, Amanda Schaeffer, M.S., MFTC answers these questions and shares her top financial counseling tips for couples in this article on the Love, Happiness and Success blog!