Coronavirus Life: Practical Advice To Help You Cope
Coronavirus anxiety? Struggling with the new reality of "Corona Life?" You're not alone. I recently polled some of my tribe on Instagram to see how they were doing mentally and emotionally during the Coronavirus crisis we are all experiencing together. I learned that anxiety about Coronavirus is running rampant, and that lots of people are struggling to find ways to manage the stress of their disrupted lives. Kids are out of school, they're stuck at home, they're cut off from their social networks, and extremely worried about aging parents and their health and safety — not to mention their future.
This is a lot to deal with. In efforts to help you manage Coronavirus anxiety and cultivate emotional resilience, I am devoting this episode of the Love, Happiness and Success Podcast to addressing your questions about coping with "Coronavirus Life" in order to provide new ideas and direction.
Specifically:
"I am freaking out about Coronavirus. How do I stop worrying about getting sick? Or being worried that people I love will get Coronavirus?"
"I'm having anxiety about separation during the Coronavirus quarantine, and I am so sad about being cut off from everyone. What do I do?"
"What are some of the best self-care strategies for dealing with Coronavirus stress?"
"Being cooped up at home with my spouse is taking a toll on my relationship. How do we handle the stress of this situation without damaging our relationship?"
"I'm so worried about my financial future thanks to Coronavirus. What do I do?"
"Coronavirus has destroyed my life. I can't deal with the uncertainty of not knowing what is happening."
I'm answering these listener questions and sharing some special, free resources for my listeners on this episode. I hope this discussion and the resources I'm sharing helps you find new coping skills, and practices that help build a firm foundation of emotional resilience inside yourself right now.
Wishing you all the best,
Listen & Subscribe to the Podcast
Music Credits: Lobo Loco, "Sometimes It Rains"
Spread the Love Happiness & Success
Please Rate, Review & Share the Love, Happiness & Success Podcast.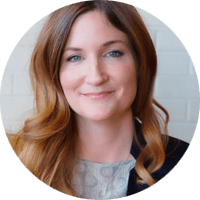 Lisa Marie Bobby, PhD, LMFT, BCC
"Hi, I'm Dr. Lisa Marie Bobby. For over a decade, I've been helping people all over the world create Love, Happiness and Success in their lives through positive, compassionate and effective Marriage Counseling, Therapy and Life Coaching. I'm so pleased to be able to help you, too. There is help for you here, and I'm glad you've found us.
This website is devoted to your wellbeing, and offers loads of free information and actionable advice that you can start using today to create positive change in your life. Browse around to meet our experts, get free advice on our blog, listen to a podcast, or take our "How Healthy is Your Relationship" quiz. Or, if the time is right, you can schedule a free consultation with any of us to talk about your situation -- and, most importantly -- your hopes for your future." -- Dr. Lisa Marie Bobby
We Are Personal Growth Experts
"Hello, I'm Hunter Tolman and I'm excited to partner with you in your journey towards a happier and more fulfilling life.
My passion is helping people just like you reach their highest potential both individually, and in their most important relationships. 
Whether we work together in couples counseling, family therapy, individual therapy, or life coaching, my focus will be understanding your deepest desires for your marriage, your family, and yourself so that I can help you create your most gratifying life. Our work can help you heal, gain understanding and compassion for yourself and others, and live with intention."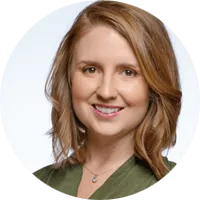 "Hi, I'm Amanda. I can help you understand yourself more deeply so that you can become empowered to make positive changes in yourself, and your relationships.
I became a therapist, life coach and marriage counselor after a career as an educator, and I believe I still have the heart of a teacher. My approach emphasizes learning and practicing new skills, so that you're not just talking about change — you're living it.
I'm available to meet with you for therapy, marriage counseling and coaching in Denver, Broomfield, and also online."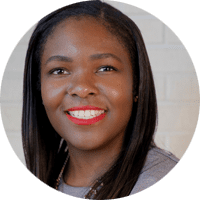 Anastacia S., M.A., LPC, MFTC
"Hi, I'm Anastacia. I'm a Couples Counselor, Colorado-Licensed Therapist, and Life Coach with years of experience in helping people heal and grow. My approach is holistic, and helps you connect your mind, body and spirit. My compassionate, non-judgmental way of being will help you feel understood, and safe enough to talk about the most vulnerable things.
Whether you're struggling with hard feelings, coping with a breakup, or facing a big life transition, I can help you move confidently and authentically forward into a joyful and satisfying new future. I'm available to meet with you in our Denver Colorado office and our Denver Tech Center office,  as well as through online video."
"Hi, I'm Lisa Jordan, M.A., LPC.  I have an affirming, compassionate approach to helping people not just get through hard times but grow from them. Working with me can give you clarity about the past and a new understanding of yourself in the present, so that you can build a bright future.
I use a blend of thoughtful, insightful counseling and strategic, solution-focused coaching to get you unstuck and moving forward again. I am licensed as a therapist in Illinois, and available to meet with you online."
"I'm Silas, a therapist, life coach and couples counselor with Growing Self. I've had my therapy and coaching clients share that my down-to-earth style and sense of humor help them feel comfortable, and like they can talk about anything with me.
If we work together, I'll help you understand yourself more deeply so that you can heal, grow, and make positive changes. I'm available to meet with you for therapy in Broomfield, Colorado and for online life coaching.
"Hey there! I'm Georgi. I specialize in marriage counseling, premarital counseling and therapy. I have a very warm, gentle approach that helps you feel safe, comfortable and understood. I can help you heal and growth through compassionate, evidence based therapy that helps you cultivate self-esteem and feel good about yourself.
I am available to meet with you for therapy or marriage counseling in Bentonville, Arkansas. If you are a resident of Arkansas, I'm able to meet with you for online therapy or online marriage counseling."
"I'm Tomauro Veasley, and I'm a therapist, couples counselor and certified life coach who is all about helping you feel good again. I have a positive, action oriented style that emphasizes helping you make real-world changes to get better results in yourself, your life and your relationships. 
I am available for online therapy if you live in Tennessee, but I work with people across the US and internationally as a life coach online."