GROW, TOGETHER
Transformational Group Therapy in Denver
Not Accepting New Members
This group is not accepting new members at this time. If you would like to be notified when space is available please email us and we'll let you know when you can join.
Denver Group Therapy | Denver Counseling Group
Gain Self Awareness • Have Better Relationships • Connect, Heal & Grow
Are you ready to have better relationships with others, and with yourself?
Is it hard for you to set boundaries with people you are close to? Do you lose your voice in relationships, or struggle to be assertive?
Is it hard for you to feel confident and secure in your relationships? Do you have a pattern of choosing unhealthy partners? Are you emotionally reactive with other people?
If so, we have a powerful personal growth tool for you: Transformational Denver Group Therapy
Our transformational Denver therapy group is a group experience that will provide you with support, feedback, and tools to help you grow. This group is designed to provide empowering new self-awareness, opportunities to discover your strengths, and a chance to challenge your old ways of relating.
Our Powerful Denver Therapy Group Helps You:
Find Your Voice
Gain Self Awareness
Make Meaningful Connections
Improve Your Self-Esteem
Feel More Empowered
Enhance Your Communication Skills
Heal Old Wounds
Learn How to Set Healthy Boundaries
Have More Fulfilling Relationships
Stop Unhelpful Relationship Patterns

Learn to Love Yourself

Manage Your Thoughts and Feelings
If it's time for a fresh start, our dynamic, powerful therapy group is here to support you on your journey of growth and personal evolution.
Our Approach To Group Therapy
POSITIVE
How does group therapy help you grow? Our supportive, non-judgemental group helps you build bridges to connection and gain self-awareness. We focus on helping you uncover your strengths, and build your confidence.
MEANINGFUL
How does our Denver support group help you transform your life?  The feedback, perspective, and support of our emotionally safe group can help you move past old obstacles to recover your self-esteem, and feel more empowered.
PRODUCTIVE
We believe that any successful personal growth work must move past "just talking." Our inspirational group can help you gain the self-awareness, confidence and practical strategies to actively create positive change in your life and relationships.
Best Yet? Our Denver Therapy Group is Easy and Affordable.
We're Convenient
This Denver therapy group meets:
From 2pm – 3:30pm on Saturdays, making it easier for busy professionals to participate.
The next group starts on Saturday March 9.
Meet at our convenient Denver Tech Center office location
This group is ongoing — you can jump in anytime after the launch date.
It's Affordable
This intimate group is limited to only six participants, so that it's an effective, valuable experience for you.
The facilitator charges $250 per 90-minute session, but your cost for each 90-minute group is only $159 / 4 wks. (four groups) — an over 80% discount from her full fee.
If appropriate, we can help you use your insurance.
We accept payments from FHSAs.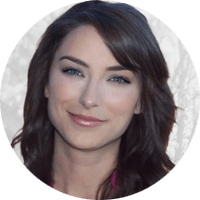 Kathleen Stutts, M.Ed., LPC
Group Facilitator
In addition to leading our Denver Therapy Group, Kathleen is an expert therapist, life coach, and couples therapist who specializes in helping people increase their self-confidence, self-esteem, feel happier and have better relationships. Her warm, affirming, and compassionate style will immediately put you at ease and help you feel safe, comfortable and understood.
Learn more about Kathleen and her empowering approach to personal growth.
Join This Group
This transformational group is limited to only a few participants in order to ensure that the experience is as meaningful as possible. Space is limited, so sign up today.