Team Spotlight: Love, Life and Career Coach Teena Evert
Create a Flourishing Life and Career
PERSONAL RESILIENCE, EXECUTIVE & LIFE COACHING | Teena Evert is a Career Coach, Life Coach, and Leadership Coach who helps her clients infuse well-being and vitality back into their lives.
She focuses with her clients on personal resilience which is about thriving in life instead of coping and moving forward with a new skillset. Teena helps to discover ways you can face increased demands and challenges in a fast-paced lifestyle and high workload environment. She can help you to reduce the impacts of stress on mental, emotional, and physical health so that you can operate at the highest levels of your potential, both personally and professionally. Teena's clients experience improved fulfillment, motivation, productivity, and life satisfaction.
Watch this interview with her to get to know Teena, her background, the the multiple levels of expertise and experience she draws from that makes her approach to career coaching and life coaching is so meaningful and effective.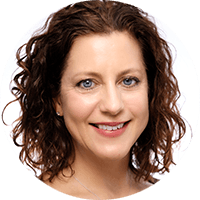 Teena's Love, Life and Career Advice
You plan your day, meetings, outings, grocery list, and events - but are you taking the time to plan your self-care? We are all busy, but forgetting to take care of yourself is a sure-fire way to burnout and neglect your personal health. Here is a self-care checklist from a therapist and life coach who understands wanting to "balance it all."
Read More