Grow Your Career
Available in Colorado, Across the US, & Internationally
Denver Career Coach | Broomfield Career Coach | Denver Tech Center Career Coach | Fort Collins Career Coach | Online Career Coach | Career Counseling Online
Online Career Coaching to Design Your Life
Discover Your Passion • Live Your Dream
Imagine having a career that was filled with so much passion and enjoyment, you'd still want to do it even if you didn't get paid. How would you feel about looking forward to a brand new day of productive, purposeful activity that did more than just earn a paycheck — but rather left your mark on the world?
Our philosophy to career coaching is empowering: Our supportive career coaches believe that if you can dream it, you can live it. We know you are capable of great things, and you deserve to be both fulfilled and successful. And — most importantly —the world needs what you have to offer.
Do you believe that too? Partnering with a smart, encouraging career coach can help you gain clarity, a sense of purpose, practical direction, and most importantly excitement about what your professional future holds.
Great Career Coaching Helps You Fall in Love With Your Career
You will spend more of your waking hours working than doing anything else. Too many people suffer through decades of uninspiring, uncomfortable careers living for the day they can finally retire. We believe that your life's work shouldn't be something to endure: It should be a love affair.
Creating that kind of career requires finding the perfect intersection between your talent, your interest, and your value to the world. It also requires you to grow and expand, take risks, and learn new skills. Your career will be the stage on which your best self is actualized.
We can help you find that perfect balance between your gifts, your passions, and your value –  and then help you make those dreams your reality – through positive, productive and effective career counseling.
Our Positive, Effective Approach To Career Coaching Online
POSITIVE
You'll be most successful when you're at your best. Our career coaching online helps you discover your strengths, talents, interests, and your opportunities for success. Through a blend of interviewing, assessments, and exercises you'll discover yourself, build on your existing skills, and gain new appreciation for your own potential.
POWERFUL
A holistic approach to personal development. Because our career coaches also have a background as therapists, they can help you gain self-awareness and identify the subconscious obstacles that may be holding you back. They'll help you grow personally, and create a meaningful, balanced life that is based on your most important values.
PRODUCTIVE
Accountability & action. Talking constructively about solutions is the first step, but things only change when you take positive action. Once you've achieved clarity about your ideal direction, your career coach will help you craft an actionable plan. You'll get strategic assignments, plus an accountability partner to keep you moving forward.
EFFECTIVE
Strategic coaching for success. Our career coaches use solution-focused, evidence-based coaching strategies with the goal of getting you real results and lasting change. We're active partners in career-creation: Supporting you, offering feedback, teaching you new skills, and challenging you to grow into your tulles potential.
Best Yet? We're Easy To Work With.
We're Convenient
We offer early morning, evening, weekend appointments to fit with your busy schedule.
Meet through secure online video, no matter where in the world you are.
If you prefer an in-person connection, we welcome the opportunity to meet with you at one of our Denver, Broomfield, Denver Tech Center, or Fort Collins Colorado office locations.
We offer easy online appointment scheduling across time-zones, and a 24/7 receptionist.
We're Affordable
Our effective approach gets you results in fewer sessions.
Our rates are reasonable, and some coaches offer sliding scale options.
We offer free consultations to ensure a good fit before moving forward.
Most Importantly, We're Effective
The warm and comforting demeanor of my career coach is exactly what I needed to work through the tough times. They were also my BIGGEST cheerleader and always made me feel excited about my progress!
My coach  helped me think more clearly about my current work situation and has opened my eyes to other work possibilities. She is a great listener (of course!) and has asked questions that have helped me to redirect my thinking about where I go from here. I am very appreciative of the time and encouragement she has given me. She is making a difference in my future plans,
My coach's depth of expertise combined with perceptiveness is amazing. She shares new, relevant ideas and then helps me see how to apply them to my situation. She's an incredible communicator.
Meet a Few of Our Expert Career Coaches
Megan Rankin, M.A., LPCC, NCC, CCC
Motivating, Future-Focused Career Coach and Therapist
Megan has a master's degree in counseling and career development, and is a Certified Career Counselor through the National Career Development Association. Her extensive training and experience as a career counselor, combined with her background as a therapist, allows her to help you dive deeply into the intersection of your hopes, dreams, goals, strengths and "growth opportunities."
She can help you navigate personal and professional crossroads, get clarity around your life's goals, and craft a plan to bring your ideal future into being. Through a variety of career, personality and aptitude assessments, and thought-provoking "power questions," Megan can bring your self-development opportunities and life-plan into focus.  
Whether you're seeking to embark on a career, grow as a professional, thrive in a challenging situation, increase your capacity to get things done, or simply develop a healthy long term plan that honors both your personal and career goals, Megan can help you learn about yourself and confidently create your ideal future.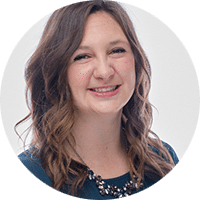 Elise Ross, M.Ed, NCC, CCC, LPCC
Career Coach | Life Coach | Therapist
Elise is specifically trained in career counseling and college counseling and emphasizes on how to help people feel whole. She is a Nationally Certified Counselor and a Certified Career Counselor with a Master of Education in Education and Human Resource Studies from CSU, specializing in Counseling and Career Development.
As a Career Coach, Elise will work with you to identify your strengths, values, interests, talents, and aptitudes as you explore how you want to make an impact in the world. She is also a resume and interview coach for those looking to better build these assets and skills. 
As an Individual Therapist, Elise will assist you by seeing and developing the strengths you innately have. She will help you get out of your comfort zone to experience what life has to offer and allow you the space to realize your potential, reflect on who you are, and then bring those intersections together to identify your unique path and next steps. Elise is passionate about understanding your identities and experiences to serve you with social justice in mind. 
Markie Keelan, M. A., LPC
Career Coach | Life Coach | Therapist
Markie Keelan is a dynamic Therapist, Life Coach and Career Coach with years of experience in helping people all over the world achieve at their highest potential. She is an accomplished Career Coach who has helped many people identify their strengths, their talents, their passions, and their opportunities.  Markie especially enjoys working with millennials, and early-career professionals looking to make their mark in the world.
In addition to her strong background in Career Coaching, Markie is a Therapist and Life Coach who can help you perform at the top of your game - even under stressful, high stakes circumstances - in order to attain your personal and professional goals. If you're looking for increased life satisfaction or would like to advance professionally, she's ready to help you find you passion and start living your dream.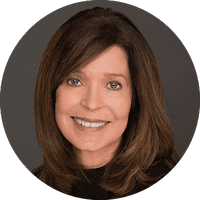 Linda Pounds, M.A., LMFT
Executive and Leadership Coach, Emotional Intelligence Coach
Linda Pounds is an executive coach and leadership coach who has coached across all levels of management in organizations for the past 15 years. She particularly enjoys coaching with individual leaders and leadership teams, helping them to close the gap between where they are now and where they would like to be.  Her specific interest, experience and certification in coaching is emotional intelligence —  a key driver of success in the workplace. She helps her executive coaching clients to find a better understanding of themselves and improved ways to manage themselves during challenging times in their careers.  If she's assisting you as an executive coach, you can work together toward your goals in respectful, encouraging coaching sessions that will improve your relationships at work, help you to better manage conflict at work and have greater life satisfaction.
Beyond her private executive coaching and leadership coaching services, she is also certified in the Emotional and Social Competency Inventory and coaching model (ESCI). The ESCI is a tool used by many top executives and organizations to measure social and emotional intelligence in different areas (Self-Awareness, Social Awareness, Self-Management, and Relationship Management) in individuals and teams. This tool allows her to provide you with a wealth of information about how you motivate yourself and others, how to lead through challenging times, and how to function at the highest level of your potential. [Read: How to Increase Your Emotional Intelligence.]
In addition to her specialty in leadership coaching and executive coaching, Linda is a highly experienced therapist and marriage and family therapist. She can help you create meaning and balance in all domains of your life, and improve your relationships both personally as well as professionally.
Linda is available to meet with you on at our Denver / Cherry Creek and Broomfield, CO office locations as well as across the US and Internationally through online video.

Erica Fletchinger
Client Services Manager
Questions? Get in Touch.
Do you have any questions about our services? Need help scheduling? We're always here for you.
Call or email to connect with our caring client services team. We answer 24/7.
Career Advice on The Love, Happiness & Success Blog and Podcast
Dealing with stress at work? Help is here! An expert career coach shares her best advice for how to avoid burnout, advocate for yourself on the job, and make empowered career moves.
read more