Denver Career Counseling
Expert Career Guidance For Professional Growth
"Tell me, what is it you plan to do with your one wild and precious life?" — Mary Oliver
Meaningful Career Counseling to Nurture Your Success
Our Denver career counselors are different: They're licensed therapists with specialized training in career counseling and professional development.

With their unique insight into both professional and personal growth, they use a holistic career counseling approach that helps you dig deep and find opportunities for self-discovery and growth — as a professional and as a person.

The result? Increased happiness, joy, and wellbeing: on the job and off.
What Should I Do with My Life?
Answering that question requires getting to the heart of who you are and what you value the most. It also means getting honest about where you need to grow. Finding your purpose in life requires self-awareness and courage.

Our Denver career counseling experts go deep, and help you answer the hard questions that illuminate your path forward. Like, what does "success" mean to you? Will you start your own company? Be part of a team that changes the world? Or is your goal finding a career that prioritizes your personal well-being, and freedom to focus on your family?

And, if you're dissatisfied with your current career path, why? Is it the wrong fit? Or is this an invitation to discover new things about yourself and to grow?

Our expert Denver career counselors help you create the clarity and self-awareness that allow you to build a life and career you love.
Ready to Grow?
Begin With a Free Consultation.
Our Career Counseling Services
For Personal and Professional Growth
Ready to Grow?
Begin With a Free Consultation.
Denver Career Counseling Works for You
Career Counseling in Denver
We offer in-person Denver career counseling at our Denver and Broomfield office locations, as well as convenient online meeting options.

Busy schedule? We have evening and weekend appointments to fit your needs.
Support for Your Success
We offer a range of services to support your success, including interview coaching, resume writing services, personal productivity and time-management coaching, and more.
Support for Your Team
We offer Denver career counseling for individuals and also for teams seeking to grow together.
We can help your team develop healthy relationships, communication skills, and a positive culture for all.
Start Career Counseling
Get started with career counseling at Growing Self by scheduling a first free consultation with the career counselor of your choice to discuss your hopes and goals, and to ensure it's a good fit before moving forward.
What Our Clients Say
"She [Kristi] always has good suggestions for things I can work on between sessions. She has had good advice during our discussions and is helping me stay positive."
Kristi H.
– Career Coaching Client
"I loved the exercise where Dr. Lisa asked about what I like, who I admire, etc. It was very eye-opening for me. It felt like all of my interests were just random interests before but now I see how they are connected and how I can turn that into something helpful in my career choices."
Lisa S.
– Career Coaching Client
"Linda has been amazing all around. I really appreciate the way she really listens and always remembers what we discuss."
Linda P.
– Executive and Leadership Coaching Client
"Lisa seemed very kind and clear about what to expect and how she works etc. And she creates a clear structure from the beginning, which is very nice for me."
Lisa S.
– Career Coaching Client
"[Linda] has helped me think more clearly about my current work situation and has opened my eyes to other work possibilities. She is a great listener (of course!) and has asked questions that have helped me to redirect my thinking about where I go from here. I am very appreciative of the time and encouragement Linda has given me. She is making a difference in my future plans."
Linda P.
– Executive and Leadership Coaching Client
She [Elise] was honestly amazing, so kind, so caring. What else would you want from your coach? She knew her stuff!
Elise R.
– Career Coaching Client
Meet a Few of Our Denver Career Counseling Experts
Sessions Available Online & In Person
Our Colorado Office Locations
Connect With Us

Begin your journey of growth by requesting a free consultation meeting with the expert of your choice.
Not sure who to work with? Let us know your hopes and goals. We'll provide customized recommendations about which experts would be a good fit, and help you schedule your first free consultation.
Questions?
Connect With Us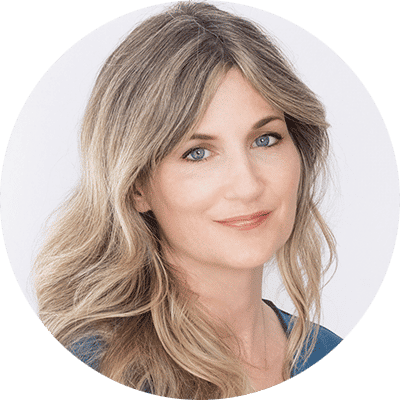 We are here for you! Our caring client services team is ready to support you on your journey of growth.
If you have questions about our services, would like recommendations about which expert is right for you, or need help scheduling a first appointment, please contact us by live chat, email, text, or phone.