Denver Career Counseling
Discover Your Passion. Build Your Skills. Live Your Dream.
Denver Career Counseling:
Let's Get To Work.
What do you want to be when you grow up?
Career counseling is for people on the path of self-discovery, as well as those who are seeking to achieve at the highest level of their potential.
What has brought you to explore career counseling? Maybe you know what you want to do, but need support in getting from where you are now to where you'd like to be. Maybe you have only a vague sense of what you want to be doing — just know for sure that you don't like the career you currently have. Or maybe you find yourself hitting an inner wall that keeps you from advancing in your career. Perhaps you are great at what you do, but are struggling with your professional relationships.
Our expert career counselors can help you with all of the above, and much more.
Our clients come to us for career counseling at many different points on their path to success. The best place to start is exactly where you are right now, because the changes you make today will bloom into the life you'll have in the future.
Effective, thoughtful career counseling provides you with clarity and direction about the specific actions to take today, that will help you create the successful (and satisfying) future you desire.
Discover Your Passion. Live Your Dream.
  Our expert Career Counseling helps you:
Get clear about your personal values, your passion, and your life dreams.
Identify your personality, strengths, and opportunities for growth through a variety of aptitude and interest inventories (including the Myers-Briggs) and self discovery exercises.
Identify what career you're most compatible with — and create an actionable plan for creating it.
Discover, and overcome the internal and external obstacles that have been holding you back.
Shore up your "success skills" like resume writing, interviewing, personal productivity, time-management, communication, stress-management and team-building,
Just knowing that you were going to ask me about my homework made me do it. I did things with you that I couldn't do on my own.
WEEKS after seeing Dr Bobby I achieved my goal of finding a career that suits me perfectly. I'm still in disbelief of how quickly it all happened.
Meet a Few of Our Expert Career Coaches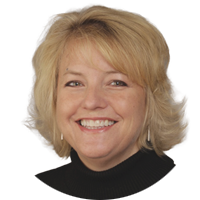 Dr. Lisa S., PhD, LPC, CCC
Career Counselor, Professional Development Coach, Life Coach & Therapist
As a past president of both the National Career Development Association and Colorado Career Development Association, former Director of Career Services at the University of Colorado Boulder, and author of numerous book chapters devoted to the art and science of career and professional development counseling, Dr. Lisa is in a unique position to be of service to you in your quest to write a new story for your life and career.
In addition to her own professional accomplishments, Dr. Lisa is both a certified career counselor as well as a licensed therapist, and as such, can help you do deep internal work that will help you break through barriers, and achieve professional success — while also growing as a person.
She can help you be the hero of your own story. Through thoughtful and genuine exploration with Dr. Lisa, you will gain a better understanding of yourself and what you bring to the world, including your strengths and talents, your meaning and purpose. Through the process, she will empower you to create a meaningful story you can be excited to step into. 
Dr. Lisa provides career and executive coaching, life coaching, and therapy.  She has a PhD in Counselor Education and a master's degree in mental health counseling. She currently serves on the boards of both the National Career Development Association (NCDA) and the American Counseling Association (ACA). Her extensive expertise makes her the perfect guide on your journey of growth, as a person and as a professional.
Dr. Kristi H., PhD, LP, CPC
Dr. Kristi is both a Clinical Psychologist and Certified Life Coach with over fifteen years of experience in helping her clients get real results and lasting change through strategic  Life and Career Coaching. Before Dr. Kristi's own "career path pivot" she was the lead psychologist of the largest mental health center in Denver. Since then, she has focused exclusively on her own professional passions: is Career Coaching, Leadership Coaching, Executive Coaching, and Organizational Coaching. She loves helping her clients discover their professional passion, and can help you live your dream too. Whether you're leading your business forward, changing careers mid-life, seeking healthy ways of managing a stressful career, or looking to grow as a professional — she can help you move forward with confidence.
In addition to her work with individuals, Dr. Kristi often works with businesses to help their teams thrive together, and she can help you flourish in your job — or transition out. She can help you have better relationships with your co-workers, manage office politics, and deal with work related stress. She offers Myers Briggs personality testing to help you get clarity about your strengths, and career interest inventories to help you get direction. Most importantly, she'll help you take what you've learned and create an actionable plan that will help you make things happen in your life. She is here to give you clarity, direction, and the concrete skills and strategies that will move you forward. [Listen: "I Hate My Job. Now What?"]
In addition to career and executive coaching she is a personal productivity coach who can help you achieve at your highest potential. Whether your working on your resume, interview skills, or just figuring out what you want to be when you grow up, she can help you "climb your mountain" by breaking your goals down into small, attainable steps. She will be your cheerleader, accountability partner and coach -- motivating you to take life-changing action.
Tania C., MBA, M.A., CPC
Certified Conversational Intelligence Coach | Executive and Leadership Coach | Career Coach | Life Coach | Therapist
Tania is a therapist, relationship counselor, career coach and certified executive coach who specializes in helping her clients achieve transformation in their lives both personally and professionally.  She is of great help to busy professionals on a quest to have it all: life satisfaction, a meaningful career, sane work / life balance, and healthy relationships.
Before pursuing her second career as a counselor and coach, Tania obtained and MBA and spent years in the international corporate world working closely with teams to improve communication, increase productivity, and help them achieve milestones and goals. She uses her unique blend of insight into workplace systems to help you get ahead.
Tania can help you get clarity about who you are and what you need to achieve your fullest potential as a leader, a professional, and as a person. She'll arm you with skills and strategies to manage your time and energy, uncover your talents and resources, change your attitude and behaviors, and create a life and career that energizes and excites you. She is fluent in English and Arabic, and conversational in French.
Megan R., M.A., LPCC, NCC, CCC
Motivating, Future-Focused Career Coach and Therapist
Megan has a master's degree in counseling and career development, and is a Certified Career Counselor through the National Career Development Association. Her extensive training and experience as a career counselor, combined with her background as a therapist, allows her to help you dive deeply into the intersection of your hopes, dreams, goals, strengths and "growth opportunities."
She can help you navigate personal and professional crossroads, get clarity around your life's goals, and craft a plan to bring your ideal future into being. Through a variety of career, personality and aptitude assessments, and thought-provoking "power questions," Megan can bring your self-development opportunities and life-plan into focus.  
Whether you're seeking to embark on a career, grow as a professional, thrive in a challenging situation, increase your capacity to get things done, or simply develop a healthy long term plan that honors both your personal and career goals, Megan can help you learn about yourself and confidently create your ideal future.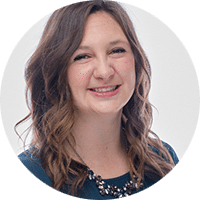 Elise R., M.Ed, NCC, CCC, LPCC
Career Coach | Life Coach | Therapist
Elise is specifically trained in career counseling and college counseling and emphasizes on how to help people feel whole. She is a Nationally Certified Counselor and a Certified Career Counselor with a Master of Education in Education and Human Resource Studies from CSU, specializing in Counseling and Career Development.
As a Career Coach, Elise will work with you to identify your strengths, values, interests, talents, and aptitudes as you explore how you want to make an impact in the world. She is also a resume and interview coach for those looking to better build these assets and skills. 
As an Individual Therapist, Elise will assist you by seeing and developing the strengths you innately have. She will help you get out of your comfort zone to experience what life has to offer and allow you the space to realize your potential, reflect on who you are, and then bring those intersections together to identify your unique path and next steps. Elise is passionate about understanding your identities and experiences to serve you with social justice in mind. 
Career Advice
From Our Blog and Podcast
Ready to start a new chapter in life? On this episode of the podcast, we're talking about taking ownership of your story to create the future you want.
read more