Life Coaching Questions
Does Insurance Cover Coaching?
Does Insurance Cover Coaching?
Interested in getting involved with coaching, but wondering if insurance will cover your sessions? The short answer is… sometimes. Learn more about when Life Coaching, Relationship Coaching, Dating Coaching or Career Coaching can be covered by insurance, and when it can't.
If you work with someone who is just a Life Coach, Relationship Coach, Career Coach or Dating Coach, with no other formal training as a mental health professional, you cannot use your insurance benefits to cover coaching.
However, the coaches of Growing Self are first trained as counselors or psychologists — then coaches. Coaching is recognized as a therapeutic orientation practiced by therapists.
Therefore, if your presenting concerns meet the criteria for a diagnosable condition for which coaching strategies have been proven to be effective (ADHD or Social Anxiety, for example), and your insurance policy covers you for behavioral healthcare, you can use your insurance benefits to get reimbursed for your coaching sessions with us.
Have More Questions About Life Coaching? Let's Talk.
Schedule your free consultation session, and have them answered in person. If you're in the Denver area you can meet with us at our Cherry Creek, Glendale Colorado or Westminster Colorado offices. If you're elsewhere in the US (or internationally) we can meet for coaching through online video-conferencing (Skype, FaceTime or Google Hangouts).
Help yourself to the best day and time using our online calendars below, or call the office — 720-370-1800 —for personal assistance in scheduling. We answer 24/7.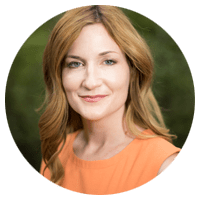 Schedule a Free Consultation

Just knowing that you were going to ask me about my homework made me do it. I did things with you that I couldn't do on my own. Former Client
Take Advantage of Our Free Resources
The Love, Happiness & Success Podcast

Schedule a Free Consultation
Welcome To Growing Self Counseling & Coaching
We're Effective
All our coaches have Master's Degrees or Doctorates in addition to coach training.
We use effective, evidence based techniques that get you results
We'll help you create actionable plans that move you forward.
We're Easy
Free consultations
Evening and Weekend appointments
Convenient locations in Denver, Broomfield, and Greenwood Village (DTC), & Fort Collins Colorado as well as San Francisco, California, Georgetown and Houston Texas, and Bentonville, Arkansas.
Meet across the US and Internationally through online video
Love, Happiness & Success Advice
From Dr. Lisa Marie Bobby's Blog and Podcast
Travel can be more than about getting a change of scenery. When you travel intentionally, it becomes a powerful vehicle for personal growth, self-discovery, and soul expansion. Get tips for intentional travel on this edition of the Love, Happiness and Success Podcast.