How To Keep Your Relationship Healthy During Self-Isolation
We have found ourselves in an unparalleled situation that no one could have predicted. The world is facing a challenge more difficult than anyone could have expected: forced family time indefinitely — home quarantine 24/7. For couples out there, you may be looking for answers on how to keep your relationship healthy during self-isolation. Because let's be honest, being together All The Time can feel a little overwhelming. 
As an online marriage counselor and relationship coach, I am now seeing my couple's therapy couples in all different types of situations, being confronted with new and unforeseen challenges in how to manage their relationships in claustrophobic quarters. Have you experienced this too?
Figuring out new formulas to handle household responsibilities when parents are working at home, being together 24/7 in a confined space, managing the kids 24/7, are all issues that no self-help book or couples therapist has advised on previously. [Speaking of kids and quarantine, here's some helpful advice on how to survive! Tips to Survive Quarantine with Kids.]
Compounded by the increased stress and anxiety of financial issues and general uncertainty about the future, this quarantine has the potential to make or break our relationships.
I want to share with you 12 simple tips on how to keep your relationship healthy during self-isolation as we navigate through these very uncertain times. 
Embrace The Dialectic
One of my college professors wisely told me, "The closer you come to the truth, the closer you come to a paradox." Almost every issue in life involves embracing the dialectic, which is examining how two contrasting ideas can simultaneously be truthful, and in the paradoxical truth, a greater understanding emerges. 
There are going to be times when you've never felt closer to your partner and when you absolutely detest them (this is normal!). In your relationship, you might get to connect and talk with each other in ways that you have never before but you might also get more annoyed and irritated than ever before! (If this is you, don't worry – we have all been there!)
Embracing that you can have opposite feelings at the same time will relieve relational stress and anxiety that may feel pressing or hard to navigate. We do not have to choose one or the other. Embrace that your partnership is not black and white, and it is from the grey where true compatibility, trust, and partnership emerge. 
Receive Clarity Around Your Relationship
This surreal state of uncertainty is the perfect opportunity to discover your 'truth'. 
Here's were clarity around your relationship steps in – either you know that this relationship was not meant to work and this is the straw on the camel's back, you now have the clarity to make the right decision for both of you. Or, more optimistically, the clarity you discover is around how much you really love your partner and how you are ready to jump in and give them your complete love and dedication. 
This is an opportunity for clarity, whatever that might mean for you. 
Gain Perspective And Create Your "Future"
How will you as a couple look back at this in 5 years, 10 years, and even 20 years?  My daughter's teacher told her that this will be her generation's 9/11. What will you tell your children and grandchildren about this time? As uncertain and rapidly changing this might seem, we are living history right now.
What do you want your memories to be? Did you learn how to live differently? Did it teach you something about what is really important and what your values truly are? 
Hold onto that after this pandemic is over and let it change your life. This quarantine can be what you make it — maybe you started your novel or cleaned your whole house top to bottom, or maybe it was a time to relax and reflect. 
Keep A Balance
Don't bury your head in the sand, or become overly focused and obsessed with the crisis. There is a balance between knowing what is going on in the world and ruminating about it.
Everyone needs to focus on creating a balance. Life will go on and you will still need to function; so find plenty of time to balance your work, your relationships, and your life.
Limit your social media and time spent watching the news for the sake of your own sanity. This could be a good time to start new habits around the news, social media, and managing your own anxiety. [Here's more on creating balance through Intentional Living – How to not Panic in the PANIC.]
Dealing With Crisis Shows Us Who We Are
How we handle challenges that life throws at us shows us who we are and shows us who our partner is. 
What are you learning about yourself and your partner during this time? How can you use this to cooperate better with your partner in the future?
Using this time to gain insight into your partnership will ultimately help set your relationship up for success as you move forward.
Slow Down And Tune In
If there is ever going to be a better opportunity to get off of the proverbial 'rat race', this is it. What do you want to do that you are usually too busy for? Who do you want to be that you've never given yourself an opportunity to be? This is your moment to jump in and work towards your best self. 
As a couple, this is an excellent opportunity to become the couple that you loved, that brought out the best in both of you. 
Show Your Vulnerability
This is a time to expand who you are in the daily rituals and expectations of everyday life. Show your partner that you want to connect. Show your partner that you are worried or that you are scared or that you are hopeful. This is a great opportunity to show more of who you are. Remember to laugh, make love, and dream. [For more on creating rituals together, read: Keys to a Successful Marriage During Quarantine.]
The "so-that" Principle
Everything we do in life is the "so-that." The so-that principle says, "I do ___ so-that I can/feel/know/do/have/etc." What is your so-that? What will this do for you in the road ahead? Is this making me happier? Or richer? Are you leading your life to be rich or successful, fulfilled, loved, or happy? What is your so-that? 
Look For The Spiritual Meaning
What existential questions is this time bringing up for you, your partner, and your relationship? I hope it brings up the fact that how we spend our days is how we spend our lives. How do you want to be spending your days and ultimately, your life together? 
Recognize The Fragility Of Life
When ask what people miss after a loved one passes away, the thing most commonly said is that they miss the little things. The everyday moments. The small annoyances. The daily habits. Choose to not let those moments go. 
Take stock of your time together, find gratitude in the little things – recognize the fragility of life and the brief moments the feel fleeting but important. Honor these moments.
Be Open To Sharing Your Feelings
Unfortunately, we do not get to choose which feelings to feel. We choose to feel all of our feelings or we try to feel none of them.
You can try to control your life so that you only feel the feelings you want, but it does not work that way. If you want to live life on life's terms, you need to choose to be open to feeling them all. 
In a time like this, there will be moments of joy and moments of panic. Choose not to shut yourself down to that experience. You will regret it. Be open to sharing this experience as partners working through this time together as you work towards keeping your relationship healthy during self-isolation.
Warmly,
Brenda Fahn, M.A., LMFT
Brenda Fahn, M.A., LMFT helps people strengthen their marriages, their families, and themselves. She can help you enjoy your relationships with your partner and children, heal from difficult experiences, and cultivate meaning, joy, and love in your life.
Real Help For Your Relationship
Lots of couples go through challenging times, but the ones who turn "rough-patches" into "growth moments" can come out the other side stronger and happier than ever before.
Working with an expert couples counselor can help you create understanding, empathy and open communication that felt impossible before.
Start your journey of growth together by scheduling a free consultation.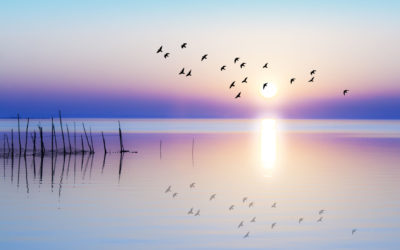 There is a time and place for healthy anger, and getting stuck in anger can keep you anchored to a painful past. Learn how to release anger and reclaim yourself, on this episode of the Love, Happiness and Success Podcast.