How Much Does a Life Coach Cost?
A great life coach is priceless — having a supportive partner to motivate you, challenge you, and help you become your very best self is invaluable. But at Denver's Growing Self Counseling and Life Coaching its also affordable. This is because we believe that meaningful, effective personal growth work should be accessible to everyone: Both in price, and in convenience.
For this reason we keep our prices for effective life coaching well below the national average. And our "accessibility mission" means that we make working with us easy and convenient in every way. That's why we are always available to meet with you through online video conferencing (Skype, FaceTime and Zoom), whether you live in Denver, in one of Colorado's beautiful mountain towns, across the US — even internationally.
Our Rates For Life Coaching
Because of our mission to make growth work accessible to everyone, we keep our rates very low. Depending on who you work with in our practice, your rate per session will be between $105 and $150. If your financial circumstances qualify you, you may also be eligible for our even lower sliding scale rates which start at $50 per session.
Furthermore, you will never be asked to sign a contract requiring you to complete (or pre-pay for) a certain number of sessions in advance. We provide effective coaching, and we'll prove the value of our services through our work together.
Schedule a Free Consultation

In One of Our Offices or Online.
The Actual Cost of Life Coaching Varies By Where You Are in The Work
Coaching happens in phases, so your actual monthly cost of coaching will vary depending on what phase of the work you are in. Understanding the process of coaching will help you determine how much money you will be investing in your growth and on achieving your goals, on a month-to-month basis.
Getting Traction: Weekly Life Coaching Sessions
At the beginning of coaching, it is helpful to meet weekly a few times, in order to get traction. At this stage you and your coach are digging in to your inner and external obstacles, and you're learning new and exciting things about yourself every week. This self-discovery process lays the foundation for the action-oriented work to come.
Building Momentum: Every-Other-Week Life Coaching Sessions
Once you begin to create self awareness and movement through your homework assignments, it's actually most helpful to cut back on weekly meetings so that you have more time and space to practice the skills, strategies, and ideas that you're learning in life coaching. During this phase our clients usually meet with us every other week.
Making Things Happen: Monthly Life Coaching Sessions
Then, once you're making good progress consistently, we'll cut back to monthly meetings. This allows you to stand on your own, test your new skills, and determine where you're good and where you need more support. Monthly life coaching sessions help you stay on track long term.
Maintaining Your Gains: Quarterly Life Coaching Sessions
Once they've met their goals, most people choose to stay connected with their coach and meet for quarterly "check in" sessions. This allows them to review what strategies are working well and what needs to be tweaked in order to continue their forward progress. It also helps people maintain their progress and continue working towards long-term goals with out backsliding. Invest in yourself, and in your life. You are worth it.
Meet a Few of Our Personal Growth Experts
The therapists and life coaches of Growing Self have specialized education and training and years of experience in helping people achieve their personal and professional goals. We use only evidence based strategies that have been proven by research to help you get clarity and direction, have better relationships, feel happier, and design your ideal life.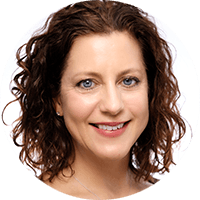 Teena Evert, M.A., LPC, LMFT, LAC
Marriage Counselor, Premarital Counselor, Relationship Coach, Life Coach, Therapist
Teena has years of experience as a "change agent" in the lives of her clients. She specializes in solution focused counseling and coaching with both individuals looking to have more fulfilling lives, and couples wanting communicate more effectively, find new solutions to old problems, repair their strong bond, rebuild trust after affairs, and create wholehearted, empowering relationships with both self and others.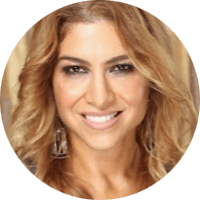 Amy-Noelle Shih, M.A., LPC
Amy-Noelle Shih is an affirming life coach and therapist with a powerful, direct style. She can help you heal from the past, come into alignment with your most authentic self, and create the empowered future that you design. 
John Thornburg, M.A., LPCC
John is a compassionate therapist, life coach and career coach with a warm, gentle style that will help you feel comfortable, respected, and understood. He uses thoughtful, evidence based strategies to help you make positive changes in your life, your career, and your relationships. Working with John can help you move out of overwhelm and stagnation, and into the life you want.
Have More Questions About Life Coaching?
Online life coaching and counseling is changing the landscape of the way people "do" personal growth. However, there are situations where online meetings are not just inappropriate, but potentially harmful. Learn more about the possible hazards...
A great life coach is priceless — having a supportive partner to motivate you, challenge you, and help you become your very best self is invaluable. But with us it's also -- sometimes shockingly -- affordable. Learn more...
How do YOU feel about meeting with an online life coach? If you're like most people you fall in one of three camps: Totally Freaked Out, Absolutely Into It, or Cautiously Open. Which are you?
People seek Life Coaching for all kinds of reasons. Here are some of the most common things we help our clients with, and how we might help you.
Traditional therapy can be helpful for some, but an incredibly frustrating waste of time for others. Learn why...