Intentional Living — How To Not Panic In the PANIC
As an online therapist and life coach, and strong proponent of intentional living, I am keenly aware that we all are being greatly impacted by COVID-19 and feeling the collective stress all around us. This may be a good time to take heed of our own behavior and how we choose to engage this unsettling reality unfolding daily, without spiraling into a panic. 
The Antidote To A Panicked Mind Is An Intentional Mind
1. Be intentional with what you allow in.
 As a therapist, I like to encourage my clients to stay informed yes, but try limiting the amount of time that you spend on social media sites. The antidote to a panicked mind is an intentional mind.
Before checking the latest coronavirus pandemic updates, doing this one thing can make all the difference in keeping your stress at healthy, manageable levels. Set the intention to answer the "why" before you start spending an inordinate amount of time scrolling through your newsfeed.
I have clients, for example, who tell me that they find themselves frantically reading articles streaming across their computer screen, hoping to assuage their fears. Mindlessly reading distressing information can produce even more anxiety.
When we let our minds fall into a fear trap, without us even realizing it, we are giving our power away. We are relinquishing control over our choices, which can leave us feeling even more helpless. We do have control over our minds and how we take care of our mental diets. 
2. Set An Intention That Helps You To Be Clear About Your Choices
Set an intention that helps you to be clear about your choices, such as why you are choosing to read "this" article, so that you aren't unconsciously engaging with a worry-mind from the outset. (Here are more tips for managing coronavirus anxiety.) Otherwise, you may be making yourself vulnerable to "downloading" insurmountable amounts of stressful information with no protective self-care parameters in place. 
By setting an intention, this can help you make deliberate choices that serve your overall wellbeing. Your intention may be: I am taking the necessary precautions to keep myself, loved ones, and others safe. 
Then determine a healthy time-limit for watching or reading news, maybe it's no more than 30-minutes (your vagus nerve will thank you; more on this in a minute.) And be intentional about deciding what information is helpful and what information is not helpful, so that you are not causing unnecessary stress, as this has been shown to weaken the immune system, which is not what you want.  
3. Emotionally Regulate Yourself
Now let's talk about the vagus nerve as I mentioned above. This nerve plays such a huge role in our stress response, as it is connected to the parasympathetic system, the part of the nervous system working synergistically to allow for optimal and harmonious functioning – essentially the queen "regulator" influencing your stress response. Which is to say that it is important to take care of your vagus nerve so that it takes care of you! One way you can do this is to start your day with an intentional, mindfulness breathing meditation. 
Deep breathing helps us to calm and regulate our "emotional control center," so to speak. And the more we emotionally regulate ourselves, the more we can respond to stress – something a panicked heart simply can't do. 
4. Check-and-Balance Yourself Often
So intention setting is like having a "superpowered" way to check-and-balance yourself often. You can ask yourself:  Am I acting from a place of fear? You can start doing this with every activity, like eating. If you think: I have to eat more whole foods or I'm going to get sick! This can actually work against your well-meaning intention and bring on added stress.
Practice setting pure intentions and affirming when you eat healthy foods, for instance, I am nourishing and replenishing my body and supporting my body's innate desire to take care of me. (Check out: Developing a Healthy Relationship With Food)
5. Get Into The Habit Of "Intentionalizing" Your Day To Keep Panic At Bay
Now is a really good time to focus inwardly, establish self-reflecting routines, act more consciously, accept the as-is showing up in your life right now, so that you can navigate the isness of your present situation while allowing a new context to emerge. 
As you practice calm and acceptance, you are inviting the wherewithal to adapt into your life. It may mean establishing new routines, discovering new ways to stay connected and relevant. 
This is all made possible when we start by quarantining ourselves for any "emotional viruses" that are keeping us from being the superpowered, creative shapeshifters that we are – and that is so essential to cultivate into our lives right now.  
I hope that you read this and start "intentionalizing" your day. 
Warmly, 
Amy-Noelle Shih, M.A., LPC
PS. Connect with me and join the conversation on Instagram @growing_self! Also, my colleague Dr. Lisa created a short video demo-ing a great breathing technique to help lower stress available for you on Instagram too.
Amy-Noelle Shih, M.A., LPC is a powerful, dynamic, couples counselor, individual therapist and life coach with a direct, authentic approach to personal growth. Her style is as affirming and positive as it is effective, and all about helping you create alignment and joy in yourself and in your relationships.
Real Help, To Move You Forward
Everyone experiences challenges, but only some people recognize these moments as opportunities for growth and positive change.
Working with an expert therapist or life coach can help you understand yourself more deeply, get a fresh perspective, grow as a person, and become empowered to create positive change in yourself, your relationships and your life.
Start your journey of growth today by scheduling a free consultation.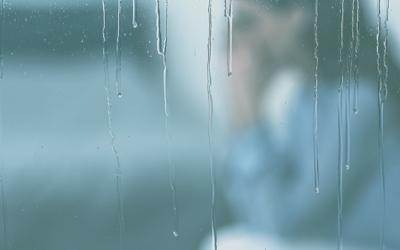 We've all endured losses recently. On this podcast, two compassionate online grief counseling experts share advice for how to cope emotionally, how to heal your heart, and how to rebuild your life after loss.
Want to stop procrastinating right now? On today's podcast, we're getting to the root of the problem, so you can get stuff done.
Do you wonder why you keep dating jerks? On today's episode of the podcast, we're exploring that pattern, and how to break it.