Premarital Counseling: Set Your Marriage Up For Success
On The Fence About Premarital Counseling?
Wedding season is upon us, so I thought it would be a good idea to talk about the benefits of
premarital counseling
, and why so many marriage counselors and couples believe it's such a good investment for a relationship. Here are some FAQs that couples often have when deciding if premarital counseling is right for them:
We have a great relationship and don't have any issues. How can premarital counseling help us?
Even the best relationships could use improvements in conflict resolution and communication. There may be "blind spots" that you're unaware of that could potentially become an issue later on in your relationship. Premarital counseling allows couples to be proactive about these issues before they even arise.
How does premarital counseling differ from couples therapy?
In general, premarital counseling is much more structured than traditional couples therapy, particularly if you do a structured premarital program or a premarital class. Many couples enter into premarital counseling without an agenda, or unsure of even what to talk about. An experienced marriage therapist will be able to structure sessions around topics that are common issues that couples tend to come to marriage counseling for later. Typically, premarital counseling is less in depth than couples therapy.
What can I expect in a typical session?
Sessions can be as structured as needed, depending upon the couple. Some couples come into premarital counseling already with an idea of what they would like to focus on, while others enter into the process without an agenda. Premarital counseling can be effective in both of these situations. A good therapist will tailor your sessions to your unique needs.
How many sessions do you recommend?
I've found the average number of sessions for premarital couples to be 5-7; sometimes more, sometimes less. This totally depends on what couples would like to focus on, and how in depth they'd like to go.
There is a lot of information and talking points that we've found on the internet on what to talk about before getting married. Why should I pay for premarital counseling?
Private coaching or therapy gives couples the opportunity to focus on the unique needs of their relationship, and to practice new ways of interacting with each other. Additionally, having an objective marriage expert by your side could help you prevent some pitfalls that you may not even be aware of.
Many couples find it helpful to develop a relationship with a therapist so that they can easily come in for maintenance. Similar to finding a good mechanic for your car, having a trusted person to go to for a "tune up" of your relationship is a great benefit.
More questions about pre-marital counseling? We have answers…
What to expect in premarital counseling?
How much does premarital counseling cost?
Can we do premarital counseling online?
Is premarital counseling really necessary?
I hope this information about pre-marital counseling helps you both decide if it's the right decision for you!
xo, Lisa Marie Bobby
Real Help For Your Relationship
Lots of couples go through challenging times, but the ones who turn "rough-patches" into "growth moments" can come out the other side stronger and happier than ever before.
Working with an expert couples counselor can help you create understanding, empathy and open communication that felt impossible before.
Start your journey of growth together by scheduling a free consultation.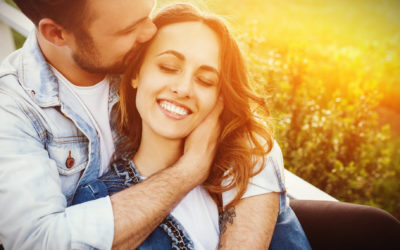 Persistent feelings of insecurity can tank a relationship. Learn how to strengthen your sense of trust and the emotional security of your partnership, on this edition of the Love, Happiness and Success Podcast.