Premarital Counseling For a Lifetime of Love
Denver • Broomfield • DTC • Online Across the Us & Internationally
Premarital Counseling Questions: Can You Do Premarital Counseling Online?
By Dr. Lisa Marie Bobby, Founder of Growing Self Counseling & Coaching
In our modern era, much of what is important happens online. Bills, shopping, relationships, and more. So of course, our modern couples are interested to know if they can meet online for premarital counseling too.
Here at Growing Self we've been pioneering online marriage counseling, online life coaching, and online therapy for years. So doing online premarital counseling is naturally an option that we offer.
In fact, doing online premarital counseling works extremely well for many couples. This is especially true for couples where one (or both) people frequently travel, who have busy schedules, who live in rural areas with few options for premarital counseling locally, or who may live long distance from each other.
Our model of premarital counseling is particularly effective in an online format, because it's structured. We help you strengthen your relationship in six main areas:
How to help each other feel loved and respected
How to communicate with each other
How to deal with inevitable conflict constructively, without it turning into a fight
How to grow together, for an interesting, fresh, enjoyable marriage
How to get on the same page about important things like money, parenting and more
How to support each other's hopes and dreams, both as individuals and as a couple
Depending on your relationship's strengths and "growth opportunities," we can help you both learn key skills for achieving peace and harmony in all or a few of those areas. Or you may have other things on your mind that you'd like to address and resolve before getting married. That is completely fine too. We can adjust our process to fit your needs.
As well as online premarital counseling works for many of our couples, there are situations where it is not a good idea. If you are having major issues in your relationship where there is a lot of anger and emotional reactivity, or you are dealing with more serious concerns like drug or alcohol addiction, or domestic violence, you should seek help from a qualified provider in your community.
But under most circumstances, meeting online for premarital counseling works beautifully. Here's how it works: We see couples for premarital counseling online through Skype, FaceTime and Google Hangouts. If you would like to meet in person at one of our Denver area locations (Denver / Cherry Creek, Broomfield, or Denver Tech Center) that is also an option. Some couples like to do a combination of in-person and online premarital counseling. Either way, the first step in getting started with online premarital counseling, either with our "I DO!" premarital program, or private premarital counseling is to schedule a free consultation session with one of the expert marriage counselors on our team.  
After you schedule your consultation (either by calling our 24/7 receptionist, or through our online calendar) your premarital counselor will be following up with you to get your online contact information. They'll call you at the time of your appointment. If you are doing a three way call, the premarital counselor will call both of you at the same time. 
Hope this helps you learn more about what to expect with online premarital counseling!
Dr. Lisa Marie Bobby, PhD, LMFT, BCC
Is Premarital Counseling Necessary?
No, premarital counseling is not a requirement to get married, and it's an easy to prioritize other expenses instead. However, just like what happens when you disregard other essentials (exercise, nutrition, sleep) the consequences caused by not investing in premarital education are much harder and more expensive to treat than they are to prevent….
Read more
How Much Does Premarital Counseling Cost?
The cost of high-quality premarital counseling can vary depending on who you see, how many sessions you require, and the format you choose. If you're on a budget and looking for basic instruction on communication skills, getting on the same page around finances, priorities, etc. you may consider a class format. Classes tend to be most affordable and usually cost around….
Read more
What To Expect In Premarital Counseling?
Good, evidence based premarital counseling generally starts with an assessment. There are various ways to do this. Sometimes you'll take an online quiz to determine your strengths and growth areas. Some premarital counselors prefer to interview you both to get an idea of your strengths and opportunities. Once that is mapped out….
Read more
Is There Secular, Non-religious Premarital Counseling?
While the vast majority of people who engage in premarital counseling do so as a requirement of their religious organization, it is also unfortunately true that doing a worksheet or meeting a couple of times with a pastor is not sufficient to actually equip couples with the relationship skills necessary to manage inevitable conflict, communicate well under stress, and…
Read more
Meet Our Team of Premarital Counseling Experts
Jessica Small, M.A., LMFT
Jessica Small is a Licensed Marriage and Family Therapist premarital counselor with years of experience in helping couples identify their strengths, pinpoint potential problem areas, and resolve issues before they start. She leads our "I DO!" premarital program.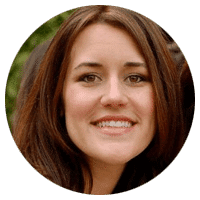 Meagan Terry is a Licensed Marriage and Family therapist, and a relationship expert. She specializes in helping couples communicate, keep their love strong, and create healthy, happy families. She teaches our "Lifetime of Love" premarital and relationship class.
Brenda Fahn is a Licensed Marriage and Family Therapist with over 15 years of experience in helping couples and families thrive. She is a certified Prepare-Enrich premarital counselor, and also teaches our "Lifetime of Love" premarital and relationship class.
Best Yet? We're Easy To Work With.
We're Convenient
Day, evening & weekend appointments.
We have convenient office locations across the Denver Metro area in Denver / Cherry Creek, Broomfield, and Denver Tech Center.
Travel? Busy schedule?  We offer online premarital counseling too.
Easy online scheduling, or call our 24/7 receptionist for live help.
We're Affordable
Our effective approach gets you results in fewer sessions
Our rates are reasonable, and we have sliding scale options
We offer cost-effective classes, or structured programs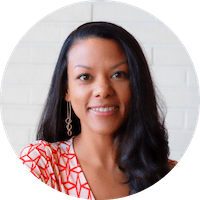 Tammy Gaiter
Client Services Team
More Questions? Call Anytime.
If you have more questions about premarital counseling at Growing Self, would like to get matched with a premarital counselor, or would like help enrolling in one of our premarital counseling programs, call anytime.
Call or email to connect with our caring client services team. We answer 24/7.