Premarital Counseling For a Lifetime of Love
Denver • Broomfield • DTC • Online Across the Us & Internationally
Premarital Counseling Questions: How Much Does Premarital Counseling Cost?
By Dr. Lisa Marie Bobby, Founder of Growing Self Counseling & Coaching
So often, couples in the midst of planning (and paying for) a wedding fail to prioritize premarital counseling. While this is understandable, it can also lead to tragic consequenses, years down the road. So I want to commend you for researching premarital counseling, and considering making the quality of your future as much of a priority as the wedding.
Because I believe so strongly in the importance of high quality premarital counseling, we have expanded our options for premarital counseling services over the years. We currently offer three opportunities for you to do premarital counseling with us, including our Lifetime of Love premarital class, our "I DO!" premarital program, and private premarital counseling. 
Part of the reason we offer so many premarital counseling options is to meet people where they are, financially. My hope is that by offering you less expensive alternatives for premarital counseling it will increase the chances of your following through with it. (And reduce the likelyhood that you'll have to return for marriage counseling down the road).
Here's what you can expect to pay for premarital counseling @ Growing Self:
Our Lifetime of Love Premarital (and Relationship) Class is our most affordable premarital counseling alternative. Lifetime of Love (or "LOL" as we like to call it around here) is a six hour class that meets in person at either our Denver or Broomfield offices. (You can choose which location when you sign up). Our "LOL" class covers the most important relationship skills, like how to keep your love strong, how to communicate, how to keep the spark alive in your romance, how to create agreement, how to resolve conflict, and how to build a future together. Typically, the class meets for three, two-hour sessions. We have both evening and weekend options available.
Your class will be  taught by either Meagan Terry, M.A., LMFT or Brenda Fahn, M.A., LMFT. Both Meagan and Brenda are extremely experienced marriage counselors and premarital counselors who have helped countless couples have healthy, happy relationships. Because both Meagan and Brenda are "advanced clinicians" they typically charge $125 per 45 minute private session, or $165 for a 60 minute session. However, they charge just $260 per couple for the entire Lifetime of Love class. That's a savings of over $700, compared to the cost of 6, 60 minute private sessions with one of them. The Lifetime of Love is a bargain. Learn more about the Lifetime of Love Premarital Class, or register now.
Our "I DO!" Premarital Counseling Program is the second most affordable option for premarital counseling. This is a structured program that is intended to assess your relationship, and provide targeted coaching around any areas that at could cause possible problems in the future. The first step of this program is to meet for a free consultation session with the premarital counselor of your choice to make sure it feels like a good fit to work together. Then, you'll take our free premarital relationship assessment to identify the strengths and "growth areas" of your relationship. Then you'll go over the results of your assessment with your premarital counselor. Depending on your needs, you'll typically meet for a total of 3 to 5 private premarital "coaching" sessions to build the skills you need to succeed together.
The cost of this program varies a bit on who you work with, how many sessions you need, and whether you choose to meet for 45 or 60 minute sessions. If you work with one of our "advanced clinicians" (Brenda Fahn, M.A., LMFT, Jessica Small, M.A., LMFT, or Meagan Terry, M.A., LMFT) you'll pay about $125 per 45 minute session (or possibly lower if you qualify for our income based sliding scale rates.) If you work with one of our "master's level clinicians" (Kathleen Stutts, M.Ed.) you will pay $105 per forty five minute session, or lower, if you qualify for their sliding scale rates.
Learn more about our "I DO!" Premarital Counseling Program, or schedule your free consultation session. 
Lastly, we offer private premarital counseling. Couples often choose this option when they have significant issues to resolve in their relationships prior to getting married, or have specific things they need to achieve agreement around. It is more difficult to estimate the cost for this work, because different couples may need more (or less) intensive services to resolve their problems and repair their relationship. The cost for this type of premarital counseling depends on who you work with, how long your sessions are, whether you qualify for sliding scale rates, and how many sessions you need. Your best option for getting an accurate picture of the cost is to schedule a free consultation session with the person you'd be working with, and talk it through.
In closing, I hope that you consider private premarital counseling as an important investment in the quality of your marriage, your family, and your life together. While some people get over-focused on the cost of couples counseling, they do so at the risk of not considering the alternatives: The cost — both financially and emotionally — of divorce. We specialize in evidence-based, short term approaches for couples counseling that get results, and all of our premarital counseling programs are a valuable investment in your future together.
I hope you take advantage of at least one of them.
With love and respect,
Dr. Lisa Marie Bobby, PhD, LMFT, BCC
What To Expect In Premarital Counseling?
Good, evidence based premarital counseling generally starts with an assessment. There are various ways to do this. Sometimes you'll take an online quiz to determine your strengths and growth areas. Some premarital counselors prefer to interview you both to get an idea of your strengths and opportunities. Once that is mapped out….
Read more
Is Premarital Counseling Necessary?
No, premarital counseling is not a requirement to get married, and it's an easy to prioritize other expenses instead. However, just like what happens when you disregard other essentials (exercise, nutrition, sleep) the consequences caused by not investing in premarital education are much harder and more expensive to treat than they are to prevent…. 
Online premarital counseling can be very effective and helpful for many couples. This is especially true for long-distance couples, couples in rural areas, couples who travel, and very busy professionals who would find it difficult (or impossible) to attend sessions otherwise. However, there are situations where online premarital counseling may not be a good idea… Read more
Is There Secular, Non-religious Premarital Counseling?
While the vast majority of people who engage in premarital counseling do so as a requirement of their religious organization, it is also unfortunately true that doing a worksheet or meeting a couple of times with a pastor is not sufficient to actually equip couples with the relationship skills necessary to manage inevitable conflict, communicate well under stress, and… Read more
Meet Our Team of Premarital Counseling Experts
Jessica Small, M.A., LMFT
Jessica Small is a Licensed Marriage and Family Therapist premarital counselor with years of experience in helping couples identify their strengths, pinpoint potential problem areas, and resolve issues before they start. She leads our "I DO!" premarital program.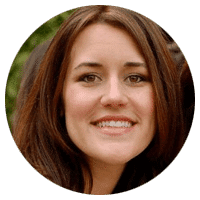 Meagan Terry is a Licensed Marriage and Family therapist, and a relationship expert. She specializes in helping couples communicate, keep their love strong, and create healthy, happy families. She teaches our "Lifetime of Love" premarital and relationship class.
Brenda Fahn is a Licensed Marriage and Family Therapist with over 15 years of experience in helping couples and families thrive. She is a certified Prepare-Enrich premarital counselor, and also teaches our "Lifetime of Love" premarital and relationship class.
Best Yet? We're Easy To Work With.
We're Convenient
Day, evening & weekend appointments.
We have convenient office locations across the Denver Metro area in Denver / Cherry Creek, Broomfield, and Denver Tech Center.
Travel? Busy schedule?  We offer online premarital counseling too.
Easy online scheduling, or call our 24/7 receptionist for live help.
We're Affordable
Our effective approach gets you results in fewer sessions
Our rates are reasonable, and we have sliding scale options
We offer cost-effective classes, or structured programs
Ready To Start?
Creating real and lasting change in yourself, your relationship or your career is not an event. It's a growth process that happens over time when you partner with an effective coach or counselor who can help you gain self awareness, learn new skills, and take action to get better results.
The first step in this life-changing journey is to schedule a first meeting. You can meet in-person or online with the expert of your choice to discuss your hopes and goals, and make sure it's a good fit before moving forward.
Connect With Us
If you have questions, or would like assistance in scheduling your first appointment we are here to help.
Meet Laurel K., our Client Services Specialist
We have a small, tight-knit team ready to support you on your journey of growth. If you have questions, or need help scheduling a first appointment you can connect with Laurel, Jordan, Carly, or Gwen by live chat, email or phone.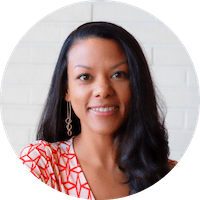 Tammy Gaiter
Client Services Team
More Questions? Call Anytime.
If you have more questions about premarital counseling at Growing Self, would like to get matched with a premarital counselor, or would like help enrolling in one of our premarital counseling programs, call anytime.
Call or email to connect with our caring client services team. We answer 24/7.