Make All The Doors Open
Expert Resume and Interview Coaching
Resume Review Services in Denver | Online Interview Coaching
Figure out who you are, and then do it on purpose.
You can be the most talented, competent professional ever, but if you're not showcasing your abilities in the right way you'll never get the opportunities you deserve. Most resumes get a ten-second glance before they're tossed aside.
Professional resume review services help you communicate your strengths and abilities in a powerful, effective way so that you get a chance to take things further.
You know what you want. Now it's time to not just get your foot in the door, but open yourself up to new professional opportunities. Professional coaching helps you build your network, connect with prospective employers, write a winning cover letter, and "have them at hello" when the time comes to interview.
You've got what it takes. Our resume and interview coaching can help you prove it.
Show Them You're a Star
Denver Resume & Interview Coaching Services To Launch Your Success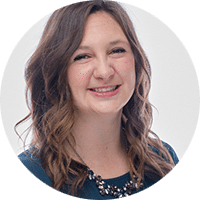 Elise Ross, M.Ed, NCC, CCC, LPCC
"Our work together will focus on getting you career clarity. We'll discuss how you want to leave your legacy in this world, how to successfully navigate through challenges with perseverance and strength, and how to flow with your career and life – rather than fight it. 
You're not alone in this work and I make it my mission to let you be the expert on your situations so we can get you the results you're looking for. Let's partner together to build your confidence to do what it is that you've always wanted to do!"
Megan Rankin, M.A., LPCC, NCC, CCC
"As a career coach and career counselor, I hold firmly to the belief that each individual I interact with has the potential to transform their own lives.
To best support you through this process of transformation, I am intentional in providing a safe and secure place for you to explore, experience, grow and occasionally fail in all areas of your career journey. It is my hope that in this space, you will come to embrace a growth mindset, transforming the way you view yourself and your life journey."
What Our Experts Can Do For You.
Resume Coaching
If you're feeling stuck with the resume you have now and want an expert's advice on how to optimize your strengths, we can help you determine what is working and what isn't to help you get your foot in the door. 
The Keys to Success
Attaining an attractive position requires more than sending a resume and hoping for the best. Successful candidates have an arsenal of strategies to stand out and be "the one." You can too.
Professional Networking
It's much easier to get a chance when you have an existing relationship with someone already inside the organization you hope to join. Professional networking can be tricky, but our networking specialists can show you how to cultivate connections with confidence. We can also help you polish and optimize your online presence.
Interview Coaching
You landed an interview, but are you ready? Working with an interview coach can help you prepare for questions to answer (and ask!), coach you around how to respond, and give you insight into all the other crucial make-or-break interview moments you can anticipate. Need to negotiate an offer? We can help you with that too.
Ready? Let's Get to Work.
Schedule an introductory meeting with one of our career and resume coaching experts to discuss your goals and how we can help you attain them.
WEEKS after seeing Dr. Bobby, I achieved my goal of finding a career that suits me perfectly. I'm still in disbelief of how quickly it all happened.