The Art of Self Care Practices
Self Care Practices
How are your self care practices? As a therapist and life coach, it is easy to talk to you about my experience both personally and with clients. Right now, let's check in with you. What is overwhelming you at this moment? Who or what is occupying all the space in your head throughout the day? Is it one person or thing? Are there multiple people and things vying for your attention? Do you ever feel that you'll never be able to slow down and just enjoy life? Maybe a relationship went south and you're going through a breakup or you're in a high-stress career with a job that is inundating you with to-do lists. The list can go on and on. You may feel more like a human-doing instead of a human being.
Many of us feel like our value and worth comes from the titles we hold, relationships we have, and the events on our calendars. Our seasons of life are measured by these things, and let's face it, some seasons are better than others. You may be in one of those "off seasons" right now.
When we feel overwhelmed, what often follows is disconnection from the people and things we love. This is where self-care comes into play. Have you ever thought about what the word self-care means to you? 
My definition of self-care is the discipline of actions that help me stay true to myself. Now, your definition may be different from mine but I encourage you to take a moment to think about what it means to you. 
When working with clients dealing with challenging situations I find that the vast majority of them are greatly lacking self-care. They can't identify the things they love to do and their relationships are not in the healthiest of places.
How to Practice Self Care
Practicing self care is not selfish and it's unique to your needs. Here are 7 things that you can do to help establish a self care routine (one that you can stick with).
#1 What Made You Happy In the Past?
This step is essential in finding out the foundation for your self care practices, because self care is about enjoyment, refreshment, and caring for yourself on a deeper, more personal level. 
Try this with me, grab a paper and pencil and find a quiet place to sit alone with your memories. I want to think about the things that you used to love to do. Maybe it's been years since you last took time to read a book for no other reason than the enjoyment of it, or perhaps you used to love to take a walk in the evening as the day was cooling off, or maybe you miss connecting with friends and enjoying a meal together. 
Whatever it is that you once loved to do, write those activities down. Having a self care practices list can help you cultivate a more meaningful experience. Not to mention, it's a lot easier to find things you enjoy and ways you'd like to care for yourself if they're already written down. 
#2 What Are Some Things You'd Like to Try?
Keep your paper and pencil handy because our next exercise is creating a list of all the things that you'd like to try. I encourage you to think outside the box on this one – be as specific and detailed as you'd like. Maybe you'd like to take a trip to a small mountain town where you can fly fish in a clear spring, or maybe you've always been interested in homeopathic skin care and would like to learn new ways to care for your body, or perhaps you have been meaning to catch up on the Avenger movies and would love to set aside some time to do just that. 
Whatever you have in mind, add it to your list. This can include new activities or experiences you've always wanted to try or places you've always wanted to visit. 
#3 Commit to Five Minutes a Day
I encourage my clients to begin by setting 5 minute self care goals. That's right, all you have to do is commit to participating in your self care practices for 5 minutes. This is a simple and effective way to help build a self care practices into your already existing schedule. 
5 minutes of self care practices is incredibly practical and simple to keep up. And, if you decide to do more than 5 minutes, that's even better! But you can easily commit to 5 minutes, so start there. With more practice, you'll see your time increasing from 5, to 10, to 15, and eventually on to a full hour.
The best way to make sure you meet your 5 minute self care goal is to have a plan. By referring to your list from steps 1 and 2 you can plan out your week with 5 minute activities that you know you either already enjoy or are already interested in learning more about. 
Schedule these 5 minutes into your day, set a reminder on your phone, and shut down everything else for the full time that you've committed to investing in yourself. Trust me, you'll thank yourself (even just for these 5 minutes!).
#4 Schedule "Research Time" for New Activities
It's easy enough to create a list of activities and schedule them into your calendar, but if you have items on your list that include taking a special class, connecting with specific people, traveling to a certain location, etc. – you'll need to find time to research the logistics of your chosen activities. 
This means, for the first few days, you may want to spend your 5 minutes of "me time" on researching your topics, activities, classes, and locations. This way, when the time comes to learn how to make the perfect french omelette, you already know what class to sign up for and when to schedule your day or week around it.
Because even though you may be looking forward to that small mountain town fishing expedition, if it's October – you may need to push that item off until May. 
#5 Focus On One Thing At A Time
It's tempting to fill up your schedule with Spanish class, French cooking, homeopathic skin care, and kite making lessons – but if you don't focus on one thing at a time, you will experience burnout. This burnout in your self care practice is counterproductive to the whole experience.
I encourage my clients to choose one or two things that they'd like to spend their self care time on for the next month. And then the following month, they can choose to continue what they are doing or switch their activities out for something else. 
I know that it can feel overwhelming to choose just one or two items from your list (especially if you're a go-getter with a lengthy list) but you don't have to stick with what you choose. This is YOUR self care, so if you don't enjoy the first item you choose to try, that's okay – choose something else next time.
You will make your way through your list, and you'll probably even add more to it as time goes on.
#6 Make Self Care Practice Fun 
There's no point in participating in a self care activity that you dread. One of the best examples I can give here is exercise. Exercise is a fantastic way to practice self care, but if you hate running – don't run. Do something you enjoy, like dancing, surfing, roller skating, walking, or riding a bike. There are no rules to how you partake in your self care, do what's right for you.
By making self care fun, you're more likely to meet your daily self care goal of 5 minutes (and if it's fun enough, you may even meet a longer goal!). Self care isn't meant to make you some fantasy version of yourself – but to meet yourself where you are and show a little love and appreciation for all that you are and all that you do. So appreciate your mind, body, and soul – and do something you love to do, not something you "make" yourself do for the sake of "being better."
#7 Find Support and Accountability
As we all know, it's harder to keep commitments to ourselves than it is to others. Enlisting the support of an accountability partner can help you follow through. That can look like checking in with a friend or your partner to make sure each of you are taking time to care for yourselves. It can also look like partnering with a great therapist or life coach who can help keep you on track and accountable with your self care goals and needs.
Whatever is the best way for you to find support and accountability, stick with it. Having a great accountability partner can be all the difference in making that self care list and then actually following through with it!
These are just a few self care ideas to get started on your journey. As you get in the discipline of practicing these 7 steps you may find you want to take on more. If you find it difficult to follow through, consider enlisting the support of a great mentor or life coach to help keep you on track, keep you creative, and keep you aware of sticking points or unrealistic expectations that may limit you.
Blessings!
Growing Self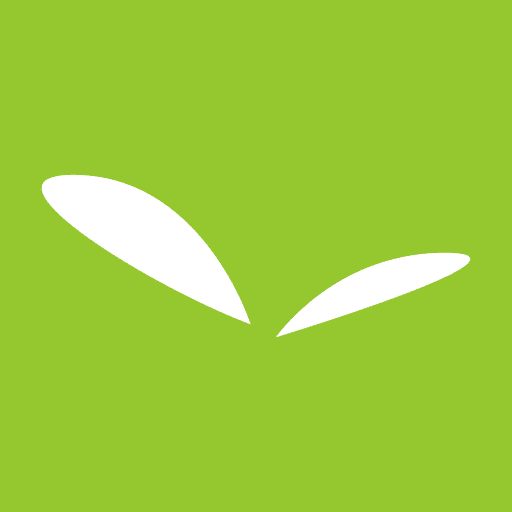 Ready to Grow?
Begin With a Free Consultation.