Become a Happy Family
Taking the Leap • Help With Infertility • Post-Partum Depression • Support For New Parents
If Only it Were That Easy…
The stork flies up to the tidy house, and carefully lowers the fuzzy bundle onto the porch. It pecks the doorbell with its beak, and then flaps its big wings to lift off and bank back over the white fence. The happy couple, she with her apron, he with his pipe, are delighted when they open the door. She tenderly scoops up the baby, and he puts his arm around her as they both gratefully watch the stork disappearing down their tree lined street. [Fade to happy-family-life montage with tricycle riding, birthday hats, and backyard BBQs].
Of course, if you are reading this, I know that you know that the business of bringing babies into the world is immensely more difficult and complicated.
Having children can be an amazing, thrilling, profoundly meaningful experience. Creating a family together can take your relationship to new heights of connection and joy. However, it is also very common for couples to struggle with many aspects of the baby-making experience— from deciding to have children, to actually conceiving them, to adjusting to Life-With-Small-Children.
Creating new human beings together is a complex, deeply emotional process from start to finish.
Yes? No? Maybe? When?
You may desperately want a child, or a second child, and your partner feels just as strongly that it is a bad idea. Or maybe it's the other way around. Regardless, you can't exactly compromise on this one. Unfortunately, what frequently happens is that couples become "gridlocked" over the issue. One says yes and the other says no. Polarization occurs, making open, productive communication on the subject very difficult.
Expert marriage counseling can help you come back to the center, and start really hearing and understanding each other again. We can help you heal the rift, find common ground, and discover new ways of thinking that can help you both feel good about your decision — one way or the other.
Fertility… and Infertility
"Baby-making sex" is not the same as lovemaking. Enduring the "two-week-wait" only to be disappointed month after month is a purgatory of disappointment. The emotional swinging through the joy of getting a positive result on a pregnancy test, through the agony of watching the pink lines fade away as days go by is horrible. And many people are profoundly traumatized by the later-pregnancy miscarriage experience — truly, the death of the child you never even got to know.
Many couples on this roller coaster eventually begin to pursue fertility treatments. IVF can be stressful, physically difficult, and expensive. Some couples may eventually need to confront the reality that having natural children together is not an option, and consider other possibilities. Sometimes couples achieve pregnancy only to find that the entire pregnancy is high-risk, and fraught with complications, anxiety, and stress. Then the birth experience itself can be traumatic, or at the very least, different from the dream you had for it.
These kinds of experiences change you, and change your relationship. Your sexual relationship changes. Physical limitations may become a reality. You may need to grieve lost hopes and dreams together. Whatever your path, the need for authentic, emotionally responsive communication becomes extremely important. This is a vulnerable time, and it is vital that you two stay connected with each other emotionally.
When you are challenged by this process you have the opportunity to learn how to be there for each other on a whole new level. Going through this together can help you create the kind of deep trust, authenticity, and emotional intimacy that is simply not possible in untested relationships.
You can come out the other side of this still holding hands, and hearts. We can show you how.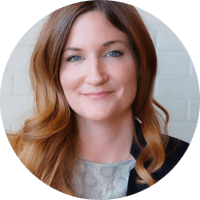 Dr. Lisa Marie Bobby is trained as a Psychologist, a Marriage and Family Therapist, and is a Board Certified Life Coach. She is the Founder of Growing Self Counseling and Life Coaching in Denver, Colorado.
Dr. Bobby is the host of the Love, Happiness and Success Podcast.
Schedule a Free Consultation

Post-Partum Anxiety and Depression
And of course, some couples struggle significantly once baby is here. Postpartum depression and anxiety are very real, and no joke. There are many factors that contribute to post-partum depression, including genetics, hormones, and pre-disposition. In my experience, many women (and their partners) can be shocked by how very different having a baby is to how they expected it to be. It is normal to feel disappointed by some parts of the new-parent experience. Other new moms (or dads) find that their anxiety mushrooms into constant preoccupation and worry about their baby — to the point that it can be difficult to re-engage with life.
New parents experiencing these emotions can feel guilty, overwhelmed and trapped… and eventually sink into post-partum depression. It can also cause significant rifts in a marriage, particularly when a partner doesn't understand what is happening.
We can help you heal from postpartum depression or anxiety, and discover the joy of parenting — together.
And Baby Makes Three
Moving from a couple to a family can be a difficult transition. All of a sudden you need to figure out who-does-what all over again, and you may come to realize that you have different expectations of each other or different approaches to parenting. Plus the things that were the foundation of your relationship at one point (spending the weekend rock-climbing, going to film festivals, or taking motorcycle trips) may no longer be part of your life for awhile. So you need to figure out how re-negotiate your relationship, and stay connected with each other — all while coping with the realities of parenting small children. Its challenging.
We can help you reassemble your relationship and find new points of connection, as you do the work of transitioning from a couple to a family.
Let Us Help You
Denver Support For Infertility, Post-Partum Depression, New Parents
Whether you're struggling with deciding to have kids, the agony of infertility or miscarriage, postpartum depression, or making the transition to becoming a family: We can help you. We specialize in both Individual Counseling AND Marriage and Family Therapy, and know exactly how to help you through these transitions. We can help you both grow together as you travel through your own "birth process" — the one that takes you from your old life as a person… to your life as a parent.
Take Advantage of Our Free Resources
Schedule a Free Consultation
In Person, or Online


Relationship Advice on the Blog + Podcast
We Are Relationship Experts
We have specialized training and years of experience in helping couples reconnect. We use only evidence based strategies that have been proven by research to help you restore your strong bond, and love your relationship again.
Teresa Thomas
M.A.
Teresa Thomas is a marriage counselor and couples therapist with years of experience in helping couples communicate more effectively, find new solutions to old problems, repair their strong bond, rebuild trust after affairs, successfully blend families, improve their sexual intimacy, and parent joyfully together. She is a couples therapist and parenting coach with a positive, solution focused style who specializes in helping you both make positive changes to your life, as well as to your relationship.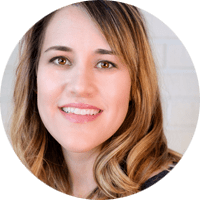 Meagan Terry
M. A., LMFT
Meagan Terry is a relationship specialist. She is a Licensed Marriage and Family Therapist with over nine years of experience in helping couples reconnect, and enjoy each other again. She uses effective, evidence based forms of marriage counseling including Emotionally-Focused Couples Therapy and The Gottman Method. In addition to working one-on-one with couples, she teaches our Lifetime of Love premarital and relationship class.  
Seth Bender
M. A., LMFTC
Seth Bender is a marriage and family therapist with specialized training and experience in helping couples heal their relationships, improve communication, release resentments, and achieve new levels of enjoyment and fulfillment with each other. He practices Emotionally Focused Couples Therapy to help you strengthen your bond, as well as positive, empowering and solution focused coaching strategies to help you both take positive action in your relationship.
  
Jessica Small
M. A., LMFT
Jessica is a dynamic marriage and family therapist with over 8 years of experience in helping individuals, families & couples create more fulfilling lives and relationships, and to function at an optimum level of health and happiness. She is a premarital counselor as well as a couples counselor, and knows how to help couples "get on the same page" in all aspects of life.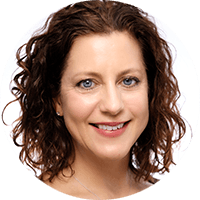 Teena Evert
M.A., LAC, LMFT
Teena has a unique skill set in that she's a licensed marriage and family therapist, and licensed addictions counselor as well as a certified coach. She specializes in communication coaching as well as evidence-based forms of couples therapy, and her passion lies in helping people understand each other and themselves, in order to create authentic and satisfying relationships. Her direct style will help you uncover self-limiting patterns, and make immediate improvements to your communication and ways of relating to each other.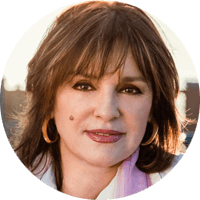 Dr. Georgiana Spradling
PhD, MFT
Dr. Georgiana has a warm, but honest approach to marriage counseling, couples therapy and relationship coaching. She specializes in Emotional Intelligence coaching that helps you gain self-awareness, and learn how to communicate with your partner in a way that strengthens your relationship. Dr. Georgiana brings over twenty years of experience, extensive knowledge of interpersonal dynamics, and a deep awareness of multicultural issues to her work with you. She is available to meet with you both in person (San Francisco) and online, and is fluent in English, Spanish and French.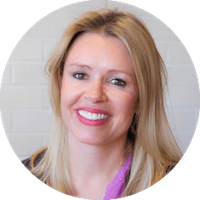 Brenda Fahn
M.A., LMFT
Brenda Fahn specializes in helping couples create healthy,  happy relationships and families. She is a Licensed Marriage and Family Therapist, with a positive, direct style and over fifteen years of experience in helping couples reconnect. She teaches our "Lifetime of Love" premarital / relationship class, and is a Prepare-Enrich Certified premarital counselor as well as a marriage counselor.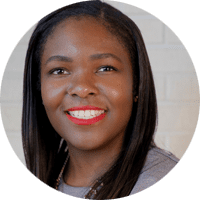 Anastacia Sams
M.A., N.C.C., LMFT-C
Anastacia's authentic, caring approach to marriage counseling and relationship coaching helps couples find each other's "noble intentions," and re-commit to showing each other love and respect. She can help you heal old hurts, improve your communication, restore trust, and work together as a team.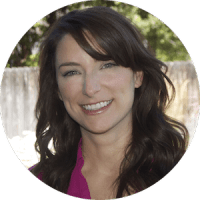 Kathleen Stutts
M.Ed, NCC
Kathleen is a Marriage Counselor and Relationship Coach with a warm, gentle style that will help you both feel comfortable, respected, and understood. She has a gift for helping couples understand each other compassionately, feel emotionally safe, and start enjoying each other again.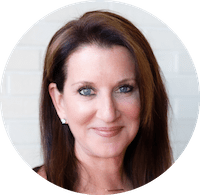 Polly Drew
M.Ed., LMFT
Polly is a marriage counselor with over 25 years of experience in helping couples "come back from the brink," heal their strong bond, and enter into a positive and satisfying new chapter of life together. Her warm, competent style will put you both at ease and help you find new solutions to old problems.
You provided us such a safe place to be honest with ourselves and with each other our fear of being vulnerable and weak were transformed into a feeling of opportunity to be heard. My husband and I are better friends, parents, lovers and companions than we have ever been.
We're Effective
All our coaches have Master's Degrees or Doctorates in addition to coach training.
We use effective, evidence based techniques that get you results
We'll help you create actionable plans that move you forward.
We're Easy
Free consultations
Evening and Weekend appointments
Convenient locations in Denver, Broomfield, and Greenwood Village (DTC), & Fort Collins Colorado as well as San Francisco, California, Georgetown and Houston Texas, and Bentonville, Arkansas.
Meet across the US and Internationally through online video
Love Advice
From Dr. Lisa Marie Bobby's Love, Happiness & Success Blog and Podcast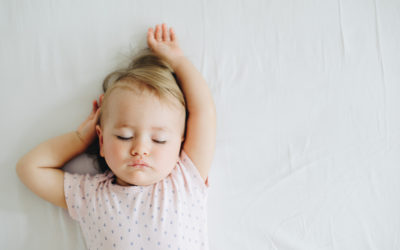 Life with a new baby is full of joys, challenges, and MANY sleepless nights. Here are some practical tips from a parenting coach to make life easier and more enjoyable for all.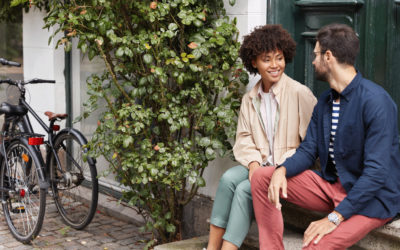 In every relationship there is a cross-roads where you either make positive changes, or things just aren't going to work. Here's some real-world advice from a marriage counselor for how to move past the impasse and start growing together again.
If your last relationship ended painfully, it can be hard to think about dating again. Here's some compassionate advice from a dating coach to help you move forward, when the time is right.