Coping With Your Broken Heart Over The Holidays
Holidays + Heartbreak = Growth (Really)
It's Not The Happiest Time Of Year If You're Hurting…
Breakups and divorces are difficult any time of year, but most people find that the period between Thanksgiving and Valentine's Day adds an extra layer of angst and anxiety to their breakup recovery process. Even if you've been making progress, encountering your first round of holidays alone can trigger a fresh round of grief, anger, and anxiety. Why?
1) You have painful old memories of (happy) holidays past.
2) You have to deal with potentially awkward social events, and difficult questions.
3) When everyone else is together, it highlights your loneliness.
On this edition of the Love, Happiness and Success Podcast I'm going to be giving you actionable advice to cope with all of it. You'll learn how to take care of yourself, ways to manage your feelings, and most importantly — how to use this time to heal, grow, and move on to a brighter future.
Your partner in growth,
Dr. Lisa Marie Bobby
Ps. Don't forget to sign up for the free advice and resources I mentioned in this episode. Signup box is below…
Listen & Subscribe to the Podcast
Spread the Love Happiness & Success
Please Rate, Review & Share the Love, Happiness & Success Podcast.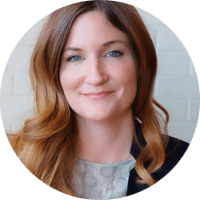 If you've been trapped in a toxic relationship it can be hard to leave. Getting support, perspective and insight from others can help you find the clarity you need to break free. Shannon Ashley is a toxic relationship survivor, and she's on the Love, Happiness and Success Podcast with an empowering message of growth and healing….