Rates and Insurance
How Much Does Marriage Counseling, Life Coaching, or Effective Therapy Cost?
Good Therapy, Life Coaching or Marriage Counseling is Priceless. With us, it's also affordable.
By Dr. Lisa Marie Bobby, PhD, LMFT, BCC
I personally believe that for too long, effective, meaningful personal growth work has been a luxury that only the privileged few could afford. You shouldn't have to be a millionaire to work with a really amazing counselor or coach in a boutique, private practice setting.
That's why we offer excellent, expert marriage counseling, life coaching and therapy, that is also affordable.
Why? Because Your Love, Happiness and Success is Priceless.
The wellbeing of your family, your emotional wellness, and your ability to function well in your career are simply more important than anything else. Investing in your family, your emotional health, and your career will reap dividends that are far more precious than anything money can buy, like a couch or a TV. This is not about money. This an investment in your life. Ask anyone who is miserable, alone, sick, or has lost their family: Nothing else matters.
Let me tell you a true story: It became a personal mission for me to make meaningful help accessible and affordable after one really terrible marriage counseling session. I was sitting with a bitter, bitter, couple who, like too many do, postponed quality marriage counseling for years. And now, their relationship had gotten so bad, so distant, so acrimonious… it was beyond repair. The saddest thing for me was that I could hear, in their story, that over the years things hadn't always been this bad. They'd loved each other, once. There had been clear "fork in the road" moments where I believed — with just a little support to learn to turn towards each other, instead of away — they could have repaired their relationship, and saved their family.
But they didn't. They put the work off. They avoided it. They were busy. Getting real help was "too expensive." (It's not really). They made ineffective attempts to repair things on their own, only to fall back into the same patterns. Regrettable incidents piled up. And as the months and years passed, their resentment, frustration, and hurt became so toxic it degraded the fabric of their relationship to the point that there was nothing to put back together. They would now, ironically, pay tens of thousands of dollars to lawyers and realtors — many, many times more money than they would have paid the best marriage counselor in the world — to help them break up their family instead of save it. (Not to mention the terrible toll their impending divorce would take on both of them and their kids mentally and emotionally). It was truly tragic…. because it was preventable.
I cannot even begin to describe how sad this made me feel; but it also made me resolve to try to change it for other people in the future. As I closed the door after our last difficult meeting together, I thought to myself, "I need to help other families avoid this terrible fate." Making excellent, effective help affordable and accessible has since become a foundation of this practice.
I want you to know that you can afford to get help. More importantly, you can't afford NOT to do this. Getting the right help at the right time can make all the difference in the trajectory of your life. Investing in what matters most — your relationships, and in yourself — determines your outcomes, years from now.
We want you to be successful, and we'll work with you to make it happen.
We believe that you deserve to have a fulfilling life full of love, happiness and success. While changing the trajectory of your life, your career and your family is absolutely priceless, we also understand that expense is a real concern for many families. Here's how we make this work for you:
We Offer Value:
We start by only offering evidence-based, effective services. We know that you choose Growing Self because you are ready to make positive changes in your life. Our experts only practice forms of therapy, life coaching and marriage counseling that are strategic, focused, and proven by research to be the fastest, most efficient way to help you make positive changes.
You don't need to spend years in therapy. In fact, research shows that if you haven't made progress by ten sessions, you're barking up the wrong tree. Working with us connects you with people who know how to help you move forward, and who won't waste your time. We have clients tell us all the time that they've gotten more out of a few sessions with us than they have in years of prior therapy. When you can't afford to mess around, neither do we.
We Offer Sliding Scale Rates:
We also offer income-based sliding scale rates that are suprisingly affordable. "Sliding scale" means that your rate per session would be determined by your income, making your life-changing work with Growing Self fit within your budget.
Our advanced clinicians (

Polly Drew, M.Ed., LMFT, Brenda Fahn, M.A., LMFT, Maggie Graham, M.A., LPC, CPC, Jessica Small, M.A., LMFT, Laura Ferguson, M.A., LPC, LMFT, Meagan Terry, M.A., LMFT, Kristy Vergo, M.A., LPC, Teena Evert, M.A., LMFT, LAC,  Linda Pounds, M.A., LMFT, Melissa Barbash, M.A., LPC, LAC & Ari Kipnis, M.S.W, LCSW)

 charge $125 per standard 45 minute session**, and may have sliding scale options between $80 and $125 based on their current availability.
Our master's level clinicians (Stephanie Manning, M.A., LMFTC,  Markie Keelan, M.A., LPC, CSPC, Teresa Thomas, M.A., and Kathleen Stutts, M.A., LPCC charge $105 per 45 minute session, and can slide down to $60 per session depending on your income and their availability.
The most recent additions to our team, Rachel Harder, M.A., LMFT-C, Zachary Gaiter, M.A, LPCC., Seth Bender, M.A., LMFTC, Brogan Crosby, M.S., LMFTC and Anastacia Sams, M.A., LMFT-C are all highly educated, effective therapists and coaches who offer extremely affordable services. They typically charge between $50 and $95 per 45 minute session for marriage counseling, couples therapy, premarital counseling, career coaching, effective therapy, dating coaching and life coaching.
We are proud to be an internship site for the University of Colorado's Counseling Psychology program. Our counseling interns are in the final stages of completing their Master's Degree and are supervised by our advanced clinicians. They are smart, talented, and competent and charge between $40 and $60 per 45 minute session.
Our doctoral-level clinicians (Dr. Lisa Marie Bobby, LMFT, BCC, Dr. Georgiana Spradling, PhD, MFT, and Dr. Kristi Helvig, LP, CPC) each have over a decade of experience, and master's degrees as well as PhDs, plus certification as coaches. They charge $150 per 45-minute session. (Though many with their level of training and experience charge more). They also maintain space on our caseloads for sliding scale and even pro-bono clients.
** Longer 60 or 90-minute sessions are available and are pro-rated from the standard session fee.
We Offer Solution Sessions:
If you're not ready to make the investment in multi-session counseling and coaching, an affordable option is our "Solution Sessions." Whenever you like, you can meet with one of our experts for a one-time, solution-focused coaching session. You'll leave with new clarity, direction, and a plan of action to carry you forward. Learn more about our solution sessions…
We Can Help You Use Your Insurance Benefits.
You can use your insurance for your therapy or marriage counseling sessions if your policy covers behavioral services with out-of-network providers, and you meet criteria for a psychiatric diagnosis, and you are working with a clinician who is licensed in your state of residence.
Most of our team members are licensed in Colorado, however we do have therapists who are licensed in California, New York, Florida, North Carolina, and Wisconsin.
How our convenient system works: You'll pay us for your sessions directly, and then we will prepare and submit electronic claims to your insurance provider on your behalf. If you are covered for our of network behavioral health, you'll get reimbursed for your sessions.
Additionally, our practice accepts payments from Flex Healthcare Spending Accounts (FHSAs).
Here's Our Bottom Line:
Your wellbeing is important to us. We will not allow money to stand between you and the Love, Happiness and Success that you deserve.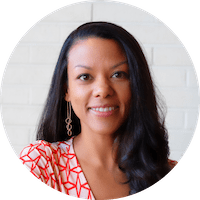 Tammy Gaiter
Client Services Team
Schedule Your Free Consultation Session
We're always here to support you on your journey of growth.
Have questions? Call or email to connect with our caring client services team.
Love, Happiness & Success Advice
From Dr. Lisa Marie Bobby's Blog and Podcast
Have you ever compared yourself, your life, or your relationships to what you see on Facebook? Are you ever left feeling negative or anxious after an Instagram session? If so, here are some tips to step gain perspective and get your life back into balance.