Exaholics
Breaking Your Addiction to an Ex Love
"This amazing book offers meaningful, compassionate support and guidance to those trapped in the pain of a severed attachment. It is a beautifully written and comprehensive guide, full of wisdom."
Time Does Not Heal a Broken Heart…
When the attachment bond to the most important person in your life is suddenly broken, it can send you into emotional agony that can feel like death itself. But until now, there has been no help, and no guidance for how to heal.
Instead, there has only been bad advice:
"You just have to get over it."
"Move on."
"Let it go."
But it's not that easy. When people couldn't just "let go and move on" they were left feeling ashamed, like there was something wrong with them. Worse, they were left with an unwanted attachment to another person that they felt helpless to change. Time does not necessarily heal this, and people have spent years suffering, with no help, and no hope.
Until now. In this groundbreaking book, Dr. Lisa Marie Bobby joins the science of attachment with the science of addictions to bring new understanding and real-world help to heal broken hearts.
This compassionate, information-packed book will help you understand:
Why falling in love is a biologically addictive process that emotionally welds you to another person. (And why those bonds don't break easily).
How breakups send you into state of physiological withdrawal, that is similar to that of any other addictive substance: With pain, obsessions, and and intense craving for the only thing that will make you feel better – contact with your Ex.
Why the true path of healing requires treating your unwanted attachment to your Ex like any other addiction.
How to end the suffering of shame in the aftermath of a breakup, and reclaim your self esteem and personal power.
How to stay compassionate and supportive if your loved one is a struggling Exaholic.
The twelve-step guide to healing that will set you free.
Throughout the book, in her warm, engaging style, Dr. Bobby offers tons of practical, real-world advice as a "tool kit" for making it through this challenging time with your head held high. You'll learn how to handle difficult situations like: What to do when you see your Ex out, how to stop obsessing about your Ex, and how to deal with social media, and much more.
Exaholics: Breaking Your Addiction to An Ex Love is available through Amazon and Audible.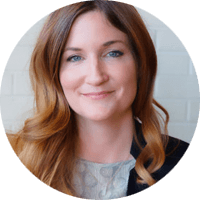 Dr. Lisa Marie Bobby
Founder of Growing Self Counseling & Coaching
Author of Exaholics: Breaking Your Addiction to Your Ex Love
Schedule a Free Consultation

In One of Our Offices or Online.
Are You Obsessing About Your Ex?
Are you craving contact with your Ex, even though you know it's bad for you? Are you "stalking" your Ex through social media? Are you awake at night rehashing old memories? Are you feeling stuck in sadness, anger, or guilt, and wishing you could just let go, and move on?
Heal Your Broken Heart: The Online Breakup Recovery Class
Dr. Lisa Marie Bobby is a breakup recovery expert, and she has helped countless people all over the world heal their broken hearts. Now her guidance is available to you through an affordable, online class. 
Heal Your Broken Heart teaches you how to:
Decide If You Should Try Again • Release Your Emotional Attachment • Find Forgiveness • Repair Your Self Esteem • Stop Obsessing • Restore Your Inner Peace • Trust Again •  Love After Loss