Long Distance Relationship Advice
Long-distance relationships have unique strengths and challenges. The Long-Distance Relationship Collection features relationship advice from our expert long-distance couples counselors that will help you keep your love strong and secure, across the miles.
The Latest Posts in The Long Distance Relationships Collection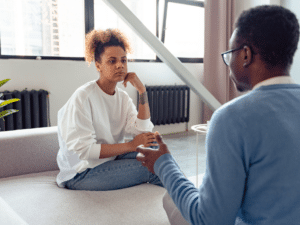 Struggling to feel heard in your relationship? Avoiding these common communication mistakes will help you get through to your partner (or anyone).
Podcast Episodes To Support Your Long Distance Love
Other Collections For You