A Self-Care Plan to Cultivate Calm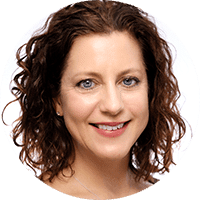 Teena Evert, MA, LMFT, LAC, PC is an intuitive therapist and coach who specializes in helping her clients achieve transformation in their lives both personally and professionally. She is of great help to busy professionals on a quest to have it all: life satisfaction, a meaningful career, sane work/life balance, and healthy relationships.
Teena encourages you to develop your own unique self-care plan and give yourself the gift of deeply caring for and loving yourself, so you can thrive in a forever changing world.
Everyone experiences stress in life, and as a Life and Career Coach, many of my clients come to me wondering how to better manage it. We actually need stress in order to thrive and continue to actualize as human beings. We also need to be okay with getting out of our own comfort zone so we can learn to thrive in a forever changing world.
The problem with stress is that we can often get stuck in a chronic state of stress that doesn't allow us to thrive. When we are under too much stress for too long we are living in a state of survival that is headed down a path of self-destruction.
When we can manage the stress in our lives on a regular daily basis we learn to reset our nervous system back to a healthy baseline of rest and relaxation. Rest and relaxation is part of our natural state of being, without it we go into overdrive and lose touch with caring for ourselves, those we love, and the planet.
A self-care checklist is an excellent first step in bringing awareness to how you manage the stress in your life. Notice the areas of your life that need extra attention and begin to develop your own self-care plan.
Physical
_I get adequate sleep every night
_I eat healthy meals regularly
_I drink lots of water throughout the day
_I walk or exercise at least 3 times per week
Relationships
_I keep focused on how I can be more loving and kind with people in my life
_I share appreciation with those I love – friends and family throughout the day
_I am open to resolving conflict in a healthy loving way
_I am able to speak my truth and set loving boundaries with others
Fun and Relaxation
_I have fun on a regular basis
_I laugh freely and easily
_I take breaks for fun and relaxation – I don't work non-stop
_I have things planned in the future that I look forward to
Physical Environment
_My home is well organized and clean
_I live in a home that I love
_My work environment is well organized and inspiring
_I love my lifestyle – the way I live my life
Emotional Health
_I feel peaceful and happy in my life
_I am pursuing my dreams and living my purpose
_I know my own intrinsic worth and feel loved
_I feel my life has balance and I have plenty of time to do all that I want to do
Spirituality
_I know that I am a spiritual being living in a human body
_I feel a deep connection with my spiritual connection
_I have activities I do on a regular basis that nurture my spiritual life
_I have faith that my life is unfolding exactly as it should for my highest good
Learning how to manage stress in your life is an essential part of skillful living and life satisfaction. It takes practice to know what works best on a regular daily basis. A self-care plan also needs to have some flexibility and adaptability, as it will change throughout the different stages in life, as well as with the seasons of nature.
What's on your self-care checklist? Share with us below in the comments section.
Wishing you all the best,
Teena