Why Is Emotional Intelligence Important?
The Importance of Emotional Intelligence
As a life coach, online therapist, career counselor, and a certified emotional intelligence coach, I have some good news for you. You can continue to work on your success no matter what comes your way by recognizing the importance of emotional intelligence and choosing to prioritize it.
Every career involves ups and downs. Successful people are those who find a way to navigate challenges, adjust, and thrive in spite of them. This is where emotional intelligence comes into play for you!
Today, I want to share with you four areas of emotional intelligence that will help set you up for success so you can develop as a professional and build better, lasting professional and personal relationships. 
Why Emotional Intelligence Matters: The Four Pillars
#1 Resilience
Resilience is a big necessity and you're going to need to develop a lot of this to succeed in a career. The American Psychological Association defines this as the process of adapting well in the face of adversity, trauma, tragedy, threats or significant sources of stress. These stressors include family and relationship problems, serious health problems, and workplace or financial stressors. Being resilient ultimately means "bouncing back" from difficult experiences.
Resilience will help you recover from and adjust more easily to misfortune, change, and life's many challenges.
Check out this article for more on stocking up on emotional intelligence through building Resilience: Resilience, How to Adapt to Change.
#2 Perseverance
You need perseverance to take you to the end of the task. It is the energy and drive, the tenacity and focus to see your challenge through.
Perseverance requires self-compassion, patience, and transparency. Know that it's okay to have hard days and that you will get through them. Be patient with yourself and your progress, change doesn't typically happen overnight. And above everything else, be transparent and honest with yourself. 
Honesty with where you are and where you want to be will allow you to better prepare yourself for the coming challenges on your journey to success. 
#3 Empathy and Compassion
Without empathy and compassion, your emotional intelligence does not matter. Understanding and caring about the world your friends, family, and colleagues are dealing with matters. It creates solid and meaningful connections that will sustain you over time.
If you want better relationships, empathy and compassion are required to build lasting connections. 
"To have a sense of another's anxiety, hurt, or joy is a prerequisite of being able to understand them. Without the context of feelings, people are often mystifying. Understanding feelings is like being at the theater and seeing the stage, props, and costumes of a play—it provides the setting for the words and actions of others to make sense. Empathy is a fundamental skill of Emotional Intelligence, as well as the foundation of evidence-based marriage counseling and approaches like Emotionally Focused Couples Therapy." – Dr. Lisa Marie Bobby
Excerpt from Empathy: The Key to Connection and Communication
#4 Motivation
Motivation is a natural side effect of emotional intelligence, and a big reason why emotional intelligence matters for your success. Motivation is the personal drive to improve and achieve. The new reality of work may look and feel different right now but your commitment to goals, showing initiative, and optimism should not.
It's hardly easy to focus on these ideas when worry and fear, uncertainty and disappointment surround you. 
Know that there will be days that are tougher than others to keep up an emotionally intelligent approach to these challenges. And that's okay. Your job right now is to continue building your emotional intelligence, and reaching out when you need a little support.
With Kindness,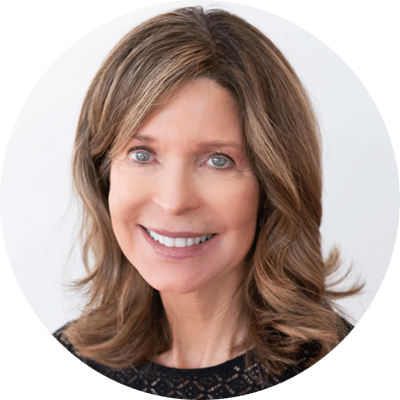 Meet Linda: a relationship expert and certified emotional intelligence coach with a unique blend of professional experience as a marriage counselor, executive coach, leadership coach, life coach, and therapist. She's here to help you understand yourself and others, improve your communication, increase your emotional intelligence, and cultivate positive relationships — both personally, and professionally.
Ready to Grow?
Our experts know how to help you move forward, with clarity and confidence.