Expectations in a Relationship: Three to Avoid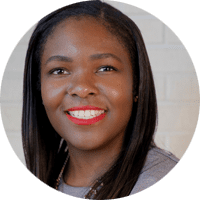 Anastacia Sams, M.A., LMFTC
is a kind, compassionate marriage counselor, therapist and coach here to help you create your very best life. Ana specializes in helping couples create healthy, happy partnerships, and assisting individuals to heal from past hurts so they can create fulfillment and joy in their lives.
What Are Your Expectations In a Relationship?
Avoid The Three Relationship Expectations That Will Always Mess Things Up
Even before I became a Denver marriage counselor and online couples therapist, I would have described myself as being a "hopeless romantic" and had grand expectations in a relationship. Growing up, I loved the idea of love. To me, the movies I watched made relationships seem easy. You know, the ones where both partners overcome some kind of obstacle to finally realize their need for the other, they confess their undying love then live happily ever after.
I loved this idea growing up, because it just seemed so natural. It seemed like such a stark difference from the real-world relationships that were falling apart all around me. I realized that my idolization of relationships in the movies led me to develop some unrealistic expectations about relationships in my own definition of what a healthy relationship looks like.
Here are some of the biggest expectations in a relationship that may prevent you from experiencing fulfillment with your partner:
Unrealistic Relationship Expectation #1: "I have to be perfect."  
Have you ever felt that you can't let your partner see your faults or weaknesses?
As a couples therapist, I work with many couples who feel this pressure to be perfect for their partner, oftentimes stating their fear that sharing their weaknesses will somehow diminish the quality of their relationship.
These feelings of insecurity often leads to one or both partners tip-toeing around each other, neglecting to share their needs or fears, forfeiting the opportunity to experience a true, genuine connection with each other.
The myth of perfection is detrimental because it assumes that humans are faultless beings. Which we are not. Furthermore, perfectionism results in unsatisfactory relationships because there is a lack of depth and meaning when you are only sharing what you believe to be the best parts of you. In fact, vulnerability connects. 
A partnership is about giving each other the benefit of the doubt, it's about sharing life together.  To share life with another person is to offer them your whole heart with the hope that you are both able and willing to accept and love each other fully — accepting the good with the bad.
When this kind of intimacy happens, it creates a true partnership, a bond full of depth and meaning with a person who you feel safe to rely on, through both the difficulties of life and the joys.
Tip: Try making a list of your top three insecurities and sharing them with your partner, while allowing space to validate each other's vulnerabilities.
Unrealistic Relationship Expectation #2: "This relationship is about meeting MY needs."
Living in an individualistic society, we can often place more emphasis on what I can get out of a relationship, or where our partner is failing to meet my needs.  
What I so often see as a marriage counselor and couples therapist is that both partners have needs. It is important for partners to understand how to meet each other's needs in a way that provides safety and security in the relationship. I also believe that we can be so focused on what OUR needs are, that we fail to see what our partners are needing from us and wind up neglecting them.
Partnership requires togetherness. Togetherness requires the courage to see beyond yourself into another person's world. Consider your partner's perspective, what they need, and how you can fulfill them. Doing this can create a community dynamic in your relationship, where you know that you and your partner are looking out for one another, that you're not in this alone.
Tip: Try spending a day focusing on filling your partner's "love tank" by doing what makes them feel most loved without expecting anything in return. 
Unrealistic Expectation #3: "You should be my everything."
In my role as a marriage counselor and couples therapist, I've noticed this narrative increasing in the couples I've seen: a relationship expectation that their partner needs to be their everything.
This unrealistic expectation often leads to someone feeling lonely and hurt when their partner is unable to meet their every need. This mindset also puts an intense pressure on both partners to become something that is often unattainable.
I believe that, much like the African proverb, "It takes a village to raise a child," it takes a community to keep a strong partnership. Having more people in your life besides just your partner, and a shared community where both partners' feel safe and supported by a number of people, helps to lessen the pressure that you both have to be everything.  Having a community creates an environment for your partnership to flourish as you realize that it does not have to be just the two of you against the world.
Tip: Try spending time with friends both as a couple and individually to build up your community. When you're unable to meet with your community in-person, here are some tips for social distancing relationships: Building CommUNITY During Social Distancing and Self Quarantine.
Have you had some expectations in a relationship, like the ones I talk about here, that have gotten in your way of having the kind of happy relationship you want? I hope that this article helped shed some light on them, and offered you some tips for how to break free of some unrealistic relationship expectations.
If I can do anything else to support you in creating a great relationship, you know where to find me!
Warmly,
Real Help For Your Relationship
Lots of couples go through challenging times, but the ones who turn "rough-patches" into "growth moments" can come out the other side stronger and happier than ever before.
Working with an expert couples counselor can help you create understanding, empathy and open communication that felt impossible before.
Start your journey of growth together by scheduling a free consultation.