Therapy or Coaching Quiz Results
Therapy and Coaching: Two Approaches to Growth and Positive Change
Whether therapy or coaching is right for you depends on where you are, what you want, and what you need. Your answers to the quiz gave you insight into your truth. Here's what your answers mean, and why.
Answered mostly "true" on questions 1-8? It's Time For Coaching
Why? Because you're ready to make changes. Here's more insight into why your "True" answers means you'd probably do great with Life Coaching:
Q1. "I know what I should be doing, and often feel frustrated when I can't make myself do the things I know I should do."
True: You have the answers within you. You just need support in actualizing your full potential. Coaching can help you channel your frustration into motivation, and ultimately life-changing action. Having the accountability of a coach may help you maintain your motivation, and follow through.
Q2. "I know I want more out of my life, but struggle to find clarity, create specific goals, or take action."
True: The first step of successful coaching is helping you get clarity about who you are, and what kind of life you want to create. Expert coaches use a variety of tools and assessments to help you get insight into yourself,  your values,  and your strengths. Once you have a powerful vision for your life, the path to attaining it often becomes clear.
Q3. "I believe that the most successful people invest in education, and get support and guidance from experts."
True: You've avoided the limiting "go it alone" mindset that holds so many people back from achieving their full potential. You understand the value of learning from others, and surrounding yourself with people who lift you up. You believe in education, and probably have a trainer, financial planner, attorney, and maybe even a great hairstylist to keep you on track in other parts of your life. It feels natural to connect with a life coach to help you make improvements in your life, your career and your relationships.
Q4. "When I think about my big goals, sometimes I feel overwhelmed and I don't know where to start."
True. Big changes can feel overwhelming when you legitimately don't know where to start. Coaching is a collaborative process of strategic solution-finding that helps you see options you never knew you had, and break huge "mountains" down into manageable steps. Coaching can help you cut through the "analysis paralysis" and start taking action.
Q5. "It's easier for me to keep my commitments to other people than it is to keep them to myself."
True. One of the biggest benefits of coaching is accountability. Having assignments, deadlines, and someone who cares about whether you follow through can help energize you to do the things you might not do otherwise. Making commitments to your coach will help you follow through, and get things done.
Q6. "I like having homework assignments, and a step by step plan of action."
True: If you like having a road map to success, you're going to love coaching. Whether you're looking to make changes in your career, your relationship, or within yourself, coaching can give you direct, useful skills and strategies that will change your life. Knowing what you need to do next helps you feel in control (in a good way!) and being able to track goals lets you know you're making progress.
Q7. "My life isn't horrible, but if I could make some specific changes in my life I think I'd feel happier and more satisfied."
True: You're already a competent, successful person with lots of things going for you… but you don't just want a good life. You want an amazing one.  Making positive changes in some specific areas will help you build a life that's more in line with your passion, your values, and your vision. Coaching can help you make changes. In addition to private coaching, we offer structured coaching programs to help you improve your relationship, heal your broken heart, find "the one", and create a life that's in-line with your highest and best self.
Q8. "I'm a proactive, resourceful person, and I believe that the quality of my life is worth investing in."
True:  People who do well in coaching are the ones who have confidence and energy to take positive action in their lives. If you have an "investor" mindset, you're already doing things to take care of yourself. You have a strong, solid foundation that coaching can build upon.  You're used to taking action and facing challenges head on. Coaching will provide you with direction, support, accountability and tools to continue on your journey of personal growth and self actualization.
Answered mostly "true" on questions 9-17? It may be time for therapy.
Why? Because your answers to these questions suggest that your path forward is one of healing and growth. Therapy will provide you with compassionate support that will help you understand yourself better, and strengthen yourself so that you can take positive action in the future.
Q9. People tell my I'm "my own worst enemy." When things are going really well for me,  I often sabotage myself… and I don't know why.
True: You may have subconscious thoughts and feelings that are more powerful in your life than your good intentions. You can't change what you aren't conscious of. Effective therapy (and the skills we teach in our online Happiness Class) can help you develop insight and self awareness into yourself so that you can break old patterns and stop sabotaging yourself.
Q10. "I feel so hopeless and helpless that even thinking about making major changes in my life makes me feel like staying in bed all day."
True: Persistent feelings of hopelessness, helplessness and exhaustion can be signs of depression. If you're feeling really low, you may need to restore your strength and confidence through therapy before you can start busting out an action plan. The good news is that cognitive behavioral therapy (the kind of evidence based therapy we practice at Growing Self) is extremely effective in resolving these feelings, and making changes will seem much more manageable once you've healed.
Q11. "I frequently worry about bad things that could happen to the point where I can't sleep at night, I avoid certain situations, or often feel paralyzed when it comes to making decisions."
True: Everyone feels anxious sometimes. But persistent feelings of anxiety that interfere with your life often need to be treated with therapy before you can make larger changes in your life. Anxiety is the experience of being preoccupied with potentially harmful or negative things that could happen. This creates a stress response in your body that makes you feel tense, irritable, and may cause problems with sleeping, eating, and your memory.
Effective therapy can help you learn how to find peace in the present, and more in control of your life.
Q12. "I'm very critical of myself and / or other people: beating myself up constantly, or berating others to the point where it has damaged my relationships."
True: Having old, unhelpful core beliefs and judgments about yourself and other people is a sign that you have out-dated rules, "shoulds and musts" and possibly unrealistic expectations. Having time and space to explore your beliefs and discard the outdated ones will help you release negativity and have better relationships with yourself and others.
Q13. "I carry deep feelings of shame and self doubt that make it hard for me to believe that I have the power to make positive changes in my life."
True: Believing in yourself and feeling empowered is often a prerequisite to making bigger changes in life. Compassionate, supportive therapy can help you work through shame, restore your trust in yourself, and rebuild your confidence and self esteem. Using good interpersonal, experiential, or cognitive behavioral therapy can help you get a handle on the self-defeating thoughts that might be holding you back.
Q14. "I've been traumatized by some past experiences, and I feel that unresolved issues from the past are impacting my functioning in the present."
True: Living through difficult, traumatic life experiences can (understandably) change the way we think, feel, and behave. Jumpiness, nightmares, irritability, relationship problems and substance abuse problems are all associated with having lived through traumatic life experiences.
The good news is that there are extremely effective forms of therapy for this. With the right help, you can put the past behind you and move confidently into a new future.
We have a number of people on our team including Ari Kipnis, MSW, LCSW and Gardner-Wood, MSW, LSW, with lots of experience in trauma therapy. You might consider scheduling a free consultation with one of them to see whether they can help.
Q15. "I can't afford professional help of any kind unless I use my insurance."
True: To use your insurance benefits, you need to meet criteria for a recognized mental health condition and engage in traditional psychotherapy for the purpose of resolving your symptoms. This also means that you need to work with a traditionally trained mental health practitioner who is licensed in your state of residence — NOT a life coach.
Another option you might consider is one of our online classes. We have put the same skills and strategies we teach our in-person clients into effective, affordable classes. Starting here is a great solution for many people who cannot afford help otherwise.
While an online class is not a substitue for getting professional help for serious issues, learning core skills and how to help yourself is part of your healing process no matter who you see. Our classes simply make this work more attainable for everyone.
Q16. "I often feel so bad emotionally (sad, angry, anxious) that it interferes with my life."
True. Feeling stuck in heavy, difficult emotions can make it very difficult to move forward. When you're sad, despondent, angry, and anxious, you don't feel strong enough to take big risks, and try to change your life.
Before you climb that mountain you need to heal and feel stronger. Effective, compassionate, evidence based therapy can help you start feeling like yourself again. Then you can climb that mountain.
Q17. "I feel like I'm out of control — I'm doing things that are causing big problems for me, but I can't seem to stop."
True: One of the hardest things is helplessly watching yourself engage in behaviors that are creating problems for you, and feeling like you can't stop yourself. When you feel emotionally reactive, or are engaging in negative behaviors, you can feel out of control.
Enlisting the support of a competent mental health professional can help you understand what's going on underneath the surface. Furthermore, effective evidence based therapy can give you new tools and ways of thinking, feeling and behaving so that you feel more powerful and confident in the future.
You're Already Moving Forward.
Here's the good news: when you've been feeling dissatisfied with your life it makes you feel motivated to start making changes. And that's a good thing.
I tell people this all the time, and I'll tell you too: The personal growth process is often launched from a place of pain. I wish it were different, but it's true. No one has the courage to make big changes, or try something new (like reaching out for help) unless they are motivated.
No matter where you are starting from, I'm glad you're here today. We can help you. Everyone on our team is trained as both a therapist and a coach, so if you schedule a free consultation you can talk about what's been going on and what you're looking for. They can steer you in the right direction.
Alternatively, if you are concerned about the expense of private coaching or counseling (understandably) you might starting with one of our effective classes. They give you the private therapy or coaching experience but at a fraction of the cost, and give you immediate guidance and help to make changes in the way you think, feel, and behave.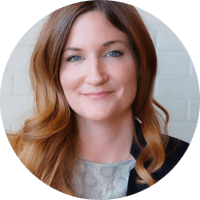 I sincerely hope that taking this quiz and reviewing the answers with me has helped you get clarity on what you're looking for, and which approach is best for you.
Don't ever hesitate to reach out to us if you have questions, or would like personal support on your journey of growth and change. — Dr Lisa Marie Bobby, www.growingself.com
Get The Tools You Need To Change Your Life
Our powerful Happiness Class shows you how to transform your life from the inside out. Dr. Bobby will show you exactly how to get in control of your mind, body, emotions and life through fourteen info-packed online "sessions." You have the motivation: We have the tools.

Would You Like to Talk?
Help Yourself to a Free Consultation Session
Choose Your Favorite Location, Provider, & Time From Our Online Calendars.