How to Deal When Your Ex Moves On…
Markie's mission is to help you create authentic happiness and satisfaction in your life. She supports you to create deeper connection with others, as well as actualize your life purpose. Click here to learn more about Markie.
Has Your Ex Started a New Relationship?
We have all been there… witnessing our Ex moving on without us. As both a
therapist and life coach
who has walked with many people through the
breakup recovery process
, as well as a fellow human, I know that if you're in the early stages of getting over a breakup or recovering after divorce, can feel like a flaming knife is stabbing you in the gut to see your Ex with someone else. One sure-fire way to suppress your appetite would be to take a look at your Ex's Instagram a few weeks after breaking up.
So how are you supposed to deal, when your Ex moves on?
Breakup Recovery: Understanding The Power of Attachment
First, start by understanding what's really going on. When you're in terrible pain after a breakup, it's because you are grieving the loss of an attachment. A romantic attachment is when you feel a sense of safety, security, and closeness to another person. It's "the feeling" that most people are looking for in a loving relationship. When you break an attachment, it's common to lose your sense of security, and feelings of loneliness and longing can set in. Breakup expert Dr. Lisa Marie Bobby does a great job of explaining how working through a break-up is like letting go of an addiction – that's how powerful our desires to feel love can be.
So considering what's psychologically going on – take your experiences of sadness and longing seriously. Ask yourself: "What am I doing to stop this feeling from continuing to happen?" And, "What am I doing to make sure this feeling doesn't return again?" Healing after a breakup is an active process. Time alone does not heal.
Here are some strategies to help you move forward after a breakup:
Stop Stalking Your Ex On Social Media
One simple solution to move away from the feelings of insecurity that inevitably arise when you know that your Ex has moved on is to stop having contact with this person. Chances are you do not HAVE to follow this person on social media. And if you don't, you should halt any communication (and or "social media monitoring") with your Ex as soon as possible. If that seems hard – take an approached borrowed from the recovery world: Take it day by day. Don't make any long-standing commitments to NEVER talk to this person again, but rather make the choice to not talk to them today. Tomorrow you will have the same choice and it's okay to wait until then to make a decision.
It's important to remember that your choices impact your feelings and your healing process. Take time to consider what behaviors would be the most effective for getting you to commit to ending the attachment (aka, "quitting your addiction.") For example, clicking on your Ex's Instagram page and reading all the comments is a cognitive choice you make. You have options. You can either choose to look at the photo with the awareness that you will continually feel bad. Or, you can choose to put your phone down and do something more positive.
Asking yourself to stop what you're doing and put the phone down can be hard, even when it makes you feel awful. Romantic attachments are meant to pull us back. It's often more compelling to indulge in our desire "to know" even if it leads to pain. But you have the strength to make singular choices. Every time you have the opportunity to connect with that person – treat it as though that is the only choice you have to make. You don't have to decide if you are going to talk to this person 5 years from now. All you have to do is decide what you want to do in this moment. I hope that you choose to prioritize your happiness and emotional well-being.
What to Do When You Have to See Your Ex
Here's a tricky situation: let's say you already stopped contacting this person and unfollowed them on social media but you work together or maybe you live in the same building as your Ex. That makes things a little bit more complicated. Sometimes you're going to have to live with this other person in your life and see them when they fall in love again. So I'll give you some steps to follow to help you cope with this especially triggering situation:
Do a Personal Inventory
On a scale of 0 to 10 of how affected are you when you see this person, "0" meaning that you don't think twice about your past relationship when you see this person to "10" meaning that you're about to burst into tears every time you're reminded of this person. If your number is higher than you'd like it to be, we must first work on mindfulness.
Mindfulness: A Core Skill For Breakup Recovery
I describe mindfulness as the practice of observing without judgment. Mindfulness is crucial to your breakup healing process because you can feel so disjointed, confused and boxed in during a break up that you feel like you'll never escape the grief. Mindfulness helps to regulate your emotions when you get triggered so you can listen to your rational thoughts. (And listening to your rational thoughts is key to your well-being, when you're recovering after a breakup).
If you'd like practice in mindfulness – try this grounding exercise below…
Take a deep breath and then breathe it all out.
The next breath you take, breathe in for four seconds and then breathe out for eight seconds.
Do this 10 times.
As you breathe, allow thoughts to come in and out of your mind and practice observing them without giving them meaning or power. Sometimes people can see their thoughts floating past them like leaves in a river. Practice externalizing your thoughts so that you can find a sense of peace with them.
If you already have a mindfulness practice, I encourage you to continue working towards acceptance of the present moment in your work. [Check out: Mindfulness For People Who Hate to Meditate]
Using Empowering Mantras to Heal After a Breakup
Once you feel a stronger sense of stability by grounding yourself in mindfulness, the next step is to create a helpful mantra (or three). A "mantra" is a saying that you repeat to help you with concentration on intentions. Mantras are different than grounding exercises in mindfulness. Mantras allow you to quickly focus your concentration on something else when you are triggered. You can use mantras to redirect yourself when you find yourself thinking about your Ex and their new relationship or if (God forbid) you actually see your Ex with someone new.
For example, say I'm in the grocery store and I see my Ex with a new partner. My mind may want to go directly into a panic, but as soon as I am aware this is where my brain is going (because of my mindfulness skills!) – I can then pause and say my mantra, "I made the right decision," or "This is for the best." Saying this to myself as much as I need to can change my perspective on the situation. My mind and emotions are no longer completely out of control. Instead, I have a plan, and a saying that helps me remind myself that I have control of myself and my thoughts right now.
Some Examples of Mantras For Break-Up Recovery:
I'm allowed to be happy
I live for the present, not in the past
I can and will move on
You Have The Power to Control Your Thoughts, Your Feelings, and Your Behaviors
Here's an empowering new idea: You can choose to allow yourself the freedom of only focusing on what you want for your life right in this moment. If you have intrusive, painful thoughts about your Ex, you can mindfully let them go, without judgment. You can remind yourself of what you want, instead of what you don't want through your mantras. And you can choose behaviors that support your happiness and your healing. When you are focusing on what you need, whatever your Ex is doing or not doing is irrelevant.
When you prioritize yourself, take charge of your inner experience, and intentionally create positive new experiences for yourself you can create a collection of healthy, affirming moments that you can be proud of. Lives are built of moments. When you choose your moments, you are once again back in control of your life.
I hope these ideas help you move forward, after a breakup.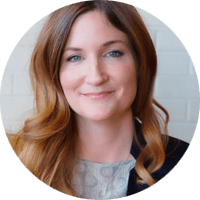 Lisa Marie Bobby, PhD, LMFT, BCC
"Hi, I'm Dr. Lisa Marie Bobby. For over a decade, I've been helping people all over the world create Love, Happiness and Success in their lives through positive, compassionate and effective Marriage Counseling, Therapy and Life Coaching. I'm so pleased to be able to help you, too. There is help for you here, and I'm glad you've found us.
This website is devoted to your wellbeing, and offers loads of free information and actionable advice that you can start using today to create positive change in your life. Browse around to meet our experts, get free advice on our blog, listen to a podcast, or take our "How Healthy is Your Relationship" quiz. Or, if the time is right, you can schedule a free consultation with any of us to talk about your situation -- and, most importantly -- your hopes for your future." -- Dr. Lisa Marie Bobby
We Are Personal Growth Experts
"Hello, I'm Hunter Tolman and I'm excited to partner with you in your journey towards a happier and more fulfilling life.
My passion is helping people just like you reach their highest potential both individually, and in their most important relationships. 
Whether we work together in couples counseling, family therapy, individual therapy, or life coaching, my focus will be understanding your deepest desires for your marriage, your family, and yourself so that I can help you create your most gratifying life. Our work can help you heal, gain understanding and compassion for yourself and others, and live with intention."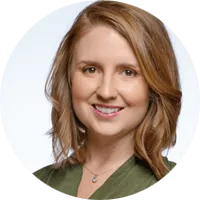 "Hi, I'm Amanda. I can help you understand yourself more deeply so that you can become empowered to make positive changes in yourself, and your relationships.
I became a therapist, life coach and marriage counselor after a career as an educator, and I believe I still have the heart of a teacher. My approach emphasizes learning and practicing new skills, so that you're not just talking about change — you're living it.
I'm available to meet with you for therapy, marriage counseling and coaching in Denver, Broomfield, and also online."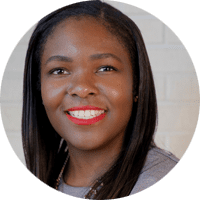 Anastacia S., M.A., LPC, MFTC
"Hi, I'm Anastacia. I'm a Couples Counselor, Colorado-Licensed Therapist, and Life Coach with years of experience in helping people heal and grow. My approach is holistic, and helps you connect your mind, body and spirit. My compassionate, non-judgmental way of being will help you feel understood, and safe enough to talk about the most vulnerable things.
Whether you're struggling with hard feelings, coping with a breakup, or facing a big life transition, I can help you move confidently and authentically forward into a joyful and satisfying new future. I'm available to meet with you in our Denver Colorado office and our Denver Tech Center office,  as well as through online video."
"Hi, I'm Lisa Jordan, M.A., LPC.  I have an affirming, compassionate approach to helping people not just get through hard times but grow from them. Working with me can give you clarity about the past and a new understanding of yourself in the present, so that you can build a bright future.
I use a blend of thoughtful, insightful counseling and strategic, solution-focused coaching to get you unstuck and moving forward again. I am licensed as a therapist in Illinois, and available to meet with you online."
"I'm Silas, a therapist, life coach and couples counselor with Growing Self. I've had my therapy and coaching clients share that my down-to-earth style and sense of humor help them feel comfortable, and like they can talk about anything with me.
If we work together, I'll help you understand yourself more deeply so that you can heal, grow, and make positive changes. I'm available to meet with you for therapy in Broomfield, Colorado and for online life coaching.
"Hey there! I'm Georgi. I specialize in marriage counseling, premarital counseling and therapy. I have a very warm, gentle approach that helps you feel safe, comfortable and understood. I can help you heal and growth through compassionate, evidence based therapy that helps you cultivate self-esteem and feel good about yourself.
I am available to meet with you for therapy or marriage counseling in Bentonville, Arkansas. If you are a resident of Arkansas, I'm able to meet with you for online therapy or online marriage counseling."
"I'm Tomauro Veasley, and I'm a therapist, couples counselor and certified life coach who is all about helping you feel good again. I have a positive, action oriented style that emphasizes helping you make real-world changes to get better results in yourself, your life and your relationships. 
I am available for online therapy if you live in Tennessee, but I work with people across the US and internationally as a life coach online."