Sorry's Not Good Enough: How To Repair Trust in Your Relationship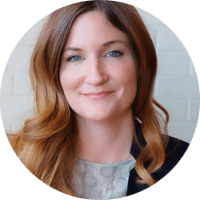 Trust: It's the glue of secure attachment that holds a marriage together. If it's broken, everything changes. How to you repair trust in your relationship once it's been damaged?
If you've been through an experience that has seriously harmed your trust, like infidelity or lying… Sorry just isn't good enough. Dismissing fears as being "in the past" only makes it worse. Rushing back into trust, or demanding to be trusted again only creates more conflict. What to do?
Many couples, in the aftermath of infidelity or betrayal, only argue and blame. While they may both desperately want the relationship to work, they may both be doing things that make it nearly impossible for trust to be healed, like minimizing the damage, getting defensive, or assuming that the person who's been wronged should "get over it."
All of these imply that there may be a genuine lack of awareness about how trust is repaired. What you don't understand, you can't fix.
How do you repair trust in your relationship? That's the question we're tackling today on the Love, Happiness and Success Podcast.
Listen, and you'll learn what trust really is, and genuinely understand the process of healing. You'll also learn the worst mistake you can make if you're trying to repair the trust in your marriage. I'll also teach you the five action-steps you must take to mend trust for real.
Your Relationship Questions, Answered.
Today, we're answering your relationship questions in order to give you some direction, and real help for your relationship. Here are some of the relationship questions I'm answering today:
Ms M asks, "How do I know whether my relationship is worth saving, or if I should let this go and move on?"
Lisa asks: "Should I stay friends with my Ex?"
We discussed the pros and cons of staying friends with your Ex, and how to decide whether or not you should. We also talked about how to cut the cord with your Ex, if the time is right. A resource shared was, "Exaholics: Breaking Your Addiction to an Ex Love"
Mr. T asks: "I'm shutting down with my partner. How do I stop?"
Ms. K asks: "I'm afraid that my boyfriend is emotionally unavailable due to his own issues. What do I do?"
We talked about the realities of having a partner with unaddressed emotional issues, and who is not interested in working on themselves. We discussed her points of power, and her opportunities for changing the situation, as well as how to move forward with a partner who is unwilling. Resources mentioned included, What to Do When Your Partner Has a Problem.
Do you have relationship advice for these questioners or personal experiences that you can relate? Perhaps you have your own relationship questions, self-improvement questions, breakup questions, or career questions for an upcoming episode of The Love, Happiness and Success Podcast? If so, please leave them in the comments!
All the best,
Listen & Subscribe to the Podcast
Enjoy the Podcast?
Please rate and review the Love, Happiness & Success Podcast.