Commitment: The Key to Long-Lasting Relationships
Choosing to Grow Together
What do you think of when you hear the word "commitment?"  On a small scale, I often think of "obligations" that I would prefer to be free from, such as being committed to going to a social gathering when I'd prefer to be at home watching Schitt's Creek on Netflix or my "commitment" to being fiscally responsible despite my firm belief in retail therapy. 
What about commitment in terms of a relationship? Currently, we live in a culture where commitment isn't always valued. For example, we get many messages that if something or someone does not bring you happiness, you should discard it or find someone else who makes you feel [fill in the blank]. 
Sometimes we buy into the notion that the grass is greener on the other side and we shouldn't waste time being unhappy. If we buy into these messages, we can start to view commitment as something that we only do when we feel like it. 
Commitment is Not a Feeling: It's a Choice
And honestly, it's much easier to feel like being committed in the beginning of a relationship when things are fun, new, easy, and exciting. It's much harder to be committed to someone when the monotony of everyday life (and stress) sets in, or when the reality of being in the relationship is different from what you expected. So what do you do when the new relationship bliss has long worn off and you're left wondering if maybe you're just not as "compatible" as you once thought? 
Commitment is a major key to long-lasting relationships. Why is that? Because commitment is a choice. It's a conscious decision to choose your partner even on the days when they've disappointed you, hurt your feelings, or when you feel that initial "spark" has gone away. Commitment is the choice to love your partner despite their annoying habits, their flaws, and their mistakes. 
How to Strengthen Your Commitment To Your Relationship
You can strengthen the commitment in your relationship by practicing a few key skills:
Trust
Trust is the foundation that is needed for commitment because it allows you to feel physically and emotionally safe in your partnership. With trust often comes loyalty, friendship, and a mutual respect, and an acceptance of one another that allows for the ability to extend the "benefit of the doubt" to your partner when they disappoint you.
Forgiveness
This can be difficult when you feel your needs or wants have gone unmet by your partner, which can easily lend itself to a feeling of resentment. While communicating with your partner about those unmet needs is necessary, choosing to let go of the resentment and the hurt feelings that linger after you have resolved the issue is a continuous process. Choosing commitment means choosing to let go of past hurts without holding your partner's mistakes against them.
Turning Towards Your Partner
This means choosing to be emotionally available to your partner by choosing vulnerability and connection instead of pulling away. Part of turning towards your partner is choosing to be present in the small, everyday moments that you share with your partner. For example, say you and your partner just sat down for your usual Friday night Netflix binge (can you tell what I do in my spare time?) and you hear them let out a sigh. Turning towards your partner would be pausing and asking your partner if they're ok. While such a moment may seem insignificant, taking advantage of the small opportunities for connection enhances your relationship. This also helps to build trust, which is essential to commitment.
In a healthy partnership, commitment is a necessary choice. Relationships naturally go through ebbs and flows, and going through the ebbs can really make the choice to continue to commit to your partner difficult. However, committing to your partner in the "ebbs" allows you to experience the fullness of your relationship.
Warmly,
Anastacia Sams, M.A., LMFT-C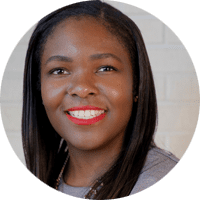 Anastacia Sams, M.A., LMFT-C helps you create your very best life. She has a warm, compassionate, and gentle yet highly effective approach to personal growth work. She specializes in helping couples create healthy, happy partnerships, and assisting individuals to heal from past hurts in order to create fulfillment and joy.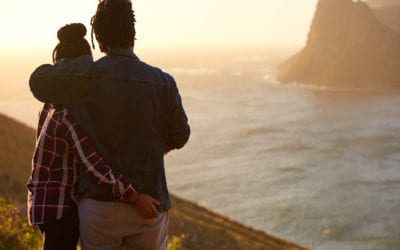 Don't let false beliefs about what a relationship "should be" create disappointment and disconnection between you. Here are the top three unrealistic relationship expectations that will mess you up every time (and how to avoid them).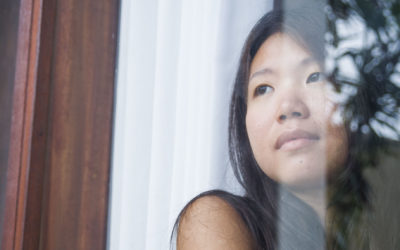 Are you struggling with grief? Maybe from a broken heart, the loss of a loved one, or even the too soon ending of a chapter in your life? Therapist and Life Coach Anastacia Sams, M.A., LMFT-C shares strategies for dealing with and working through grief. Read now…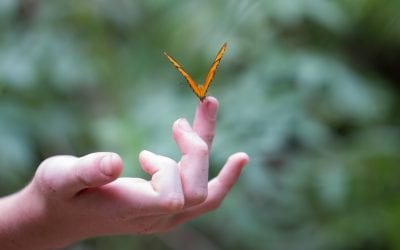 Get the courage to open yourself up…. to love, acceptance, and connection.