Life Coaching Questions
How Does Life Coaching Work?
How Does Life Coaching Work?
Life Coaching with an expert life coach is a structured process of figuring out who you are and what you want, what obstacles have been holding you back, learning what to do to overcome them, taking positive action, and them maintaining your gains over the long haul. Here's more in-depth information about what the process looks like at Growing Self Counseling and Life Coaching…
Phase 1 of Life Coaching: Assessment
The first step in good Life Coaching is to figure out who you really are— your strengths, your personality, your values, and the vision you have for your life. When we're clear about what you want and have specific goals in mind, we can move on to understanding what you need to create lasting change.
Phase 2 of Life Coaching: Uncovering Obstacles
This is the deep part of coaching, where we look at the obstacles that have been holding you back from making the changes you desire. These can be inner obstacles, like unhelpful core beliefs or ineffective strategies. Sometimes there are obstacles outside yourself that need to be dealt with before you can move forward.
Phase 3 of Life Coaching: Planning
When you understand who you are, where you want to go, and the obstacles in your way, you can make a plan of action. This plan usually involves learning new strategies to deal with obstacles– both inner and outer. When you learn how to do things differently, you get better results.
Phase 4 of Life Coaching: Action and Accountability
By the time we get to the action phase, you'll know exactly what to do. In every coaching session you will get a new strategic "assignment" to carry out, and take the action that will move you forward. Your coach is your accountability partner, keeping you motivated… until you learn how to keep yourself motivated.
Phase 5 of Life Coaching: Integration
You become your own coach. You apply everything that you've learned from our work to your new goals, and independently continue on your upward spiral of success.
The Time is Right.
Motivation opens and shuts like a door. It's open right now. As a result of your thinking, "What I'm doing now isn't working. Something has to change." It already has— you are already taking action, and trying something different. You're googling around for life-coaches, and you found us. If you seize this opportunity and get connected with us before it closes again, your forward momentum can continue.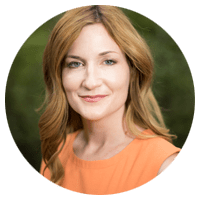 Schedule a Free Consultation

Take Advantage of Our Free Resources
The Love, Happiness & Success Podcast

Schedule a Free Consultation
Just knowing that you were going to ask me about my homework made me do it. I did things with you that I couldn't do on my own. Former Client
Have More Questions About Life Coaching? Let's Talk.
Schedule your free consultation session, and have them answered in person. If you're in the Denver area you can meet with us at our Cherry Creek or Westminster offices. If you're elsewhere in Colorado (or the world) we can meet for coaching through online video-conferencing (Skype, FaceTime or Google Hangouts).
Help yourself to the best day and time using our online calendars below, or call the office — 720-370-1800 —for personal assistance in scheduling. We answer 24/7.
Love, Happiness & Success Advice
From Dr. Lisa Marie Bobby's Blog and Podcast
Travel can be more than about getting a change of scenery. When you travel intentionally, it becomes a powerful vehicle for personal growth, self-discovery, and soul expansion. Get tips for intentional travel on this edition of the Love, Happiness and Success Podcast.
We're Effective
All our coaches have Master's Degrees or Doctorates in addition to coach training.
We use effective, evidence based techniques that get you results
We'll help you create actionable plans that move you forward.
We're Easy
Free consultations
Evening and Weekend appointments
Convenient locations in Denver, Broomfield, and Greenwood Village (DTC), & Fort Collins Colorado as well as San Francisco, California, Georgetown and Houston Texas, and Bentonville, Arkansas.
Meet across the US and Internationally through online video