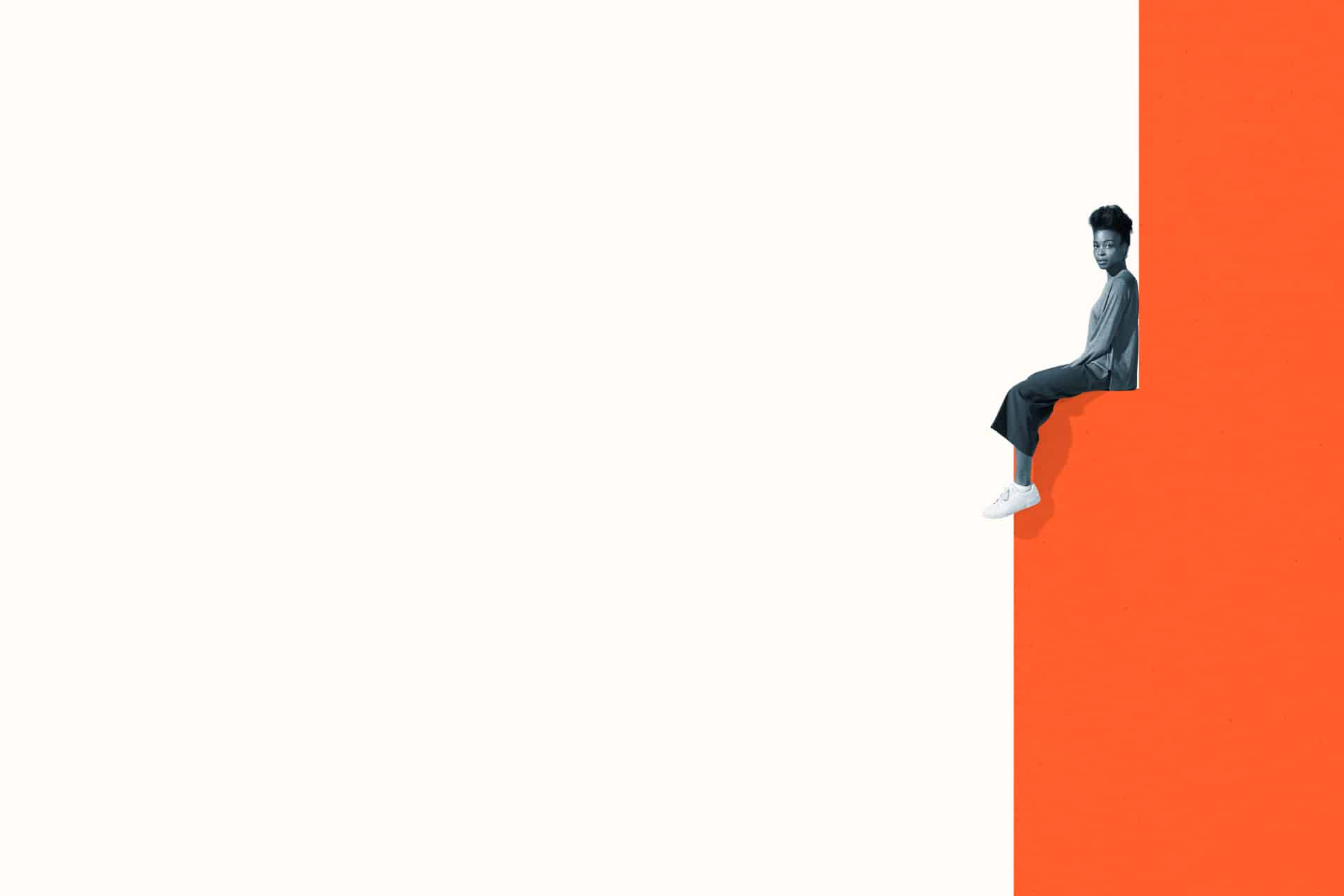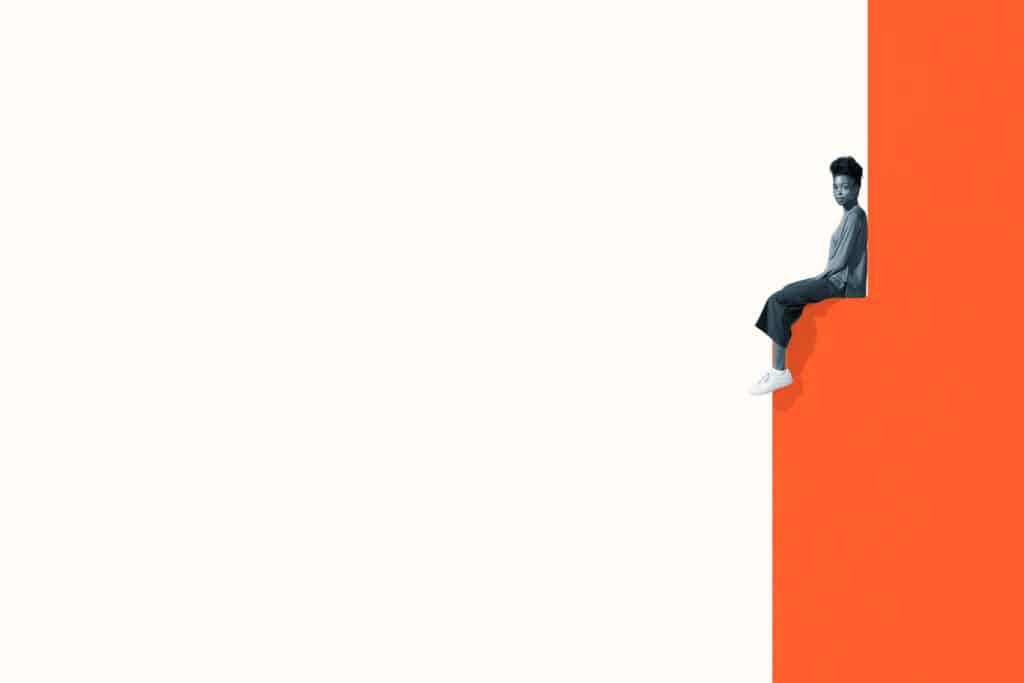 Questions About Life Coaching:
Coaching Goals
If you're looking to hire a life coach, you likely have some important coaching goals you're eager to accomplish. If so, you're on the right track. Working with an effective life coach can be a transformative personal growth experience, helping you get clear about the life you really want for yourself and the changes you need to make in order to create it. 
From having healthy relationships, to growing as a person, to career development, to discovering what makes you happy, to finding true love, there are as many coaching goals as there are people who want more for themselves. Lucky for them, coaching with an online life coach or Denver life coach can be an effective, satisfying path to finding balance, and building a better life, potentially even more so than traditional talk therapy.
At Growing Self, our evidence-based approach to coaching focuses on three major life areas: Love, Happiness, and Success. I hope this article gives you some ideas about the types of goals you can pursue with your coach, as well as a few that would be better handled through more traditional therapy.
Coaching Goals: Love
Whether single or attached, people often enter coaching with the goal of building the love life they want for themselves. 
Relationship Coaching
Couples may seek out relationship coaching to strengthen their security, improve communication, and deepen their bond. Sometimes this work will center on improving emotional intelligence, a crucial factor in the quality of any relationship, whether professional, platonic, or romantic. Emotional intelligence training can help you understand your feelings and be sensitive to those of your partner, creating a healthier pattern of relating to one another. 
Relationship coaching is often the fastest and most direct route for helping couples achieve real and lasting positive change in their relationships. Relationship coaching has many similarities to evidence-based marriage counseling and couples therapy, but there are some important differences too. Learn more about Relationship Coaching vs Couples Therapy, if you're interested.
Healthy Relationships
Individuals may also seek relationship coaching on their own in order to improve their own way of thinking, feeling, and behaving in relationships. A good relationship coach can help you increase self esteem, get more comfortable with vulnerability, learn how to communicate and validate the people who are important to you.
Through working on yourself, you can improve your experience of empathy and connection in existing relationships, or to learn how to feel more confident about developing fulfilling new connections. In addition to emotional intelligence training, these sessions may be aimed at creating healthy boundaries, learning how to be appropriately assertive, and even stop people pleasing — all factors that make a big difference in both romantic relationships and friendships. 
Dating Coaching
Single people may also seek out an online dating coach with the goal of finding a healthy, satisfying long-term relationship. In addition to developing communication skills, healthy boundaries, and emotional intelligence, an online dating coach or Denver dating coach can help you examine your relationship history and how you've shown up with past partners to understand what's working for you and what's not. 
By developing your understanding of yourself, what you want, and the obstacles and opportunities between you and your desired outcome, the best dating coaches can help you figure out exactly what to do in order to find love that lasts.
Breakup Recovery Coaching
Finally, people often seek out breakup coaching or divorce coaching to heal from a broken heart. Opting for coaching over therapy in these scenarios can be an excellent choice; people who enter traditional talk therapy following a breakup or divorce will often be misdiagnosed with a mental health issue, like depression or codependence, when in reality they're having a perfectly normal reaction to a seismic rupture in attachment. 
Rather than offering an actionable path forward, therapy may focus on the client's family history (their parents' divorce, perhaps) or the "attachment injuries" making it difficult for them to let go of the relationship. In reality, letting go of someone you love is always difficult. Pathologizing heartache can leave people feeling like there's something fundamentally wrong with them, at a time when their self-esteem is already in the gutter. 
Instead, coaching for breakup and divorce recovery follows a growth model, from the perspective that grief is a normal, expected reaction to the loss of an important relationship, and part of our very biology. A coach can help you manage the process of detachment so that you can let go of your ex and move forward in a healthy way. You can repair your self esteem after a breakup, learn to love yourself, and create a happy new life for yourself.
When to Choose Therapy Instead
There are some relationship scenarios that coaching is not appropriate for: working on any relationship issues that involve abuse, or mental health conditions. For example, if your partner is violent toward you, gaslighting you, or abuses you verbally, sexually, or emotionally, a life coach will not be able to help. Instead, contact a counselor or a domestic violence organization in your area.
Additionally, if your relationships are being impacted by the presence of a mental health issue, or if you've suffered through traumatizing experiences in relationships in the past, Denver therapy or online therapy may be a better choice for you than coaching. Evidence-based therapy can help you heal, as well as grow. Then, you'll be in a strong place to continue moving forward, and actively create healthy relationships in the future.
Learn more about the differences between counseling and coaching, and whether to look for a life coach vs therapist.
Let's Talk.
Schedule a Free Consultation Today.
Coaching Goals: Happiness
Authentic happiness can sometimes seem elusive, but truly happy people know the secret: You make it happen. Happiness is not circumstantial. It's grown. Like a fulfilling career, a happy life is something that's designed intentionally, not stumbled upon. One of the most important things a life coach does is work with you to design the life you want, helping you uncover what would make you genuinely happy, and how to stay motivated to go after it. 
Life Coaching For Life Transitions
People often seek out this form of coaching when they're on the cusp of a life transition:  thinking about changing careers, ending or entering relationships, or becoming a parent. When navigating tricky life transitions, it helps to remember that our goals are about more than the end results, like a new job, a healthy partnership, or starting a family. We're trying to build a happy life for ourselves, and to do that we have to understand who we are and what we value. 
Life Coaching for Holistic Life Design
"Holistic Life Design" may sound a little new age, but it's simply one of the benefits of coaching, aimed at getting to the heart of these questions and building a satisfying, well-rounded life based on what you find. Borrowing from positive psychology, this form of coaching will ask, what's really important to you? What makes you happy, and not just for a fleeting moment, but in a lasting, meaningful way? And once you know what to do, here comes the hard part: How can you keep the commitment to yourself, to create that? (Hint: Having an accountability partner, like a life coach, keeps you on track. Learn more about what a life coach does, if you're interested.)
Life Coaching For Emotional Wellbeing
Another very important (possibly more important) way that working with a life coach helps you create authentic happiness has zero to do with your life circumstances, or changing them. It's about helping you develop internal skills that help you feel calmer and happier — no matter what's going on. When you learn how to manage your thoughts, feelings, and behaviors, you are able to stay in a good space. That's the essence of emotional intelligence and cognitive behavioral therapy, and it's also a core component of effective, evidence-based coaching.
Of course, no one's happy all the time. But when you've learned how to manage your thoughts and feelings in order to create emotional health and cope with inevitable disappointment, and designed your life intentionally, with your most deeply held values in mind, you'll be able to find meaning that sustains you even through tough times. This is an excellent goal to work toward in coaching.
When to Choose Therapy Instead
As with all types of coaching, there are times when coaching will not be the right choice. When mental health issues are contributing to your feelings of dissatisfaction and unhappiness, coaching is not appropriate. Coaching is for the purpose of achieving growth and goals — it is not mental health treatment. If you have symptoms of a condition like depression or anxiety, first seek treatment from a licensed mental health professional. Once you're feeling better, then you'll be ready to achieve your coaching goals.
Let's Talk.
Schedule a Free Consultation Today.
Coaching Goals: Success
We spend a great deal of our lives working, and how you feel about the work you do can contribute as much to your life satisfaction as can the quality of your relationships, or your overall emotional wellbeing. Because our career path is so important, it makes sense to invest in making that aspect of your life as genuinely meaningful and satisfying as possible. Many people turn to Denver career counseling or online career coaching with those coaching goals in mind. 
At Growing Self, we focus on holistic career design, helping you build a career path that's one component of a rich, full life. If you want to be an astronaut, a career coach can help you create a plan to achieve that. But a coach focused on holistic career design will take it a step further, helping you figure out how to be an astronaut who also has a family, and time to spend on her bonsai tree hobby. 
This process is deeper than simply setting professional goals and achieving them, although that's important too. You'll dig into the bigger picture: What's the purpose of work? What are your values, and how can you build a career that aligns with them? Who are you really, and how to be a force of good in the world?
Unfortunately, young adults are rarely asked these questions when they're embarking on a career path. By the time we reach our thirties, it's not uncommon to worry if you've taken a wrong turn somewhere along the way. If this sounds like you, a coach can guide you through a process of discovery around how to make your passion your career, helping you discover what you're good at, what you enjoy doing, and how to arrive at the working life you want from where you are now. 
If the career you're in is already a good fit in general, career coaching for career development is still a valuable tool. You may need to develop leadership skills, manage teams, or succeed in a new role with increased responsibility. A classic example of this is the software engineer who's so good at his job, that he's asked to manage a team. Now he has to exercise leadership and management skills, when he's accustomed to writing code all day. (This is a scenario where emotional intelligence coaching at work could be hugely beneficial.)
Or maybe you simply need some help choosing your next move within your chosen career path. A career development coach can work with you to figure out how you'd like to grow from where you're at, and the steps you need to take to do so.
What Are Your Coaching Goals?
Sometimes people enter coaching with concrete goals in mind, like writing a book, running a marathon, or landing their dream job. However, many times, people arrive in coaching without really knowing what they want — just that they want something different than their current life experience. That's okay.
One of the first steps of effective coaching is a self-discovery process that helps you create clarity. One of the most important things a good coach does is help you understand yourself, gain self-awareness, and uncover your truth. Only then can you be sure the goals you choose for yourself fit into your larger vision for your life. With that clarity established, a great coach will then help you create — and achieve — the specific goals that will, step-by-step, help you create the results you want.
I hope that learning about all the coaching goals a good coach can help you attain has helped you feel inspired about what's possible for you, too. Thanks for taking the time to learn about life coaching with me!
Your partner in growth,
Meet a Few of Our
The therapists and life coaches of Growing Self have specialized education and training and years of experience in helping people achieve their personal and professional goals. We use only evidence based strategies that have been proven by research to help you get clarity and direction, have better relationships, feel happier, and design your ideal life.
This website is devoted to your wellbeing, and offers loads of free information and actionable advice that you can start using today to create positive change in your life. Browse around to meet our experts, get free advice on our blog, listen to a podcast, or take our "How Healthy is Your Relationship" quiz.
Or, if the time is right, you can schedule a free consultation with any of us to talk about your situation — and, most importantly — your hopes for your future.
Ready to Grow?
Begin With a Free Consultation.
Life Coaching Questions
What the heck is a life coach, anyway? Learn what a life coach is, and how they help you get clear, and make real progress towards your most important goals.
How does the coaching process work? Learn what a life coach does, the types of goals they help you attain, and what to expect from coaching.
Evidence-Based Practice in Coaching
Just like effective, evidence-based therapy is grounded in research, the same is true for coaching. Learn about evidence-based practice in coaching.
What can a good coach help you achieve? Learn about coaching goals for love, life, and career.
Do I Need Therapy or Life Coaching?
Take our free "Therapy or Coaching" quiz to find out which approach would be more helpful for you.
Denver Life Coach
Connect with an expert Denver life coach to build healthy relationships, authentic happiness, and create success. We have offices in Denver and Broomfield.
Online Life Coach
Working with an online life coach is easy, and can be even more effective than in-person coaching. Get the scoop on working with an online life coach.
A fantastic life coach is priceless. With us, it's also affordable. Here's how much a coach costs at Growing Self.
Does Insurance Cover Life Coaching?
Is there such a thing as "life coaching insurance?" Here's what you need to know about whether insurance covers life coaching…
Solution Sessions
Would you like to get the feedback and recommendations of a professional life coach ASAP? Book a "Solution Session" and jump right in.
The Best Life Coach
Here's what others have to say about how working with "the best life coach" changed their trajectory? Read their inspiring stories…
We're available by phone, email, text, and chat, and happy to answer any of your questions personally. Get in touch, anytime.