Life Coaching Questions
How Does Life Coaching Work?
How Does Life Coaching Work?
[social_warfare]
Life Coaching with an expert life coach is a structured process of figuring out who you are and what you want, what obstacles have been holding you back, learning what to do to overcome them, taking positive action, and them maintaining your gains over the long haul. Here's more in-depth information about what the process looks like at Growing Self Counseling and Life Coaching…
Phase 1 of Life Coaching: Assessment
The first step in good Life Coaching is to figure out who you really are— your strengths, your personality, your values, and the vision you have for your life. When we're clear about what you want and have specific goals in mind, we can move on to understanding what you need to create lasting change.
Phase 2 of Life Coaching: Uncovering Obstacles
This is the deep part of coaching, where we look at the obstacles that have been holding you back from making the changes you desire. These can be inner obstacles, like unhelpful core beliefs or ineffective strategies. Sometimes there are obstacles outside yourself that need to be dealt with before you can move forward.
Phase 3 of Life Coaching: Planning
When you understand who you are, where you want to go, and the obstacles in your way, you can make a plan of action. This plan usually involves learning new strategies to deal with obstacles– both inner and outer. When you learn how to do things differently, you get better results.
Phase 4 of Life Coaching: Action and Accountability
By the time we get to the action phase, you'll know exactly what to do. In every coaching session you will get a new strategic "assignment" to carry out, and take the action that will move you forward. The purpose of your life coach is to act as your  accountability partner, keeping you motivated… until you learn how to keep yourself motivated.
Phase 5 of Life Coaching: Integration
You become your own coach. You apply everything that you've learned from our work to your new goals, and independently continue on your upward spiral of success.
The Time is Right.
Motivation opens and shuts like a door. It's open right now. As a result of your thinking, "What I'm doing now isn't working. Something has to change." It already has— you are already taking action, and trying something different. You're googling around for life-coaches, and you found us. If you seize this opportunity and get connected with us before it closes again, your forward momentum can continue.
Just knowing that you were going to ask me about my homework made me do it. I did things with you that I couldn't do on my own.
More Answers to Your Questions About Coaching:
Meet a Few Of Our Expert Life Coaches
The life coaches of Growing Self are different. All the coaches on our team have master's degrees and/or doctorates in psychology and have a mental health background, as well as coach training. This allows us to take you deeper, and help you create real and lasting change on a transformational level.
Furthermore, our coaches use only research proven, evidence-based strategies to help you grow, create positive change, and attain your goals for your life, career, and most important relationships.
Megan Rankin, M.A., LPCC, NCC, CCC
Life and Career Coach, Therapist
Megan is a warm, supportive and encouraging life coach, certified career counselor, and therapist. She has a positive, solution-focused style that will help you identify new solutions to old problems in your life and relationships. She specializes in helping people understand their past so that they can become empowered to create a happy new future.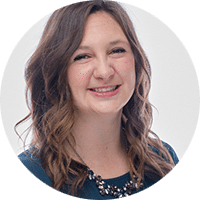 Elise Ross, M.Ed, NCC, CCC, LPCC
Life Coach, Career Coach, Resume and Interview Skills Coach
Elise is an empowering and insightful life coach, career coach, and individual therapist who specializes in helping individuals achieve their most important goals, find balance and meaning in their lives and careers and develop strategies to manage stress, communicate effectively, and excel in every domain of life. Elise is a Nationally Certified Counselor and a Certified Career Counselor. She specializes in coaching and individual therapy.
Brenda Fahn, MA, LMFT
Relationship Coach, Dating Coach, Life Coach
Dr. Georgiana Spradling, MFT
Relationship Coach, Dating Coach, Life Coach
Dr. Georgiana is an experienced, insightful and honest life and relationship coach who will challenge you to move past the old dynamics that have been holding you back, and move forward into the positive new reality that you want. She has a direct style that will help you see things differently, and provides you with direction and accountability. Dr. Georgiana is based in San Francisco, but works with people all over the world. She is fluent in English, Spanish and French. 
Tania Chikhani, M.A., MBA
Life Coach, Career Coach, Leadership Coach, Relationship Coach, Dating Coach
Tania is an international therapist and coach who brings a wealth of experience to her work with clients. She specializes in coaching her clients towards success and satisfaction with the most important aspects of life: Their relationships, their careers and cherished goals. Tania has a master's degree in counseling, specialized training in couples and family therapy, plus an MBA and years of experience in coaching executives towards success. She is based in New York, but works with clients all over the world. She is fluent in English and Arabic.