Life Coaching Questions
How Long Does Life Coaching Take?
How Long Does Life Coaching Take?
Most people get what they need out of Life Coaching in between 8-16 sessions. People who are highly motivated, "active learners" can go through the process more quickly.
At the start of coaching it is helpful to meet weekly at least a few times, so that you can begin getting traction towards your goals. Once you're making progress and keeping up your motivation, you can meet with your coach every two to three weeks so that you have plenty of time to work on your assignments between sessions.
Many people who are making good progress then cut back to coaching sessions monthly, or every six weeks, to maintain their gains. When the time is right, you and your coach will both know that your work together is done. You'll be able to continue your journey towards success independently, and apply everything that you've learned in coaching to your new goals.
Getting Traction: Weekly Life Coaching Sessions
At the beginning of coaching, it is helpful to meet weekly a few times, in order to get traction. At this stage you and your coach are digging in to your inner and external obstacles, and you're learning new and exciting things about yourself every week. This self-discovery process lays the foundation for the action-oriented work to come.
Building Momentum: Every-Other-Week Life Coaching Sessions
Once you begin to create self awareness and movement through your homework assignments, it's actually most helpful to cut back on weekly meetings so that you have more time and space to practice the skills, strategies, and ideas that you're learning in life coaching. During this phase our clients usually meet with us every other week.
Making Things Happen: Monthly Life Coaching Sessions
Then, once you're making good progress consistently, we'll cut back to monthly meetings. This allows you to stand on your own, test your new skills, and determine where you're good and where you need more support. Monthly life coaching sessions help you stay on track long term.
Maintaining Your Gains: Quarterly Life Coaching Sessions
Once they've met their goals, most people choose to stay connected with their coach and meet for quarterly "check in" sessions. This allows them to review what strategies are working well and what needs to be tweaked in order to continue their forward progress. It also helps people maintaining their progress and continue working towards long-term goals with out backsliding.
Invest in yourself, and in your life. You are worth it.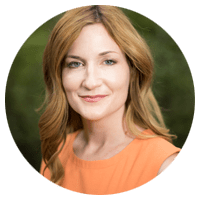 Schedule a Free Consultation

Schedule a Free Consultation

Just knowing that you were going to ask me about my homework made me do it. I did things with you that I couldn't do on my own. Former Client
Love, Happiness & Success Advice
From Dr. Lisa Marie Bobby's Blog and Podcast
Travel can be more than about getting a change of scenery. When you travel intentionally, it becomes a powerful vehicle for personal growth, self-discovery, and soul expansion. Get tips for intentional travel on this edition of the Love, Happiness and Success Podcast.
We're Effective
All our coaches have Master's Degrees or Doctorates in addition to coach training.
We use effective, evidence based techniques that get you results
We'll help you create actionable plans that move you forward.
We're Easy
Free consultations
Evening and Weekend appointments
Convenient locations in Denver, Broomfield, and Greenwood Village (DTC), & Fort Collins Colorado as well as San Francisco, California, Georgetown and Houston Texas, and Bentonville, Arkansas.
Meet across the US and Internationally through online video