Life Coaching Questions
How Long Does Life Coaching Take?
How Long Does Life Coaching Take?
[social_warfare]
People seek Life Coaching for all kinds of reasons. Sometimes our clients have specific concerns that they want to resolve, like losing weight, changing careers, or developing healthier habits. Sometimes people come to Life Coaching because they want to feel happier, more productive, or more in control of their lives.
Because Denver is such a progressive, socially conscious and health conscious community, we often have clients seek our services to help them become their "best selves" with a meaningful and fulfilling life that reflects their values.
But the real reason for — and the real value of — good Life Coaching is that it helps you be more successful in achieving whatever goals you have for yourself. To have an accountability partner and a guide that can offer you feedback, new ideas, and emotional support during your change process can make all the difference between your creating a new reality….or continuing to spin your wheels and wish that things were different.
Most people get what they need out of working with a Life Coach in between 8-16 sessions. People who are highly motivated, "active learners" can go through the process more quickly.
At the start of coaching it is helpful to meet weekly at least a few times, so that you can begin getting traction towards your goals. Once you're making progress and keeping up your motivation, you can meet with your coach every two to three weeks so that you have plenty of time to work on your assignments between sessions.
Many people who are making good progress then cut back to coaching sessions monthly, or every six weeks, to maintain their gains. When the time is right, you and your coach will both know that your work together is done. You'll be able to continue your journey towards success independently, and apply everything that you've learned in coaching to your new goals.
Getting Traction: Weekly Life Coaching Sessions
At the beginning of coaching, it is helpful to meet weekly a few times, in order to get traction. At this stage you and your coach are digging in to your inner and external obstacles, and you're learning new and exciting things about yourself every week. This self-discovery process lays the foundation for the action-oriented work to come.
Building Momentum: Every-Other-Week Life Coaching Sessions
Once you begin to create self awareness and movement through your homework assignments, it's actually most helpful to cut back on weekly meetings so that you have more time and space to practice the skills, strategies, and ideas that you're learning in life coaching. During this phase our clients usually meet with us every other week.
Making Things Happen: Monthly Life Coaching Sessions
Then, once you're making good progress consistently, we'll cut back to monthly meetings. This allows you to stand on your own, test your new skills, and determine where you're good and where you need more support. Monthly life coaching sessions help you stay on track long term.
Maintaining Your Gains: Quarterly Life Coaching Sessions
Once they've met their goals, most people choose to stay connected with their coach and meet for quarterly "check in" sessions. This allows them to review what strategies are working well and what needs to be tweaked in order to continue their forward progress. It also helps people maintaining their progress and continue working towards long-term goals with out backsliding.
Invest in yourself, and in your life. You are worth it.
More Answers to Your Questions About Coaching
Schedule a Free Consultation

In One of Our Offices or Online.
Just knowing that you were going to ask me about my homework made me do it. I did things with you that I couldn't do on my own.
Meet a Few of Our Personal Growth Experts
The therapists and life coaches of Growing Self have specialized education and training and years of experience in helping people achieve their personal and professional goals. We use only evidence based strategies that have been proven by research to help you get clarity and direction, have better relationships, feel happier, and design your ideal life.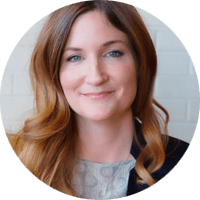 Lisa Marie Bobby, PhD, LMFT, BCC
"Hi, I'm Dr. Lisa Marie Bobby. For over a decade, I've been helping people all over the world create Love, Happiness and Success in their lives through positive, compassionate and effective Marriage Counseling, Therapy and Life Coaching. I'm so pleased to be able to help you, too. There is help for you here, and I'm glad you've found us.
This website is devoted to your wellbeing, and offers loads of free information and actionable advice that you can start using today to create positive change in your life. Browse around to meet our experts, get free advice on our blog, listen to a podcast, or take our "How Healthy is Your Relationship" quiz. Or, if the time is right, you can schedule a free consultation with any of us to talk about your situation -- and, most importantly -- your hopes for your future." -- Dr. Lisa Marie Bobby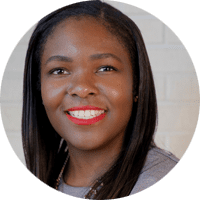 Anastacia S, M.A., LPC, MFTC
"Hi, I'm Anastacia. I'm a Couples Counselor, Colorado-Licensed Therapist, and Life Coach with years of experience in helping people heal and grow. My approach is holistic, and helps you connect your mind, body and spirit. My compassionate, non-judgmental way of being will help you feel understood, and safe enough to talk about the most vulnerable things.
Whether you're struggling with hard feelings, coping with a breakup, or facing a big life transition, I can help you move confidently and authentically forward into a joyful and satisfying new future. I'm available to meet with you in our Denver Colorado office and our Denver Tech Center office,  as well as through online video."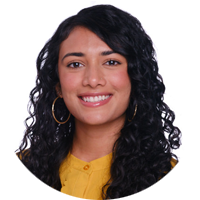 "Hello! I'm Neha. I am strength-based and solution-focused in my work with couples and individuals. I believe that to experience personal growth, you must build from what works best for you. In my work as a life coach, therapist, and marriage counselor I help clients to understand their identity, establish strengths, and feel empowered. 
My training includes providing therapeutic services for the treatment of a variety of mental health conditions, and trauma-informed care for individuals, couples, and families both in person and via teletherapy."
"Hello there! My name is Megan, and I'm a Denver therapist and career coach. (I provide online therapy and online life and career coaching too). I've been told by past clients that I have a warm, understanding, and empathetic presence.
I can provide you with the safe space required to reflect, process, and overcome the inner obstacles that may currently be holding you back. I specialize in helping you identify problems and implement solutions. Our work together will be collaborative and nonjudgmental, and all about helping you cultivate your inner strength, and ideal life."
Love, Happiness & Success Advice
From Dr. Lisa Marie Bobby's Blog and Podcast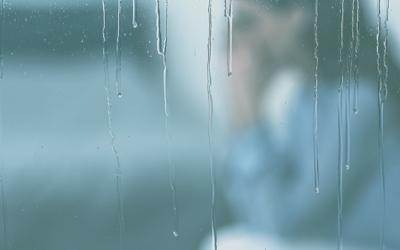 We've all endured losses recently. On this podcast, two compassionate online grief counseling experts share advice for how to cope emotionally, how to heal your heart, and how to rebuild your life after loss.
Want to stop procrastinating right now? On today's podcast, we're getting to the root of the problem, so you can get stuff done.
Do you wonder why you keep dating jerks? On today's episode of the podcast, we're exploring that pattern, and how to break it.