Life Coaching Questions
How Long Does Life Coaching Take?
How Long Does Life Coaching Take?
People seek Life Coaching for all kinds of reasons. Sometimes our clients have specific concerns that they want to resolve, like losing weight, changing careers, or developing healthier habits. Sometimes people come to Life Coaching because they want to feel happier, more productive, or more in control of their lives.
Because Denver is such a progressive, socially conscious and health conscious community, we often have clients seek our services to help them become their "best selves" with a meaningful and fulfilling life that reflects their values.
But the real reason for — and the real value of — good Life Coaching is that it helps you be more successful in achieving whatever goals you have for yourself. To have an accountability partner and a guide that can offer you feedback, new ideas, and emotional support during your change process can make all the difference between your creating a new reality….or continuing to spin your wheels and wish that things were different.
Most people get what they need out of working with a Life Coach in between 8-16 sessions. People who are highly motivated, "active learners" can go through the process more quickly.
At the start of coaching it is helpful to meet weekly at least a few times, so that you can begin getting traction towards your goals. Once you're making progress and keeping up your motivation, you can meet with your coach every two to three weeks so that you have plenty of time to work on your assignments between sessions.
Many people who are making good progress then cut back to coaching sessions monthly, or every six weeks, to maintain their gains. When the time is right, you and your coach will both know that your work together is done. You'll be able to continue your journey towards success independently, and apply everything that you've learned in coaching to your new goals.
Getting Traction: Weekly Life Coaching Sessions
At the beginning of coaching, it is helpful to meet weekly a few times, in order to get traction. At this stage you and your coach are digging in to your inner and external obstacles, and you're learning new and exciting things about yourself every week. This self-discovery process lays the foundation for the action-oriented work to come.
Building Momentum: Every-Other-Week Life Coaching Sessions
Once you begin to create self awareness and movement through your homework assignments, it's actually most helpful to cut back on weekly meetings so that you have more time and space to practice the skills, strategies, and ideas that you're learning in life coaching. During this phase our clients usually meet with us every other week.
Making Things Happen: Monthly Life Coaching Sessions
Then, once you're making good progress consistently, we'll cut back to monthly meetings. This allows you to stand on your own, test your new skills, and determine where you're good and where you need more support. Monthly life coaching sessions help you stay on track long term.
Maintaining Your Gains: Quarterly Life Coaching Sessions
Once they've met their goals, most people choose to stay connected with their coach and meet for quarterly "check in" sessions. This allows them to review what strategies are working well and what needs to be tweaked in order to continue their forward progress. It also helps people maintaining their progress and continue working towards long-term goals with out backsliding.
Invest in yourself, and in your life. You are worth it.
More Answers to Your Questions About Coaching
Schedule a Free Consultation

In One of Our Offices or Online.
Just knowing that you were going to ask me about my homework made me do it. I did things with you that I couldn't do on my own.
Meet a Few of Our Personal Growth Experts
The therapists and life coaches of Growing Self have specialized education and training and years of experience in helping people achieve their personal and professional goals. We use only evidence based strategies that have been proven by research to help you get clarity and direction, have better relationships, feel happier, and design your ideal life.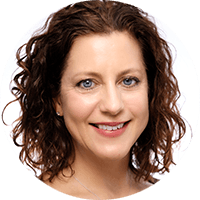 Teena Evert, M.A., LPC, LMFT, LAC
Marriage Counselor, Premarital Counselor, Relationship Coach, Life Coach, Therapist
Teena has years of experience as a "change agent" in the lives of her clients. She specializes in solution focused counseling and coaching with both individuals looking to have more fulfilling lives, and couples wanting communicate more effectively, find new solutions to old problems, repair their strong bond, rebuild trust after affairs, and create wholehearted, empowering relationships with both self and others.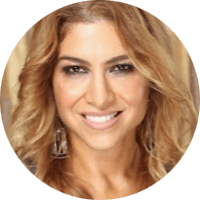 Amy-Noelle Shih, M.A., LPC
Amy-Noelle Shih is an affirming life coach and therapist with a powerful, direct style. She can help you heal from the past, come into alignment with your most authentic self, and create the empowered future that you design. 
John Thornburg, M.A., LPCC
John is a compassionate therapist, life coach and career coach with a warm, gentle style that will help you feel comfortable, respected, and understood. He uses thoughtful, evidence based strategies to help you make positive changes in your life, your career, and your relationships. Working with John can help you move out of overwhelm and stagnation, and into the life you want.
Love, Happiness & Success Advice
From Dr. Lisa Marie Bobby's Blog and Podcast
You think you're getting over it… until your Ex starts seeing someone new. Here's how to deal.
How would you describe your relationship… with money? We all carry subconscious thoughts, feelings and values around money that impact our way of relating to it. Financial therapy helps you create a healthy money mindset so that you can feel empowered and in control of your finances. Here's how…
Premarital counseling feels easy to blow off when you have so many other wedding "must haves." But it matters. Educate yourself about premarital counseling, and why it's a valuable investment in your future…