How Do You Know when Your Marriage Is Over?
WHEN TO CALL IT QUITS IN A MARRIAGE
I picked up the phone to reach out to a potential new client for couples counseling. After introducing myself, the client's first question for me was, "How do you know when your marriage is over?" 
This question didn't catch me off guard because it's the same question many couples ask me at the beginning of couples therapy or discernment counseling.
With these couples, communication problems, lack of sex, and emotional intimacy have been going on for quite some time. Attempts to fix these issues with or without professional help can leave couples feeling exhausted and hopeless.
I'm the biggest cheerleader for relationships. The investment both partners have made to keep a relationship going isn't worth throwing away at the drop of a hat. However, there are some key signs to look for when trying to decide whether or not your marriage is over.
When to Get a Divorce
Here are a few signs that your marriage may be circling the drain. If you're considering divorce, or you want to stop a divorce and save your marriage, take these signals very seriously:
Unwillingness to Communicate
One of the most prominent signs that your marriage might be over is an unwillingness to communicate. No matter how hard you try to engage your partner, it doesn't seem to work. You try the nice voice and the sweet thoughts. You try the yelling and the threatening. It doesn't matter. You get little to no response. [More: "How to Communicate When Your Partner Shuts Down", and "Are You Trapped in a Codependent Relationship?"]
Consistent Negativity
This one's a doozy for all relationships — consistent negativity. You don't seem to communicate outside of what is necessary and even then, the content remains negative. Most of the things you say to each other reflect black-and-white thinking, "You never" or "I always." At this point you probably can't make decisions on seemingly insignificant options, like where to go for dinner or who is picking up the kids.
You Feel in Your Heart the Relationship is Unhealthy
You've tried everything you know to do to improve your relationship. Talked to your friends and read too many relationship books. In your heart you know that you can't keep going on like this. You can feel the energy between the two of you isn't getting any better, in fact it's either the same or worse. [More: "Are You Addicted to a Toxic Relationship?"]
Unwillingness to Change
It takes two to tango. You're not perfect, neither is your partner. You both see areas in yourselves that need to change in order to make the relationship work. However, neither of you seem to have the motivation to make those changes.
They Won't Seek Help
You've begged your partner to see a counselor. Maybe you've gone to one or two appointments without much buy-in from your partner. Overall, you feel a strong resistance personally or from your partner to engaging in counseling to fix your relationship.
Grow, Together.
Our authentic relationship experts know how to help you learn, grow, and move forward into a bright new chapter.
Is My Marriage Over?
Maybe you can identify with some or all of these red flags. You may be asking yourself, "What do I do next?" Every couple is different, but if you see these things in your relationship, things have to change. The relationship problems won't resolve on their own. Here's what to do next:
Get Support
Even if your partner won't come with you, reach out to a couples counselor or relationship coach. Whether you stay or leave this relationship, you need help to process your emotions, set healthy boundaries and expectations, and take steps forward. There are divorce and break up recovery groups online and maybe in-person in your area. Do your research.
Get Informed
I know it's scary to think about all that will change and if you're even up for it. Gain as much information as possible from an attorney or research the state laws. The more information you have, the better decisions you can make about your future.
Take Your Time Before Ending Your Marriage
Don't rush a decision. If you don't know whether it's time to call it quits in your marriage, seek support until you find clarity. For many couples, the problems have been ongoing for years. A few more weeks or months won't change anything. Take this at your pace. There is a lot to grieve, process, and plan.
Every couple is different, as well as every situation. I believe that if both partners are willing to work towards a healthier relationship, there is hope, and there are tools. Exhaust your options, arm yourself with knowledge, and have accountability. No matter how little the step, it's still moving forward. You don't have to stay stuck.
At times like these, the path forward can feel confusing. There is so much support for you here. We have a podcast on "When to Call it Quits in a Marriage" that does a deep dive into signs that a relationship can be saved vs. signs it's really time to call it quits. There is also a special kind of relationship counseling that most people don't know about called "discernment counseling" which is specifically for the purpose of helping a couple get clarity about whether or not their relationship can be repaired (and, if so, what it's going to take to restore a healthy relationship bond).
You can view all the free resources we have available for you on this topic in our "Relationship Clarity Collection" of articles and podcasts. It's all for you!
Sincerely,
Dr. Lisa Marie Bobby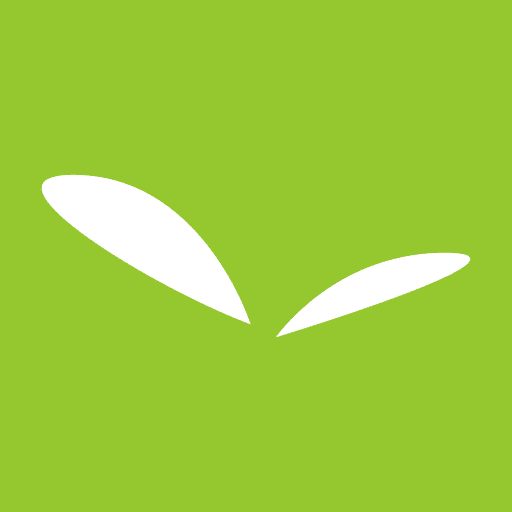 Let's Talk: Start With a Free Consultation
If you're ready to grow, we're here to help. Connect with us, and let us know your hopes and goals. We'll follow up with recommendations, and will help you schedule a first, free consultation.