Brenda Fahn, M.A., LMFT
Specializing in Love, Joy, and Fulfillment
Breakup / Divorce Recovery, Dating Coach, Licensed in California, Licensed in Colorado, Licensed in Texas, Marriage Counselor / Couples Therapist, Most Experienced, Premarital Counselor, Therapist & Life Coach
We both really liked Brenda's style. She made us feel comfortable. We have been able to share things frankly with each other through her prompts and understanding way.
I feel she really understood our individual needs and our communication needs.
Broomfield, CO Marriage Counselor • Broomfield, CO Therapist • Broomfield, CO Life Coach • Broomfield Premarital Counseling • Denver Blended Family Therapist • Broomfield, CO Dating Coach • Online Marriage Counselor • Online Therapist • Online Life Coach • Online Premarital Counseling •  Online Dating Coach • Breakup / Divorce Recovery
"Hi, I'm Brenda. I am a Licensed Marriage and Family Therapist, and individual therapist, and a Life Coach with almost twenty years of experience in helping my clients strengthen themselves, grow as people, and create genuinely joyful lives and relationships.  
I have been told I have a warm, supportive style that makes it feel safe and comfortable to talk about hard things. I use positive and effective evidence-based strategies in all my work. I provide individual counseling for both adults and teenagers, marriage counseling, premarital counseling, life coaching, dating coaching and am trained to treat Tourettes and Tic disorders in children and adults.   
I am here to help you enjoy your relationships with your partner; recover from depression and anxiety; be able to live a more fulfilling life and cultivate meaning, joy, and love in your life.
Positive, Supportive Individual Therapy
I am a highly experienced evidence-based Therapist with almost 20 years working with adult men and women, teenagers and college-age students. I specialize in helping my clients find meaning and purpose, discover the solutions that work for them, help clients get unstuck, help people manage life and their emotions in healthier ways,  improve their self-esteem to feel more confident, have better relationships, and create happiness in their lives. 
I utilize cognitive-behavioral therapy, DBT skills, narrative therapy and mindfulness techniques, as a way to use positive, well-ness and a strengths-based approach to help you achieve your goals.
I have a compassionate and positive approach to Therapy and Coaching that is focused on helping you find productive solutions, with specific expertise in anger management, overcoming depression and anxiety, recovering from a break-up or divorce, improving self-esteem,adolescents, and Tourettes and Tic disorders.   
Effective Couples and Family Therapy
As a long-time wife and mother of three as well as a Marriage and Family Therapist, I know that relationships and family life can be challenging. I am here to help you bring good communication, happiness, and satisfaction back into your partnership. 
I can help the two of you reconnect: restoring open communication, trust and emotional security. I draw from both Emotionally Focused Couples Therapy as well as The Gottman Method of marriage counseling to help you reconnect emotionally, and make positive new changes to your relationship. 
I also enjoy helping parents and kids (especially adolescents) open lines of communication and learn how to work together to create positive and enjoyable family interactions.
Premarital Counseling
If you are preparing for the adventure of marriage, I'm here to help you create a Lifetime of Love together. I am a Prepare-Enrich Certified premarital counselor and I also teach our Lifetime of Love premarital counseling class, as well as providing private premarital counseling. 
I can help you both identify the strengths and opportunities for growth in your relationship, and then coach you in resolving any issues as well as helping you both learn and practice new skills. This helps you create a strong foundation for your future marriage. 
"Thanks for the fantastic seminar earlier today. It was so much fun and Informative. My head is swirling processing so much at once, and I'm quite enthusiastic to keep returning to these conversations."
Dating Coaching
Though I work with many couples, I can also use my relationship coaching expertise to serve you as a dating coach. If you are looking for "The One," (and seem to keep finding the wrong one!) I can work with you as a Dating Coach, to help you uncover the old patterns and unhelpful habits that may have been creeping into your relationships and dating life. Working together, I help you establish a healthy, fulfilling new relationship in your life.
Breakup and Divorce Recovery 
As a relationship specialist, I understand that not all relationships can (or should) be repaired. I have walked with many individuals through the heartbreak of a lost relationship or marriage, and I know how hard it can be to let go, move on, and rebuild your life.
If you are facing this situation, I can support you on your journey of growth and healing. Through our work together you can learn and grow, find a "new normal" for yourself and your children, and transition into a new chapter of your life with confidence.
I welcome the opportunity to meet you, learn more about you — and hear about how I can help you. I'm available to meet with you nationally and internationally through online video conferencing. The first step in getting started is to schedule a free consultation session, and if it's a good fit, we can begin moving forward….Together.
Tourette Syndrome and Tic Disorders
I have been trained in CBIT which stands for Comprehensive Behavioral Intervention for Tics to help treat children and adults with Tourette Syndrome and Tic Disorders.
The following description and treatment is provided from the Tourette Association of America.
CBIT is a non-medicated treatment consisting of three important components:
(a) Training the patient to be more aware of his or her tics and the urge to tic.
(b) Training patients to do competing behavior when they feel the urge to tic.
(c) Making changes to day to day activities in ways that can be helpful in reducing tics.
Many of these strategies are already commonly used in the management of TS symptoms. Many adults with TS report that they have come up with strategies similar to CBIT to manage their tics. CBIT takes the most effective concepts and blends them with strategies that aid people in learning the techniques quickly.
There is no question that tics are neurological in nature. However, tics are often also extremely sensitive to the environment in which they occur. Every person with TS has experienced certain situations that make his or her tics worse. Similarly, most people with TS know that other situations or activities help calm their tics. CBIT attempts to help children and adults familiarize themselves and identify environmental factors that make their tics worse. CBIT also teaches skills on how to create environments that are more stable, predictable and easily manageable.
Large, multi-site, National Institutes of Health-funded studies show that more than half of the people who undergo CBIT will have significant reductions in tic severity and improved ability to function. Complete elimination of all tics and other TS symptoms does happen occasionally in CBIT. CBIT is not a cure for TS but a tool that helps individuals better manage their tics and improves their quality of life.
A recent study showed that 87% of participants who thrived with CBIT continued to do well six months after treatment. Remember CBIT is not a cure; it is a management strategy. Patients learn a set of management skills that can be applied for the rest of their lives as needed.
I look forward to meeting you and helping you manage and improve either you or your child's life with Tourette Syndrome or Tic disorder.
Learn even more about Brenda's background, and her effective approach to therapy, couples counseling, premarital counseling, dating coaching, and life coaching.
Availability
Broomfield Office
Online Video
Tue: 10:00am - 8:00pm
Wed: 10:00am - 8:00pm
Thu: 9:00am - 2:00pm
*All Times Mountain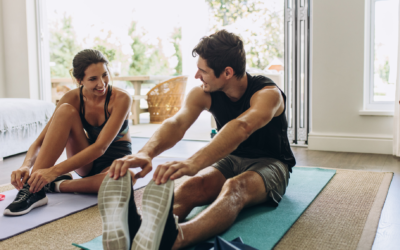 Quarantined together with your partner? We get it – things can start to feel…a little overwhelming. It's okay! You are NOT alone. Online Marriage Counselor and Relationship Coach, Brenda Fahn, M.A,, LMFT shares her expert advice on How To Keep Your Relationship Healthy During Self-Isolation. Read now!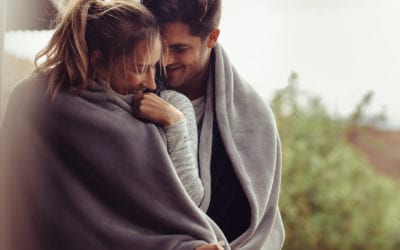 Getting married? An experienced premarital counselor shares her top questions for premarital couples, to help you bust the myths and embrace the truths so you can create a lifetime of love together.
Amazing relationships don't just happen. They're cultivated intentionally. Master marriage counselor and couples therapist Brenda Fahn shares the twelve secrets of strong couples, and how to keep your love alive for the long haul.