Ask a Denver Therapist:
What To Expect In Your Free Consultation Session
Initial Follow Up
If you schedule a free consultation meeting, our office will follow up with you and send you preliminary paperwork to fill out in advance of our meeting. This can be filled out electronically — no printing and faxing.
Logistics
If you choose to meet with your therapist in-person at one of our Denver area locations, you'll first check in with the receptionist who will notify your therapist of your arrival. Then your therapist will come to the lobby to greet you.
If you want to meet for online therapy through video conferencing, you can give us your preferred platform (Skype, FaceTime for Mac, or Google Hangout) and your contact information ahead of time, and we will call you at the time of your appointment.
Legalities
During your first consultation meeting, we will go over the rules and regulations of our counseling relationship (as all ethical therapists are required to, by law). You will learn about your confidentiality, the limits of confidentiality, the boundaries of the therapeutic relationship, and your rights as a client. We will provide you with detailed information about our training and experience and give you the opportunity to ask questions. We will go over our scheduling and financial policies with you.
Your Hopes & Our Recommendations
When our required disclosures are complete we will open the conversation to your present concerns. You can talk about your situation, and your hopes for therapy. We will likely ask you questions so as to ensure we have a good understanding of your situation.
By the end of your consultation meeting (about 45 minutes) we will either be able to accept you as a client and describe for you what therapy will look like given the particulars of your situation, or we will provide you with direction about how to find a more appropriate provider.
Scheduling Ongoing Sessions
If you decide move forward with therapy you can schedule your next meeting directly with your therapist. You will most likely be meeting with your therapist weekly (at first) for 45 minute sessions. Your sessions will start with a brief "check in" period, followed by a collaborative discussion about what to focus on in the day's meeting.
It's very helpful for you to take notes during your session so that you have a reminder of the things we talked about and what you're working on in between sessions. Towards the end of the session we may have recommendations about assignments or things to try in between sessions in order to further your work, depending on the phase of therapy that you are in.
At the end of the session we will check in with you about the most meaningful or helpful (of unhelpful) parts of that day's conversation so that we can make sure that your sessions together are as valuable to you as possible.
Billing & Insurance
Our office will follow up with you regarding payment. Generally our clients provide us with a credit or debit card number that we charge after your scheduled sessions. We also accept payments from Flexible Healthcare Savings Account Cards. If you prefer to pay by cash or check, our office will assist you.
While we do not bill your insurance company directly, we can help you submit claims and get reimbursed for your sessions provided that you are covered for out-of-network behavioral health care.
How it Ends
The day will come when you find yourself talking extensively about the positive progress and successful changes that you have made in your life, your time with us will likely come to an end. (Although you can always contact us for follow up meetings in the future, if you arrive at another "growth moment" or would like support in maintaining your positive gains).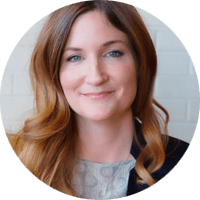 You helped me discover my true self and potential, and how to thrive on my own.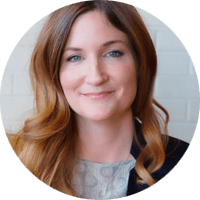 Lisa Marie Bobby, PhD, LMFT, BCC
"Hi, I'm Dr. Lisa Marie Bobby. For over a decade, I've been helping people all over the world create Love, Happiness and Success in their lives through positive, compassionate and effective Marriage Counseling, Therapy and Life Coaching. I'm so pleased to be able to help you, too. There is help for you here, and I'm glad you've found us.
This website is devoted to your wellbeing, and offers loads of free information and actionable advice that you can start using today to create positive change in your life. Browse around to meet our experts, get free advice on our blog, listen to a podcast, or take our "How Healthy is Your Relationship" quiz. Or, if the time is right, you can schedule a free consultation with any of us to talk about your situation -- and, most importantly -- your hopes for your future." -- Dr. Lisa Marie Bobby
We Are Personal Growth Experts
"Hello, I'm Hunter Tolman and I'm excited to partner with you in your journey towards a happier and more fulfilling life.
My passion is helping people just like you reach their highest potential both individually, and in their most important relationships. 
Whether we work together in couples counseling, family therapy, individual therapy, or life coaching, my focus will be understanding your deepest desires for your marriage, your family, and yourself so that I can help you create your most gratifying life. Our work can help you heal, gain understanding and compassion for yourself and others, and live with intention."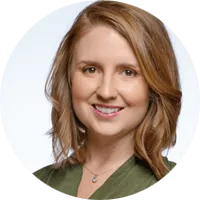 "Hi, I'm Amanda. I can help you understand yourself more deeply so that you can become empowered to make positive changes in yourself, and your relationships.
I became a therapist, life coach and marriage counselor after a career as an educator, and I believe I still have the heart of a teacher. My approach emphasizes learning and practicing new skills, so that you're not just talking about change — you're living it.
I'm available to meet with you for therapy, marriage counseling and coaching in Denver, Broomfield, and also online."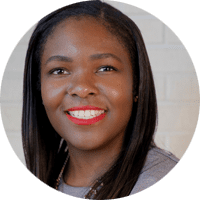 Anastacia S., M.A., LPC, MFTC
"Hi, I'm Anastacia. I'm a Couples Counselor, Colorado-Licensed Therapist, and Life Coach with years of experience in helping people heal and grow. My approach is holistic, and helps you connect your mind, body and spirit. My compassionate, non-judgmental way of being will help you feel understood, and safe enough to talk about the most vulnerable things.
Whether you're struggling with hard feelings, coping with a breakup, or facing a big life transition, I can help you move confidently and authentically forward into a joyful and satisfying new future. I'm available to meet with you in our Denver Colorado office and our Denver Tech Center office,  as well as through online video."
"Hi, I'm Lisa Jordan, M.A., LPC.  I have an affirming, compassionate approach to helping people not just get through hard times but grow from them. Working with me can give you clarity about the past and a new understanding of yourself in the present, so that you can build a bright future.
I use a blend of thoughtful, insightful counseling and strategic, solution-focused coaching to get you unstuck and moving forward again. I am licensed as a therapist in Illinois, and available to meet with you online."
"I'm Silas, a therapist, life coach and couples counselor with Growing Self. I've had my therapy and coaching clients share that my down-to-earth style and sense of humor help them feel comfortable, and like they can talk about anything with me.
If we work together, I'll help you understand yourself more deeply so that you can heal, grow, and make positive changes. I'm available to meet with you for therapy in Broomfield, Colorado and for online life coaching.
"Hey there! I'm Georgi. I specialize in marriage counseling, premarital counseling and therapy. I have a very warm, gentle approach that helps you feel safe, comfortable and understood. I can help you heal and growth through compassionate, evidence based therapy that helps you cultivate self-esteem and feel good about yourself.
I am available to meet with you for therapy or marriage counseling in Bentonville, Arkansas. If you are a resident of Arkansas, I'm able to meet with you for online therapy or online marriage counseling."
"I'm Tomauro Veasley, and I'm a therapist, couples counselor and certified life coach who is all about helping you feel good again. I have a positive, action oriented style that emphasizes helping you make real-world changes to get better results in yourself, your life and your relationships. 
I am available for online therapy if you live in Tennessee, but I work with people across the US and internationally as a life coach online."
Not Quite Ready For Private Therapy or Coaching?
Take our online Happiness Class and learn the same skills we teach our private clients about how to manage feelings of depression and anxiety, how to rebuild your self esteem, how to cultivate healthy habits, and start creating the life you want.
It's easy, convenient, and affordable... and you can start right now.
Love, Happiness & Success Advice
From Dr. Lisa Marie Bobby's Blog and Podcast
Can you be friends with your ex? It's certainly tempting to try. In this episode, we're exploring when it works, and when it doesn't.
Ever wonder why relationships fail? On this podcast, we're exploring the anatomy of a failed relationship, so you can keep yours healthy and strong.
Attachment styles in relationships are a powerful force. Learn more about your own attachment style, and how it shapes the way you love.
More Questions About Therapy? We Have Answers.
For many people, making that first appointment is the most difficult part of the entire healing process. Once you're connected with a warm, helpful therapist the path to healing and happiness seems much less daunting. You don't have to struggle along on your own anymore. You can schedule, or by calling (720) 370-1800, anytime. (We answer 24/7). If you have additional questions you can get them all answered in person. Schedule your free consultation meeting with one of our expert therapists. You can meet at our Cherry Creek Office, our Westminster Office, or try Online Therapy through Skype, Google Hangouts, or FaceTime for Mac.