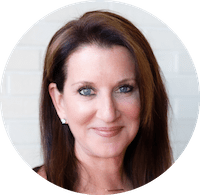 Polly Drew, M.Ed., LCSW, LMFT
The Wisdom of Experience
"Hi, I'm Polly. I bring 25 years of experience as an
Individual Therapist
,
Marriage Counselor
, Family Therapist and
Life Coach
to Growing Self. I use a gentle, client-centered approach and have vast experience helping people make positive changes in their lives, and heal through 
Depression
,
Anxiety
, Relationship Conflicts, and Addictions."
"My specialty is systemic family therapy — particularly with blended families, and tough teens. I've specialized in marriage and family therapy and have been credentialed as a clinical fellow for over 25 years by the American Association for Marriage and Family Therapy (AAMFT). I have trained extensively in Divorce-Busting techniques and can help even the most conflictual couples come back from the brink. I help couples reconnect after affairs, betrayal and addictions, restoring their trust, emotional security, and strong bond. I work with couples to become more effective, confident parents, overcome hardships like infertility and grief and loss, and come through life's challenges stronger than ever. I can help you reconnect with your love for each other, and restore the peace to your family."
"In addition to my work with couples and families I have many individual clients. As a therapist I have loads of experience in helping people heal, grow and thrive though strategic, powerful therapy. Whether you're dealing with anxiety, depression, drug or alcohol addiction, unfinished emotional business from the past, or simply want to learn how to be a happier person and have better relationships, I can be your guide to recovery."
"As a Life Coach, I'm your partner in achieving your heart's desire. If you're looking for love I can help you attract the one you've been waiting for as a Dating Coach, and learn how to establish healthy new relationships. If you're wanting to achieve personal goals, I can help you uncover the obstacles that have been holding you back, enhance your strengths, and create a plan for success."
Learn more about Polly's background, training, experience, and approach to marriage counseling, therapy and life coaching. 
Polly is available to meet with you in-person at our Denver / Cherry Creek office location, as well as virtually through online video.