Jessica S.
M.A., LMFT
Friendly, Smart, & Effective
"Jessica has a way about her. She is very skilled at listening to us and picking out where we can improve our communication/connection with each other."
- Marriage Counseling Client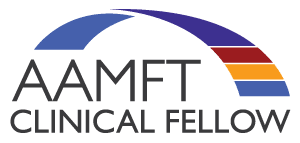 Therapist Overview
Hi, I'm Jessica. I'm a licensed marriage and family therapist, premarital counselor, individual therapist, life coach, career coach, and dating coach, as well as a wife and mom to two young children. I am committed to and passionate about helping individuals, families & couples create more fulfilling lives and relationships, and to function at an optimum level of health and happiness.
Whether to improve relationships or cope with life changes, I utilize a systems perspective to help you understand your complexities and strengths. I work with couples and individuals who need a smart, competent, and supportive guide on their journey of personal growth and positive change.
·Couples Counseling · Parenting Coaching · Relationship Coaching
I have a particular passion for working with couples. Both my master's degree from the University of Colorado plus years of experience in helping couples heal has provided me with special insight into marriage and family therapy.
I use evidence based forms of marriage counseling like Emotionally Focused Couples Therapy and The Gottman Method to help my couples counseling clients grow back together again and build the safe and secure bond they've always dreamed of. I draw upon the same frameworks when working with couples in relationship coaching.
Additionally, as a mom to young children myself, I love working with new parents both as a couple and as individuals. I understand the challenging transitions of parenthood and how it impacts relationships and personal identity.
Through our work we will create paths to reconnection with your partner, yourself and your sense of balance.
Individual Therapy · Dating Coaching · Life Coaching
I'm here to help you discover yourself, overcome the obstacles that have been holding you back, or just feel happier – and create the life you want. While the majority of our work together will focus on the present, I also believe past experiences influence how people behave and respond in relationships. With empathy, humor and gentle encouragement we will work together to create healthy relationships that provide fulfillment and personal satisfaction.
Through therapy, I can help you address mild mental health concerns and heal from painful life experiences. If we work together in a coaching capacity, whether that is dating coaching or life coaching, I can help you chart a pathway to achieve your goals and live the best version of your life. Learn more about the differences between therapy and coaching, and which approach is right for you.
Schedule with Jessica