Withdrawn Partner? Stop Pushing Them Further Away…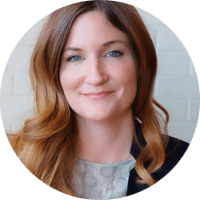 Few things are as frustrating, or as hurtful as trying to engage a disengaged partner. It's hard NOT to get upset and angry when you're feeling rejected, unloved, or uncared for. The problem is that many people who clam up as a defensive strategy when things get tense don't understand how destructive their behaviors can be to your relationship.
But there is help, and there is hope. Because these types of communication problems are so common, I thought it might be helpful to you if I put together a "Communication Problems" podcast-mini series.
"Communication Issues" is the single most common presenting issue that brings couples to marriage counseling. The first thing to know about communication problems: Absolutely ALL couples struggle to communicate with each other from time to time. Just because it's happening in your relationship does not spell doom. Truthfully, by making a few positive changes in the way you interact with each other, you can avoid many communication problems — and start enjoying each other again.
In episode 1, "Communication Problems and How To Fix Them" we discussed the most important and empowering things you can remain mindful of if you want to improve the communication in your relationship: Systems theory, and your own empowerment to affect positive change.
In episode 2, "Dealing With an Angry Partner" we addressed the oh-so-common "pursue / withdraw" dynamic that so many couples can fall in to. This idea is at the core of Emotionally Focused Couples Therapy — one of the most well researched and scientifically supported approaches to couples counseling. (And what we practice here at Growing Self!)
Specifically in episode 2, we looked at this communication pattern from the perspective of the "withdrawer" (i.e. the person in the relationship who might be perceiving their "pursuing partner" as angry or even hostile). In that episode I gave you some tips to help get back into the ring with your partner, some insight into why they may be so angry, and things that you can do to help soothe their anger and bring the peace back into your home.
In the third and final episode of our "Communication Problems" series, "Dealing With a Withdrawn Partner" we'll be looking at this from the perspective of the partner who pursues — the one who is attempting to engage with a partner who seems emotionally distant, avoidant, and unresponsive.
If you've been feeling frustrated or angry because your partner refuses to talk to you, this one is for you. In this episode I'm talking about what may be leading your partner to seem emotionally withdrawn, as well as things that you can do to help your partner come closer to you emotionally, and start opening up again.
We're discussing:
I sincerely hope that this series helps you understand what may be happening at the root of your communication problems, as well as some real-world tips for things that can help you improve your relationship.
P.S. The Love, Happiness and Success Podcast — like everything else I do here at Growing Self, is all about YOU: What you need, and what will help you improve your situation. If you have a question related to communication, relationships, or anything else, please get in touch. You can leave your comment below, or you can even record a voice message (button is top-right if you're on your laptop) I can respond to you in an upcoming episode of the podcast. Let me know what's on your mind! — LMB
Listen & Subscribe to the Podcast
Enjoy the Podcast?
Please rate and review the Love, Happiness & Success Podcast.
Meet a Few Of Our Relationship Experts
The marriage counselors, couples therapists and premarital counselors of Growing Self have specialized training and years of experience in helping couples reconnect. We use only evidence based strategies that have been proven by research to help you restore your strong bond, and love your relationship again.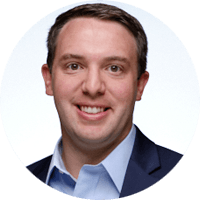 Hunter Tolman
M.S., MFTC
Hunter is a warm, compassionate marriage counselor, couples therapist, and parenting coach who believes in love, and that strong marriages create strong families. He practices Emotionally Focused Couples Therapy, which is an evidence-based form of marriage counseling that focuses on helping you create a strong, secure attachment built on trust and empathy.
His gentle, but effective approach can help you open up with each other, and have healing conversations that repair your bond and allow you both to consistently show each other the love and respect you both deserve. Hunter's roots are in Utah, but he is currently based in Colorado. He can serve you as a couples therapist or marriage counselor in Fort Collins, CO and Broomfield, CO, and he provides online marriage counseling & relationship coaching to couples across the US and around the world.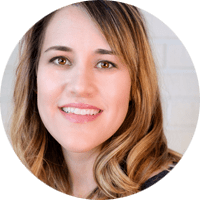 Meagan Terry
M.A., LMFT
Meagan Terry is a relationship specialist. She is a Licensed Marriage and Family Therapist with over nine years of experience in helping couples reconnect, and enjoy each other again. She specializes in Denver marriage counseling, Denver premarital counseling, and online relationship coaching.
Meagan uses effective, evidence based forms of marriage counseling including Emotionally-Focused Couples Therapy and The Gottman Method. In addition to working one-on-one with couples, she teaches our Lifetime of Love premarital and relationship class. Meagan is available to meet with you for marriage counseling or couples therapy in Denver, and for relationship coaching and premarital counseling online.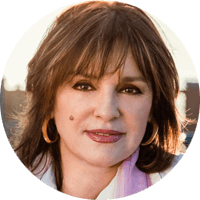 Georgiana Spradling
PhD, MFT
Dr. Georgiana is a couples counselor and relationship coach with a "tough love" style. Her no-nonsense approach and direct feedback can help you get clarity about what's creating issues in your relationship, develop emotional intelligence skills, change the way you interact with each other, and negotiate your differences in order to build bridges to the center.
Dr. Georgiana is a certified coach as well as a licensed as a marriage and family therapist in California but she specializes in online relationship coaching. She divides her time between San Francisco and Buenos Aires. She is fluent in English, Spanish and French.
Silas Hendrich
M. S., MFT-C
Silas is a marriage counselor and relationship coach with specialized training and experience in helping couples heal their relationships, improve communication, release resentments, and achieve new levels of enjoyment and fulfillment with each other. He has a master's degree in marriage and family therapy, plus  Gottman Method marriage counseling training (Levels 1 and 2), and is a Colorado-based therapist.
His warm, insightful and solution-focused style helps you understand each other, strengthen your foundation, and take positive action to improve your relationship. He's available to meet with you for couples therapy, premarital counseling and marriage counseling in our Broomfield, Colorado office and for relationship coaching online. 
Lisa Jordan
M.A., LPC
Lisa is a warm, thoughtful and experienced couples counselor, therapist and coach. She has extensive post-graduate training in evidence-based couples therapy (Gottman Method Levels 1 & 2). Her approach helps you rebuild empathy, and restore your strong foundation through healthy communication and compassionate connection. Lisa is licensed as a therapist in Chicago, Illinois but serves couples across the US and around the world as a relationship coach.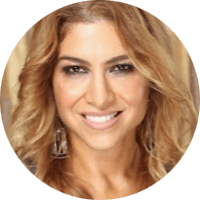 Amy-Noelle Shih
M.A., LPC
Amy-Noelle specializes in relationship dynamics and personal development, and has over 10 years of clinical experience in helping individuals and couples grow into the fullness of their potential. She uses the Gottman Method and also draws from Ester Perel's work, which integrates psychodynamic, attachment, and systemic theories, as well as body-oriented and mindful therapy approaches to help you both create transformational change in yourselves and in your relationship. Amy Noelle is licensed as a therapist in Houston, Texas and serves couples around the world as an affirming relationship coach.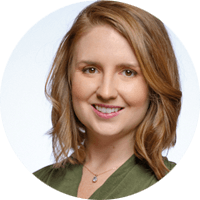 Amanda Schaeffer
M.S., MFTC
Amanda is a Marriage Counselor, Premarital Counselor and Family Therapist with a warm, gentle style that will help you both feel comfortable, respected, and understood. She has a gift for helping couples and families understand each other compassionately, feel emotionally safe, and learn how to relate in positive new ways that allow them to start enjoying each other again.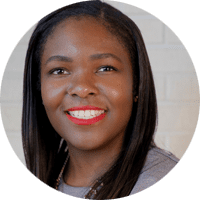 Anastacia Sams
M.A., N.C.C., LMFT-C
I'm Anastacia Sams: a licensed therapist, life coach, and marriage counselor who is all about helping you create the very best life for yourself and for your relationships. I specialize in a type of evidence-based marriage counseling called Emotionally Focused Couples Therapy, that helps you rebuild your secure, strong bond.
I've been told that my warm, gentle style immediately sets people at ease. Working with me, you'll feel safe, cared for, and understood. And through that non-judgmental understanding, you will heal, grow, and — most importantly — understand yourself."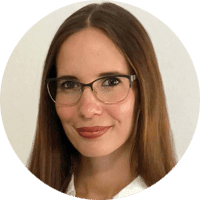 Dori Bagi
M. S., ASORC
Dori is a kind, empathetic couples counselor, individual therapist, and life coach who specializes in sex therapy, and helping couples create healthy emotional and sexual intimacy. Her friendly style makes it safe to talk about anything, and her warm, emotionally-safe, solution-focused approach helps you move past the past, and into a bright new future of intimacy and connection.
Dori holds dual master's degrees in counseling and sexual health. She is licensed as a sex therapist in Sydney, Australia and offers online couples coaching to clients around the world. She is fluent in both English and Hungarian.