Marriage Counseling Online
Let's Meet at Your Place.
Marriage Counseling Online • Relationship Coaching Online
By Lisa Marie Bobby, PhD, LMFT, BCC
I specialize in online marriage counseling and relationship coaching. I meet with couples from all over the world, in the privacy of their own homes. We dive deep into the issues that are creating anger, hurt and frustration, and I help them turn conflict into connection, and restore their strong bond. The process is virtually identical to the great work we do in-office. (Learn more about our effective approach to marriage counseling…)
But one thing I've noticed is that couples who meet with me for relationship coaching or marriage counseling online tend to be even more successful in repairing their relationships than some of the couples we meet with in person. I think I understand the two reasons why.
1. Marriage Counseling Online: It's About Time
The busy, working professionals we help are often frantically busy. Getting two people in the same place at the same time to sit down with me for marriage counseling is like wrestling a couple of Tasmanian Devils.
Work schedules are erratic, someone has to go out of town, it's a street-fight with rush hour traffic during the after-hours times most couples need, and then there's the babysitter situation. Who's going to take care of the kids while mom and dad are gone for three hours? (Driving to the office, having the marriage counseling session and then coming home again?)
In short: It's totally a pain for people to make it to in-person relationship coaching or marriage counseling consistently.
In-Person = Inconsistent: Inconsistent = Ineffective
So what too often happens is that even the most earnest and committed couples are forced to come to marriage counseling inconsistently. And that is a problem. Because usually (obviously) when couples start marriage counseling it's because they are not in a good place.
When couples start marriage counseling they are often struggling against a cycle of negative reactions to each other. Someone takes offense to something someone else said or did, and reacts negatively, and then the other person reacts negatively to the first person's negative reaction, which elicits more negativity.
I don't have to explain — if you've been married for more than two weeks, you know what I'm talking about. At any rate, these negative cycles are powerful. They can take on a life of their own, and be difficult to stop without consistent support from a marriage counselor. This is especially true in the beginning stages of marriage counseling, when people are still reeling from not-so-great experiences and not sure they are emotionally safe with each other. Without regular meetings, negative cycles flare up between sessions and the fragile healing work that's been accomplished is undone.
So ideally, people are able to come to marriage counseling weekly in the beginning. Having these regular appointments allows a couple to keep the new ideas they are learning in our sessions fresh in their mind, and they are having at least weekly, new, good experiences with each other that helps change the trajectory of their interactions. If I can meet with a couple weekly for even 8-12 weeks, ever week, I can help them make amazing, lasting changes to their marriage.
But if a couple comes in for 8 or 12 sessions over the course of six months, meeting once every couple weeks or three …not so much. In
the time between appointments the fragile changes I'm helping the couple make collapse back into the old negative patterns. Every session feels like starting over, and we spend half the time soothing new hurts before we can circle back around to the growth work again.
I explain it to people that marriage counseling appointments are kind of like telephone poles that are holding wires off the ground. Closer together poles keep the wires firm and high. Too much distance and they sag to the ground.
Marriage Counseling Online = Consistency… and Better Results
So that's why online marriage counseling is so great. Meeting with me for marriage counseling online cuts through many of the obstacles that keep people from being able to attend regular sessions. The outcome is that, frankly, they have a more effective experience in marriage counseling online.
With marriage counseling online, you don't have two people screaming out of work and fighting traffic to make it to the meeting (or have one person sitting on my couch alone, being annoyed that the other person is 15 minutes late for the session). You just go home, eat dinner, and then meet with me in your living room. If one person has to travel they're included through a three way Skype call from their hotel room. You don't need a baby sitter because we can schedule our meeting after the little guys are asleep in their rooms, or the bigger ones are extremely pleased that you're having a "meeting" so they can watch a movie.
It's just so much easier for couples to meet with me for marriage counseling online. So that's my theory as to why online marriage counseling is becoming so popular in recent years.
The Love, Happiness & Success Podcast
2. Marriage Counseling Online:  Emotional Intimacy
But there is another, even more important reason why online marriage counseling can be more effective than in-person marriage counseling. There is an even greater emotional intimacy between myself and the clients I work with online. People are relaxed, in their home environment — their safe place — instead of some office. I think that this creates more openness, and more natural interactions in our meetings.
Because I work with people both online and in person at our Denver offices, I have had the opportunity to notice the difference between how the same couples are in the office and at home. What I have found is that people seem to be more willing to be honest with each other, and able to be more vulnerable. They don't have to worry about whether or not the receptionist knows if they've been crying when they leave.
Even more importantly they have more time to keep going after our session ends. They don't have to screech off in two separate cars. They don't have to rush to go pick up the kids. Instead they have time to continue talking about the important things that were coming up in our session. Better yet, they can start implementing the ideas and strategies we may have been talking about right away. Or they can both have some private time to journal or think about our session. Having this time after our meetings helps them get more out of the work.
Online Marriage Counseling: Anywhere In The World
International Marriage Counseling
Another great thing about online marriage counseling is that I'm able to meet with you no matter where in the world you are. Since I specialize in online counseling and coaching, the majority of my clients aren't even in Colorado. They live across the nation, and internationally. I have clients from Dusseldorf to Dubai, and meet with more than a few "location independent" Tech Nomads — and I love it.
I work with many American Ex-Pats who are living overseas. Quite a few of my couples require online marriage counseling, online premarital counseling or relationship coaching because they are in long-distance relationships. How? Three way video conference calls.
Online Marriage Counseling: The Limitations
Why isn't everyone doing online marriage counseling? It's perfect, right?
Actually no. There are very real limitations to online marriage counseling, and it's not for everyone. For instance, people do need to have  a certain degree of comfort with technology. They talk themselves out of trying online counseling or coaching because they think "they'll be talking to a computer." Many of these folks are pleasantly surprised by how easy it is, and how emotionally intimate it feels to be speaking to a warm, competent marriage counselor face-to-face in the privacy of their own living room. But still, for many people it's new, they don't know what to expect, and they may feel intimidated by the technology. Check out my Guide To Online Therapy if you want to learn more about the nuts-and-bolts of how it all works. Some people just cannot stand the idea of online meetings, and that is okay too.
Tour an Online Marriage Counseling Virtual Office!
Meet a Few Of Our Relationship Experts
The marriage counselors, couples therapists and premarital counselors of Growing Self have specialized training and years of experience in helping couples reconnect. We use only evidence based strategies that have been proven by research to help you restore your strong bond, and love your relationship again.
Meagan T.
M.A., LMFT
Meagan is a relationship specialist. She is a Licensed Marriage and Family Therapist with over nine years of experience in helping couples reconnect, and enjoy each other again. She specializes in Denver marriage counseling, Denver premarital counseling, and online relationship coaching.
Meagan uses effective, evidence based forms of marriage counseling including Emotionally-Focused Couples Therapy and The Gottman Method. In addition to working one-on-one with couples, she teaches our Lifetime of Love premarital and relationship class. Meagan is available to meet with you for marriage counseling or couples therapy in Denver, and for relationship coaching and premarital counseling online.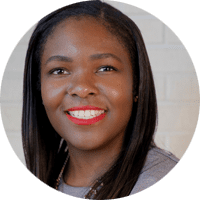 Anastacia S.
M.A., N.C.C., LMFT
I'm Anastacia: a licensed therapist, life coach, and marriage counselor who is all about helping you create the very best life for yourself and for your relationships. I specialize in a type of evidence-based marriage counseling called Emotionally Focused Couples Therapy, that helps you rebuild your secure, strong bond.
I've been told that my warm, gentle style immediately sets people at ease. Working with me, you'll feel safe, cared for, and understood. And through that non-judgmental understanding, you will heal, grow, and — most importantly — understand yourself."
Silas H.
M. S., MFT-C
Silas is a marriage counselor and relationship coach with specialized training and experience in helping couples heal their relationships, improve communication, release resentments, and achieve new levels of enjoyment and fulfillment with each other. He has a master's degree in marriage and family therapy, plus  Gottman Method marriage counseling training (Levels 1 and 2), and is a Colorado-based therapist.
His warm, insightful and solution-focused style helps you understand each other, strengthen your foundation, and take positive action to improve your relationship. He's available to meet with you for couples therapy, premarital counseling and marriage counseling in our Broomfield, Colorado office and for relationship coaching online. 
Dr. Georgiana S.
PhD, MFT
Dr. Georgiana is a couples counselor and relationship coach with a "tough love" style. Her no-nonsense approach and direct feedback can help you get clarity about what's creating issues in your relationship, develop emotional intelligence skills, change the way you interact with each other, and negotiate your differences in order to build bridges to the center.
Dr. Georgiana is a certified coach as well as a licensed as a marriage and family therapist in California but she specializes in online relationship coaching. She divides her time between San Francisco and Buenos Aires. She is fluent in English, Spanish and French.
Lisa J.
M.A., LPC
Lisa is a warm, thoughtful and experienced couples counselor, therapist and coach. She has extensive post-graduate training in evidence-based couples therapy (Gottman Method Levels 1 & 2). Her approach helps you rebuild empathy, and restore your strong foundation through healthy communication and compassionate connection. Lisa is licensed as a therapist in Chicago, Illinois but serves couples across the US and around the world as a relationship coach.
Hunter T.
M.S., LMFT
Hunter is a warm, compassionate marriage counselor, couples therapist, and parenting coach who believes in love, and that strong marriages create strong families. He practices Emotionally Focused Couples Therapy, which is an evidence-based form of marriage counseling that focuses on helping you create a strong, secure attachment built on trust and empathy.
His gentle, but effective approach can help you open up with each other, and have healing conversations that repair your bond and allow you both to consistently show each other the love and respect you both deserve. Hunter's roots are in Utah, but he is currently based in Colorado. He can serve you as a couples therapist or marriage counselor in Fort Collins, CO and Broomfield, CO, and he provides online marriage counseling & relationship coaching to couples across the US and around the world.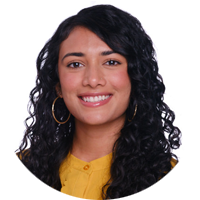 Neha P.
M.S., MFTC
Neha is an open-minded relationship therapist and life coach with an authentic approach. She believes you are the agent of change, and she can help you activate systems that lead to achieving your goals. She is a strength-based and solution-focused therapist and coach in her work with couples and individuals. Neha believes that to experience personal growth, you must build from what works best for you. In her work as a life coach, therapist, and marriage counselor she help clients to understand their identity, establish strengths, and feel empowered.
Whether our encounters are on the phone, over email, in person, or via Skype, you created an environment where I feel comfortable, safe and valued. As a result, I learn to change the way I talk to myself and view the world, and gain the tools to "unstick" whenever I feel paralyzed. You helped me unearth happiness and contentment. It's been a consistent driving force behind my personal discovery and growth.
Have questions? Call anytime. We answer 24/7.
Have More Questions About Marriage Counseling or Couples Therapy?
We Have Answers.
If you have more questions about Marriage Counseling, we are happy to answer them in person. Schedule a free consultation session with one of our expert marriage counselors today. We offer in-person marriage counseling and couples therapy in Denver, Broomfield, Denver Tech Center and Fort Collins. We also provide online marriage counseling, online relationship coaching and couples therapy online. 
Call 720-370-1800 for personal assistance in scheduling, or schedule your free consultation online. In your first private meeting with an expert marriage counselor you can talk about your hopes for your relationship, and start moving forward together in mending your marriage.
"You provided us such a safe place to be honest with ourselves and with each other our fear of being vulnerable and weak were transformed into a feeling of opportunity to be heard. My husband and I are better friends, parents, lovers and companions than we have ever been."