Advice From a Marriage Counselor: Signs Your Relationship is Failing
Is Your Marriage On The Rocks?
"Is this just a fight? Or are we really in trouble?" Those are questions that we've all wondered after a yucky feeling argument with our partners. The truth is that all relationships have conflict, and "rough patches." Relationships grow and evolve, and when couples work through their differences constructively it brings them closer together. That's our marriage counseling philosophy, here at Growing Self. I genuinely believe that weathering tough times IS the path of greater intimacy and emotional depth in a relationship, and every conflict is an opportunity for connection. Really. (I'm saying that as both a marriage counselor and as a person who's been married for practically 20 years).
However.
There are some kinds of interactions and patterns that, when present in a marriage, must absolutely be snuffed out… and fast. If you don't attend to negative relationship patterns early on, they can take over a relationship and turn it into a seething toxic nest of anxiety, resentment, hurt feelings, anger and disconnection. If not remedied, the last stop on this sad train is divorce (or bitter, lonely cohabitation).
You don't want that. On this episode of the Love, Happiness and Success Podcast I'm talking about telltale signs that your marriage is getting into trouble and things that you can do to pull it back from the brink.
I sincerely hope that this advice helps you.
All the best,
Dr. Lisa Marie Bobby
Comments? Questions? Success Stories? Please share in the comments section below…
Listen & Subscribe to the Podcast
Enjoy the Podcast?
Please rate and review the Love, Happiness & Success Podcast.
Meet a Few Of Our Relationship Experts
The marriage counselors, couples therapists and premarital counselors of Growing Self have specialized training and years of experience in helping couples reconnect. We use only evidence based strategies that have been proven by research to help you restore your strong bond, and love your relationship again.
Meagan T.
M.A., LMFT
Meagan is a relationship specialist. She is a Licensed Marriage and Family Therapist with over nine years of experience in helping couples reconnect, and enjoy each other again. She specializes in Denver marriage counseling, Denver premarital counseling, and online relationship coaching.
Meagan uses effective, evidence based forms of marriage counseling including Emotionally-Focused Couples Therapy and The Gottman Method. In addition to working one-on-one with couples, she teaches our Lifetime of Love premarital and relationship class. Meagan is available to meet with you for marriage counseling or couples therapy in Denver, and for relationship coaching and premarital counseling online.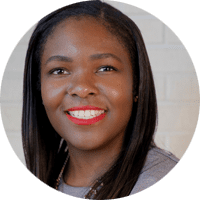 Anastacia S.
M.A., N.C.C., LMFT
I'm Anastacia: a licensed therapist, life coach, and marriage counselor who is all about helping you create the very best life for yourself and for your relationships. I specialize in a type of evidence-based marriage counseling called Emotionally Focused Couples Therapy, that helps you rebuild your secure, strong bond.
I've been told that my warm, gentle style immediately sets people at ease. Working with me, you'll feel safe, cared for, and understood. And through that non-judgmental understanding, you will heal, grow, and — most importantly — understand yourself."
Silas H.
M. S., MFT-C
Silas is a marriage counselor and relationship coach with specialized training and experience in helping couples heal their relationships, improve communication, release resentments, and achieve new levels of enjoyment and fulfillment with each other. He has a master's degree in marriage and family therapy, plus  Gottman Method marriage counseling training (Levels 1 and 2), and is a Colorado-based therapist.
His warm, insightful and solution-focused style helps you understand each other, strengthen your foundation, and take positive action to improve your relationship. He's available to meet with you for couples therapy, premarital counseling and marriage counseling in our Broomfield, Colorado office and for relationship coaching online. 
Dr. Georgiana S.
PhD, MFT
Dr. Georgiana is a couples counselor and relationship coach with a "tough love" style. Her no-nonsense approach and direct feedback can help you get clarity about what's creating issues in your relationship, develop emotional intelligence skills, change the way you interact with each other, and negotiate your differences in order to build bridges to the center.
Dr. Georgiana is a certified coach as well as a licensed as a marriage and family therapist in California but she specializes in online relationship coaching. She divides her time between San Francisco and Buenos Aires. She is fluent in English, Spanish and French.
Lisa J.
M.A., LPC
Lisa is a warm, thoughtful and experienced couples counselor, therapist and coach. She has extensive post-graduate training in evidence-based couples therapy (Gottman Method Levels 1 & 2). Her approach helps you rebuild empathy, and restore your strong foundation through healthy communication and compassionate connection. Lisa is licensed as a therapist in Chicago, Illinois but serves couples across the US and around the world as a relationship coach.
Hunter T.
M.S., LMFT
Hunter is a warm, compassionate marriage counselor, couples therapist, and parenting coach who believes in love, and that strong marriages create strong families. He practices Emotionally Focused Couples Therapy, which is an evidence-based form of marriage counseling that focuses on helping you create a strong, secure attachment built on trust and empathy.
His gentle, but effective approach can help you open up with each other, and have healing conversations that repair your bond and allow you both to consistently show each other the love and respect you both deserve. Hunter's roots are in Utah, but he is currently based in Colorado. He can serve you as a couples therapist or marriage counselor in Fort Collins, CO and Broomfield, CO, and he provides online marriage counseling & relationship coaching to couples across the US and around the world.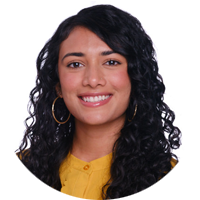 Neha P.
M.S., MFTC
Neha is an open-minded relationship therapist and life coach with an authentic approach. She believes you are the agent of change, and she can help you activate systems that lead to achieving your goals. She is a strength-based and solution-focused therapist and coach in her work with couples and individuals. Neha believes that to experience personal growth, you must build from what works best for you. In her work as a life coach, therapist, and marriage counselor she help clients to understand their identity, establish strengths, and feel empowered.