Dating Coaching Services
Administrative Support, For Busy Professionals.
Administrative Support For Dating
Denver Dating Coach • San Francisco Dating Coach • Online Dating Coach
One of the most difficult aspects of modern dating for many busy professionals is the sheer amount of time it takes to connect with others. When you have a lot going on, you don't have extra time to massage your profile statement, keep your online dating profiles current, comb through profiles of potential matches, manage your social calendar, AND stay on top of the endless correspondence.
If you've been dating online for any length of time at all you may have wished for a "magic elf" who could manage the routine tasks of modern dating for you, filter out all the correspondence that's a waste of your time, and simply present you with a neat spreadsheet of your most promising options. (And perhaps even create an agenda for your evenings and weekends.)
You wished, we listened. Now, in addition to our private dating coaching services and strategic dating coaching class, Growing Self offers personal assistant services to help you stay on top of the dating game, easily and effortlessly.
Meet Your New Personal Assistant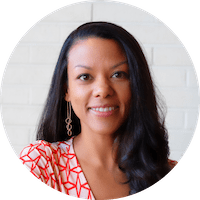 This is Tammy.
Tammy is an incredibly competent, organizational genius. She can help you set up your online dating profiles and keep them up-to-date, she can sort through the ocean of profiles to help you find your ideal matches, and she can help you manage correspondence from all the potential suitors competing for your attention.
Here's What She Can Do For You.
Good: Pierce
You can get help, by the hour, for whatever you need. Want someone to edit your profile statement, or help you sort through photos? How about a hand researching the most promising singles in your area? Or assistance in weeding through the backlog of emails and messages overflowing your in-box?

We've got you covered. Just say the word, and we're here to help.
Best: Sean
Don't have time to deal with any of it? Not a problem. After meeting with you for a consultation to learn who you are and what you want, Tammy can set up and maintain three online dating profiles for you including editing your profile statement and your photos. Then she'll get to work identifying your most promising matches, and help you get connected with your ideal partner. She'll filter your correspondence, and even set up your dates. All you have to do is shower, and show up. Effortless.

Creation of Three Online Dating Accounts

Consultation to Identify Your Preferences

Two Hours Per Week of Correspondence Management

Assistance in Identifying Ideal Partners

Organized List of Weekly Top 10 Matches

Social Schedule Management

$400 Set Up Fee + $150/week Ongoing
Better: Daniel
If you need more support in managing your dating life, Tammy is your Girl Friday. After meeting with you to learn about your preferences, she can get your online profile up and running, find and research your best matches, stay on top of your correspondence, and keep your profile up to date. So. Easy.

Creation of One Online Dating Account

Consultation to Identify Your Preferences

One Hour Per Week of Correspondence & Profile Management

Organized List of Weekly Top 5 Matches

$250 Set Up Fee + $99 / week Ongoing

 
You can speak with Tammy to discuss your administrative needs, and she'll put a plan together for you.
We are here to accommodate you and this work for your schedule, your budget and your circumstances. Have questions? Call or email anytime.
Want Private Dating Coaching, Plus Administrative Support?
No problem. Start by scheduling your free consultation with your dating coach, and after your first appointment we'll help you get connected with administrative support too.
Answers to Your Dating Coaching Questions
Wondering how, exactly, a professional dating coach can help you get different results? It starts with a journey of self-discovery, where you learn more about yourself and the previously unknown obstacles that have been getting in the way of your success. Armed with that knowledge, you can then work with your coach to try new, more effective strategies.
If you're considering dating coaching, an understandable question is how much dating coaching costs. First, it's helpful to understand the true value that expert dating coaching can bring to your life. At Growing Self, expert dating coaching is also as affordable as it is meaningful and effective. Learn more about our rates for dating coaching (and whether you can use your insurance!)
Wondering why you should enlist the support of a dating coach, or keep working at things on your own? Here are a few thought provoking questions to help you determine if you could benefit from working with a professional dating coach, or if you're already heading in the right direction.
If you've never done any type of coaching before, you might be a little nervous about what to expect in your very first meeting. Learn more about what types of questions your dating coach will ask, and how your consultation meeting will unfold…
Meet Some Of Our Dating Coaches
Markie Keelan, M.A., LPCC, CSPC
Dynamic Life, Career & Dating Coach
Markie is a Master's level coach with a positive, compassionate attitude towards personal growth. She has years of experience in helping people create real and lasting change in their lives and performing at the highest level of their potential. Listen to Markie's great dating advice on the "New Rules For Dating" podcast with Dr. Helen Fisher.
Teena Evert, M.A., LAC, LMFT
Dating and Relationship Coach
Teena is a certified coach, as well as a licensed marriage and family therapist with many years of experience in helping people create happy, healthy, and authentic relationships. She has extensive experience as a dating coach, and can help you get self-awareness, clarity, confidence, and empowerment to connect with your soul-mate.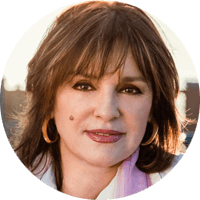 Georgiana Spradling, PhD, MFT
Emotional Intelligence Coach - Dating Coach
Dr. Georgiana is a wise and experienced marriage and family therapist, emotional intelligence coach, and dating coach. Fluent in English, Spanish and French, she takes an international and multicultural approach to healthy relationships. Her straightforward, direct style will help you cut through the clutter and create a focused and effective plan to find your ideal partner.
Free Dating Advice, For You
Nothing creates more anxiety than starting a new relationship with someone you really like, especially when you're not sure how they feel about you. It brings up insecurities, and many, many questions. Questions we're answering, on this episode of the Love, Happiness and Success Podcast.
read more