Reclaim Your Inner Peace
Effective Therapy For Anxiety in Denver and Online
You taught me how to be present.
Online Therapy For Anxiety
Anxiety is the worst: The swirling worries that you cannot escape, and always feeling on edge. If you're Googling around for "anxiety therapist near me" or "anxiety therapist Denver" chances are you've  been through the wringer lately.
You probably feel preoccupied with thoughts about what could happen, or ruminate about things that did happen. Worst-case scenarios play out in your mind, and cold dread blooms in the pit of your stomach. 
Sometimes anxiety shows up as worrisome thoughts, or mental movies projecting terrible outcomes, and sometimes it shows up in your body. Tension, sleeplessness, irritability, and poor appetite can all be signs of anxiety. 
Anxiety is absolutely exhausting. And, anxiety can be cured through evidence-based therapy for anxiety.
Stress and Anxiety Symptoms
Anxiety impacts you on many levels, some obvious, and some subtle. Symptoms of anxiety can include:
Feeling tense, irritable, and angry
Feeling restless, and having difficulty relaxing
Trying to control situations
Being very preoccupied with "safety" issues (health, finances, etc)
Waking up in the middle of the night
Avoiding things
Jumping to negative conclusions
Feeling overwhelmed
Having more tension in your relationships.
Having trouble focusing, or remembering things
The first step in effectively managing anxiety is understanding that it's impacting you. The second is doing something about it. Anxiety doesn't go away on it's own. But learning how to change the way you think, feel and behave through effective therapy for anxiety will help you feel good again.
You Can Manage Anxiety, and Reclaim Your Inner Peace.
Anxiety Therapist Denver | Online Therapy For Anxiety
You do not have to continue to be tormented by scary thoughts. You can learn the skills that will stop anxiety in it's tracks, and allow you to move forward. You can learn how to feel calm, competent, and secure again. Competent, effective therapy for anxiety is the path forward.
Online therapy for anxiety can help you "stop the train" of anxiety by teaching you how to relax your body, and your mind. The good news is that for most people, anxiety is easy to treat. The tools and techniques that heal anxiety are simple to learn and highly effective.
At Growing Self, our anxiety therapists Denver and online anxiety therapists only evidence-based forms of therapy that have been proven by research to help you get results. What we know from decades of research is that one kind of therapy is more effective than any other for helping you overcome anxiety:  Cognitive-Behavioral Therapy. This a kind of therapy that teaches you how to think differently. It also incorporates mindfulness skills, and teaches you how to make day-to-day changes that will empower you, and restore your inner peace.
Best yet? We're easy to work with. We offer evening and weekend appointments, in person and online therapy meetings, and we can help you use your insurance.
Find an Anxiety Therapist in Denver
Our team of Denver anxiety therapists have extensive experience in helping people recover from anxiety and reclaim their inner peace.
Our approach is compassionate, positive, and evidence-based. We're also easy to work with. We cater to busy professionals, so we offer evening and weekend appointments as well as convenient office locations so you can meet with a anxiety therapist in Denver, Greenwood Village (DTC), Broomfield, Fort Collins, and even in Bentonville, AR.
If online therapist is easier for you, that's no problem. You can meet with any of our local therapists either in person, or for therapy online.
Getting started is easy. Schedule your free consultation session to discuss your hopes and goals, and make sure it feels like a good fit before moving forward.
Online Therapy For Anxiety
In addition to providing in-person therapy for anxiety at our local offices, we also offer online therapy for anxiety.
We have excellent anxiety therapists who are licensed in Texas, California, New York, Florida, Illinois, North Carolina, Arkansas, Tennessee and Wisconsin, as well as Colorado.
You can meet with any of these therapists by secure online video to talk about what's going on, and get access to effective cognitive-behavioral therapy for anxiety and mindfulness skills training to help you feel good again.
Please note that we cannot provide psychotherapy to you unless you are working with a provider who is licensed in your state of residence. Please be sure to schedule your free consultation session with a therapist who is licensed in your state.
If you need assistance in figuring out who to work with please contact our client services team, who can help connect you with the right therapist.
Our Expert Therapists Are Here To Help You Conquer Anxiety For Good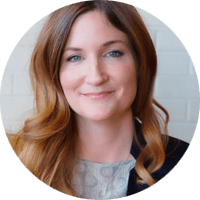 Lisa Marie Bobby, PhD, LMFT, BCC
"Hi, I'm Dr. Lisa Marie Bobby. For over a decade, I've been helping people all over the world create Love, Happiness and Success in their lives through positive, compassionate and effective Marriage Counseling, Therapy and Life Coaching. I'm so pleased to be able to help you, too. There is help for you here, and I'm glad you've found us.
This website is devoted to your wellbeing, and offers loads of free information and actionable advice that you can start using today to create positive change in your life. Browse around to meet our experts, get free advice on our blog, listen to a podcast, or take our "How Healthy is Your Relationship" quiz. Or, if the time is right, you can schedule a free consultation with any of us to talk about your situation -- and, most importantly -- your hopes for your future." -- Dr. Lisa Marie Bobby
We Are Personal Growth Experts
"Hello, I'm Hunter Tolman and I'm excited to partner with you in your journey towards a happier and more fulfilling life.
My passion is helping people just like you reach their highest potential both individually, and in their most important relationships. 
Whether we work together in couples counseling, family therapy, individual therapy, or life coaching, my focus will be understanding your deepest desires for your marriage, your family, and yourself so that I can help you create your most gratifying life. Our work can help you heal, gain understanding and compassion for yourself and others, and live with intention."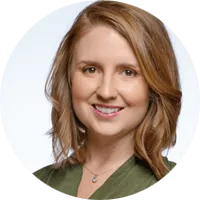 "Hi, I'm Amanda. I can help you understand yourself more deeply so that you can become empowered to make positive changes in yourself, and your relationships.
I became a therapist, life coach and marriage counselor after a career as an educator, and I believe I still have the heart of a teacher. My approach emphasizes learning and practicing new skills, so that you're not just talking about change — you're living it.
I'm available to meet with you for therapy, marriage counseling and coaching in Denver, Broomfield, and also online."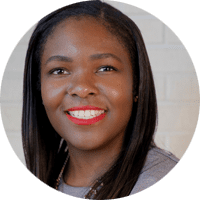 Anastacia S., M.A., LPC, MFTC
"Hi, I'm Anastacia. I'm a Couples Counselor, Colorado-Licensed Therapist, and Life Coach with years of experience in helping people heal and grow. My approach is holistic, and helps you connect your mind, body and spirit. My compassionate, non-judgmental way of being will help you feel understood, and safe enough to talk about the most vulnerable things.
Whether you're struggling with hard feelings, coping with a breakup, or facing a big life transition, I can help you move confidently and authentically forward into a joyful and satisfying new future. I'm available to meet with you in our Denver Colorado office and our Denver Tech Center office,  as well as through online video."
"Hi, I'm Lisa Jordan, M.A., LPC.  I have an affirming, compassionate approach to helping people not just get through hard times but grow from them. Working with me can give you clarity about the past and a new understanding of yourself in the present, so that you can build a bright future.
I use a blend of thoughtful, insightful counseling and strategic, solution-focused coaching to get you unstuck and moving forward again. I am licensed as a therapist in Illinois, and available to meet with you online."
"I'm Silas, a therapist, life coach and couples counselor with Growing Self. I've had my therapy and coaching clients share that my down-to-earth style and sense of humor help them feel comfortable, and like they can talk about anything with me.
If we work together, I'll help you understand yourself more deeply so that you can heal, grow, and make positive changes. I'm available to meet with you for therapy in Broomfield, Colorado and for online life coaching.
"Hey there! I'm Georgi. I specialize in marriage counseling, premarital counseling and therapy. I have a very warm, gentle approach that helps you feel safe, comfortable and understood. I can help you heal and growth through compassionate, evidence based therapy that helps you cultivate self-esteem and feel good about yourself.
I am available to meet with you for therapy or marriage counseling in Bentonville, Arkansas. If you are a resident of Arkansas, I'm able to meet with you for online therapy or online marriage counseling."
"I'm Tomauro Veasley, and I'm a therapist, couples counselor and certified life coach who is all about helping you feel good again. I have a positive, action oriented style that emphasizes helping you make real-world changes to get better results in yourself, your life and your relationships. 
I am available for online therapy if you live in Tennessee, but I work with people across the US and internationally as a life coach online."