Your Relationship Questions, Answered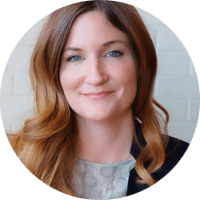 As a marriage counselor and couples therapist, I know that relationships can be confusing sometimes, and lots of people have relationship questions. We have listeners of the Love, Happiness and Success Podcast and readers of our blog get in touch frequently asking questions about how they can connect with their partners, improve their communication, or create positive change in their marriages. (As well as asking questions about how to grow personally, or create positive changes in different areas of their life). But today's podcast is all about relationships – specifically, your relationship questions.
Your Relationship Questions, Answered.
Today, we're answering your relationship questions in order to give you some direction, and real help for your relationship. Here are some of the relationship questions I'm answering today:
Ms M asks, "How do I know whether my relationship is worth saving, or if I should let this go and move on?"
Lisa asks: "Should I stay friends with my Ex?"
We discussed the pros and cons of staying friends with your Ex, and how to decide whether or not you should. We also talked about how to cut the cord with your Ex, if the time is right. A resource shared was, "Exaholics: Breaking Your Addiction to an Ex Love"
Mr. T asks: "I'm shutting down with my partner. How do I stop?"
Ms. K asks: "I'm afraid that my boyfriend is emotionally unavailable due to his own issues. What do I do?"
We talked about the realities of having a partner with unaddressed emotional issues, and who is not interested in working on themselves. We discussed her points of power, and her opportunities for changing the situation, as well as how to move forward with a partner who is unwilling. Resources mentioned included, What to Do When Your Partner Has a Problem.
Do you have relationship advice for these questioners or personal experiences that you can relate? Perhaps you have your own relationship questions, self-improvement questions, breakup questions, or career questions for an upcoming episode of The Love, Happiness and Success Podcast? If so, please leave them in the comments!
All the best,
Listen & Subscribe to the Podcast
Enjoy the Podcast?
Please rate and review the Love, Happiness & Success Podcast.
If you're looking for guidance about how to handle a specific situation in your relationship, you can have a "Solution Session" with an expert relationship coach to discuss your concerns and get their help in making a plan of action.
If you're looking to make real and lasting change in your partnership, consider investing in a few months of expert relationship coaching that teaches you both how to have a strong, healthy relationship, and show each other the love and respect you both deserve.