Your Relationship Questions, Answered
As a marriage counselor and couples therapist, I know that relationships can be confusing sometimes, and lots of people have relationship questions. We have listeners of the Love, Happiness and Success Podcast and readers of our blog get in touch frequently asking questions about how they can connect with their partners, improve their communication, or create positive change in their marriages. (As well as asking questions about how to grow personally, or create positive changes in different areas of their life). But today's podcast is all about relationships – specifically, your relationship questions.
Your Relationship Questions, Answered.
Today, we're answering your relationship questions in order to give you some direction, and real help for your relationship. Here are some of the relationship questions I'm answering today:
"How do I know whether my relationship is worth saving, or if I should let this go and move on?"
"Should I stay friends with my Ex?"
We discussed the pros and cons of staying friends with your Ex, and how to decide whether or not you should. We also talked about how to cut the cord with your Ex, if the time is right. A resource shared was, "Exaholics: Breaking Your Addiction to an Ex Love"
"I'm shutting down with my partner. How do I stop?"
"I'm afraid that my boyfriend is emotionally unavailable due to his own issues. What do I do?"
We talked about the realities of having a partner with unaddressed emotional issues, and who is not interested in working on themselves. We discussed her points of power, and her opportunities for changing the situation, as well as how to move forward with a partner who is unwilling. Resources mentioned included, What to Do When Your Partner Has a Problem.
Do you have relationship advice for these questioners or personal experiences that you can relate? Perhaps you have your own relationship questions, self-improvement questions, breakup questions, or career questions for an upcoming episode of The Love, Happiness and Success Podcast? If so, please leave them in the comments!
All the best,
P.S. Pro Tip: One very simple, low key way to start making positive changes in your relationship today is to get your partner to listen to this podcast episode with you. (Yes! Trap them in the car!) Joking aside, listening to relationship advice like that offered here can stimulate productive conversations and lead to growth. Try it and let me know what happens! LMB
Listen & Subscribe to the Podcast
Enjoy the Podcast?
Please rate and review the Love, Happiness & Success Podcast.
If you're looking for guidance about how to handle a specific situation in your relationship, you can have a "Solution Session" with an expert relationship coach to discuss your concerns and get their help in making a plan of action.
If you're looking to make real and lasting change in your partnership, consider investing in a few months of expert relationship coaching that teaches you both how to have a strong, healthy relationship, and show each other the love and respect you both deserve.
Meet a Few Of Our Relationship Experts
The marriage counselors, couples therapists and premarital counselors of Growing Self have specialized training and years of experience in helping couples reconnect. We use only evidence based strategies that have been proven by research to help you restore your strong bond, and love your relationship again.
Meagan T.
M.A., LMFT
Meagan is a relationship specialist. She is a Licensed Marriage and Family Therapist with over nine years of experience in helping couples reconnect, and enjoy each other again. She specializes in Denver marriage counseling, Denver premarital counseling, and online relationship coaching.
Meagan uses effective, evidence based forms of marriage counseling including Emotionally-Focused Couples Therapy and The Gottman Method. In addition to working one-on-one with couples, she teaches our Lifetime of Love premarital and relationship class. Meagan is available to meet with you for marriage counseling or couples therapy in Denver, and for relationship coaching and premarital counseling online.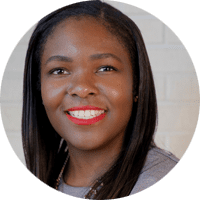 Anastacia S.
M.A., N.C.C., LMFT
I'm Anastacia: a licensed therapist, life coach, and marriage counselor who is all about helping you create the very best life for yourself and for your relationships. I specialize in a type of evidence-based marriage counseling called Emotionally Focused Couples Therapy, that helps you rebuild your secure, strong bond.
I've been told that my warm, gentle style immediately sets people at ease. Working with me, you'll feel safe, cared for, and understood. And through that non-judgmental understanding, you will heal, grow, and — most importantly — understand yourself."
Silas H.
M. S., MFT-C
Silas is a marriage counselor and relationship coach with specialized training and experience in helping couples heal their relationships, improve communication, release resentments, and achieve new levels of enjoyment and fulfillment with each other. He has a master's degree in marriage and family therapy, plus  Gottman Method marriage counseling training (Levels 1 and 2), and is a Colorado-based therapist.
His warm, insightful and solution-focused style helps you understand each other, strengthen your foundation, and take positive action to improve your relationship. He's available to meet with you for couples therapy, premarital counseling and marriage counseling in our Broomfield, Colorado office and for relationship coaching online. 
Dr. Georgiana S.
PhD, MFT
Dr. Georgiana is a couples counselor and relationship coach with a "tough love" style. Her no-nonsense approach and direct feedback can help you get clarity about what's creating issues in your relationship, develop emotional intelligence skills, change the way you interact with each other, and negotiate your differences in order to build bridges to the center.
Dr. Georgiana is a certified coach as well as a licensed as a marriage and family therapist in California but she specializes in online relationship coaching. She divides her time between San Francisco and Buenos Aires. She is fluent in English, Spanish and French.
Lisa J.
M.A., LPC
Lisa is a warm, thoughtful and experienced couples counselor, therapist and coach. She has extensive post-graduate training in evidence-based couples therapy (Gottman Method Levels 1 & 2). Her approach helps you rebuild empathy, and restore your strong foundation through healthy communication and compassionate connection. Lisa is licensed as a therapist in Chicago, Illinois but serves couples across the US and around the world as a relationship coach.
Hunter T.
M.S., LMFT
Hunter is a warm, compassionate marriage counselor, couples therapist, and parenting coach who believes in love, and that strong marriages create strong families. He practices Emotionally Focused Couples Therapy, which is an evidence-based form of marriage counseling that focuses on helping you create a strong, secure attachment built on trust and empathy.
His gentle, but effective approach can help you open up with each other, and have healing conversations that repair your bond and allow you both to consistently show each other the love and respect you both deserve. Hunter's roots are in Utah, but he is currently based in Colorado. He can serve you as a couples therapist or marriage counselor in Fort Collins, CO and Broomfield, CO, and he provides online marriage counseling & relationship coaching to couples across the US and around the world.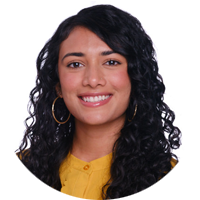 Neha P.
M.S., MFTC
Neha is an open-minded relationship therapist and life coach with an authentic approach. She believes you are the agent of change, and she can help you activate systems that lead to achieving your goals. She is a strength-based and solution-focused therapist and coach in her work with couples and individuals. Neha believes that to experience personal growth, you must build from what works best for you. In her work as a life coach, therapist, and marriage counselor she help clients to understand their identity, establish strengths, and feel empowered.