Create A Lifetime of Love
With Our Fun, Affordable Relationship Class
Six Hours + Six Strategic Relationship Skills = A Lifetime of Love.
Here's What You'll Learn…
The Secrets of Strong Couples
Set your relationship up for success by learning what healthy couples do to keep their love for each other strong, and avoid the common mistakes that can lead to hurt feelings, resentment, and disconnection.
Healthy Communication 101
Find out what the most common communication mistakes are, and how to avoid them. Learn how to relate to each other so that you can turn any conversation into an opportunity for deeper connection.
Manage Inevitable Conflict, Productively
As couples grow together, conflict inevitably occurs. Learn what causes it, how to reduce it, and how to handle it — positively and productively.
Keep Romance Alive
Passion ebbs and flows. By learning how to stay in tune with each other, focus on pleasure and fun, and prioritize each other's needs, you can keep the sizzle in your marriage for years to come.
Create Agreement With The Big Five
Money, Household Responsibilities, Religion, Kids and Sex are the "Big Five" problem areas for most couples. Learn how to create agreement in these important aspects of your marriage, and prevent conflict.
Hopes and Dreams
Be each other's number-one fan: Learn how to accept and support each other, and co-create the kind of meaningful, joyful life you want…. together.
Expert Guidance To Create a Fantastic Relationship
Successful, happy marriages happen when two people work together to create a strong foundation built on communication, emotional connection, friendship, and agreement. The most satisfied and enduring couples are the ones who proactively invest in their marriage by learning the skills — and doing the work — that will keep their love strong.
Our six-hour class "A Lifetime of Love" teaches you specfic strategies and vital relationship skills. You'll leave each engaging class with with assignments, new ideas, and a plan to keep your partnership strong.
FYI: This class is open to all. While we originally developed this class for premarital couples, we've found that SO many established couples benefit from it that we've opened it up to every couple who simply want to improve their relationship in an easy, direct, and inexpensive format.
Meet Your Lifetime of Love Instructors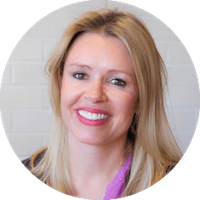 Brenda Fahn
M.A., LMFT
Brenda Fahn is a Licensed Marriage and Family Therapist, and relationship coach with over fifteen years of experience in helping couples thrive. She's a Certified Prepare-Enrich premarital counselor. She's also a long-time married mom of three. Brenda teaches "A Lifetime of Love" at our Broomfield location.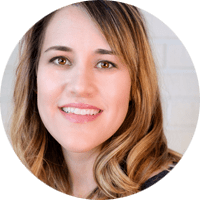 Meagan Terry, M.A., LMFT
Licensed Marriage & Family Therapist
Meagan Terry is a Marriage and Family Therapist, premarital counselor and relationship coach with nearly 10 years of experience in helping couples create strong, happy, healthy relationships. She is also a happily married momma. Meagan teaches "A Lifetime of Love" at our Denver / Cherry Creek location.
An Effective and Affordable Alternative to Private Couples Counseling
Our Lifetime of Love instructors, Meagan Terry, M.A., LMFT and Brenda Fahn, M.A., LMFT are both Licensed Marriage and Family Therapists with over 25 years of combined experience in helping couples create amazing relationships. As "Advanced Clinicians" they typically charge $125 for a 45 minute private premarital counseling or relationship coaching session. (Learn more about our rates for private counseling and coaching).
But the Lifetime of Love premarital and relationship class gives you 6 full hours of relationship success strategies, and all their best tips, advice, and strategic assignments … for only $260 per couple. That's a savings of nearly five-hundred dollars. It's a steal.
Best yet — if you want both the information of a class, and the opportunity to discuss specific issues — you can take the Lifetime of Love class and also request private premarital or relationship counseling sessions too. Just speak to your instructor about your interest in doing that, and she'll set you up.
We're all about being easy, flexible, and making your experience with us exactly what you need.
Register For A Lifetime of Love
Our intimate classes sell out fast, so reserve your spot today!
Option 1: Thursday Evenings at our Denver / Cherry Creek Location
Option 2: Evenings in Broomfield
Option 3: Saturday Mornings in Denver