Effective Depression Treatment in Denver
Feel Good Again.
Every time we met, I walked out feeling more positive about life.
You created a positive and encouraging environment where I began to release overwhelming feelings, and discover how to create happiness for myself.
Effective Depression Treatment in Denver, Broomfield & Fort Collins Colorado
Depression Is Exhausting.
Depression is more than just "feeling down" or "being sad."  Here are only some of the things that depressed people experience:
Dreading the day
Feeling like a failure
Feeling unlovable, and unlikeable
Feeling like something is wrong with them
Feeling anxious
Feeling angry (and then guilty for being angry)
Feeing exhausted, joyless, and numb
Feeling hopeless that things can change
Depression is Isolating.
People with depression often feel very, very alone. It can seem like no one understands how real this is for you. When you try to talk about how you feel, you often wish you hadn't. It feels so hard to be with people when you're not okay, so you withdraw.
Your friends and family care, but they have no idea how to help you. Sometimes they even seem frustrated with you for "not being able to pull it together." So you slog through your days, alone, with an aching heart, a mind full of anxieties, and a sense of dread about your future.
There is Hope, and There is Help For Depression
When you're depressed it's hard to believe that anything could possibly help you. It feels
like everything is hopeless, and that therapy will probably be a waste of time
too.
One of the most insidious and destructive aspects of depression is that it tricks people into believing that there is no hope and no help.
Feeling hopeless, helpless, and pessimistic IS the experience of depression. So even though it might seem impossible to believe right now, the truth is that there is very effective treatment for depression.
It's been proven by research to help for depression, it's helped millions of people all around the world recover from depression, and it can help you, too.
Evidence-Based Therapy For Depression in Denver: Cognitive Behavioral Therapy
Research consistently shows that the most effective strategy for treating Depression is something called Cognitive Behavioral Therapy. This kind of therapy, used either with medication or on it's own, has been found to be the best way to recover from Depression long-term.
Cognitive Behavioral Therapy (CBT) helps you in a few ways. First of all, it identifies the "depressive thoughts" that make you feel so badly. By re-training your brain to think about yourself, your life, and your opportunities in a healthier way, your mood will improve and you will become more resilient to life's normal ups and downs.
CBT also focuses on behaviors. There are life-skills that create a life that make you less vulnerable to Depression. Everything from nutrition, to exercise, to relationships, to meaningful activities can be protective factors for Depression. Building healthy, happiness-generating routines and practices will help you manage Depression long term.
CBT incorporates many other techniques and training such as mindfulness skills, relaxation techniques, communication skills, coaching and problem solving. Working in all these areas teaches you how to make day-to-day changes that will empower you and make you less vulnerable to Depression–as well has help you build the kind of life you can feel happy about.
We can help you conquer Depression and live the authentically happy life you deserve.
We Understand, and We Can Help You Conquer Depression.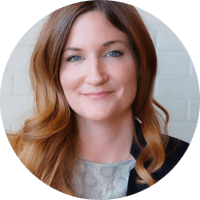 Lisa Marie Bobby, PhD, LMFT, BCC
"Hi, I'm Dr. Lisa Marie Bobby. For over a decade, I've been helping people all over the world create Love, Happiness and Success in their lives through positive, compassionate and effective Marriage Counseling, Therapy and Life Coaching. I'm so pleased to be able to help you, too. There is help for you here, and I'm glad you've found us.
This website is devoted to your wellbeing, and offers loads of free information and actionable advice that you can start using today to create positive change in your life. Browse around to educate yourself about your options, read some articles, listen to a podcast, or sign up for a free online training. Or, if the time is right, you can schedule a free consultation with any of us to talk about your situation -- and, most importantly -- your hopes for your future." -- Dr. Lisa Marie Bobby
We Are Personal Growth Experts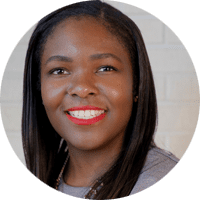 Anastacia Sams, M.A., LMFTC
"Hi, I'm Anastacia. I'm a Couples Counselor, Individual Therapist, and Life Coach with years of experience in helping people heal and grow. My approach is holistic, and helps you connect your mind, body and spirit. My compassionate, non-judgmental way of being will help you feel understood, and safe enough to talk about the most vulnerable things.
Whether you're struggling with hard feelings, coping with a breakup, or facing a big life transition, I can help you move confidently and authentically forward into a joyful and satisfying new future. I'm available to meet with you in our Denver Colorado office and our Denver Tech Center office,  as well as through online video."
"Hi, I'm Brenda. I am a Licensed Marriage and Family Therapist, Couples Counselor, Individual Therapist and Life Coach with over fifteen years of experience in helping my clients strengthen their marriages, their families, and themselves.
I can help you overcome depression and anxiety, and start building a life full of meaning and joy. I'm here to help you build happy, healthy relationships, reclaim your happiness after a set back, and cultivate pleasure, satisfaction, and love in your life. I'm available in Denver, Broomfield, and Online."
"Hi, I'm Dr. Chelsea. I have an affirming, compassionate approach to helping people not just get through hard times but grow from them. Working with me can give you clarity about the past and a new understanding of yourself in the present, so that you can build a bright future.
I use a blend of thoughtful, insightful counseling and strategic, solution-focused coaching to get you unstuck and moving forward again. I am available to meet with you in our Fort Collins, Colorado office, and through online video."
Do you get excited to set goals for personal and professional improvement, but find yourself typically not following through with or seeing success in these areas of your life? That's okay, we get it! Denver therapist and life coach, Tacy LeBaron, M.S., MFTC shares her goal setting tools for following through with and experiencing success in your daily and year-long goals!
read more