Grow into Your Best Self
Transformational Life Coaching and Therapy 
"And the day came when the risk to remain tight in a bud was more painful than the risk it took to blossom." – Anais Nin
How You Know It's Time To Grow
We all go through times when we're not feeling good. Things aren't working out the way we hoped. Our relationships feel frustrating. We feel sad, anxious, or stuck in the past. We struggle against change. Old patterns, and unhelpful ways of being are holding us back. The best we know how to do is no longer good enough.
When you're having this experience, it doesn't mean something is "wrong." It means you've arrived at the cusp of a growth moment. When what you've been doing isn't good enough anymore it's an invitation to grow in self-awareness, develop new ways of thinking, and start experimenting with new ways of being that will take you to the next level of your personal development.
Dissatisfaction with how you're feeling right now is providing you with the motivation to think about taking positive action in your life, like getting involved with a Denver therapist, or online therapy, or a life coach. And that is the energy that will move you forward.
Create The Love, Happiness & Success You Deserve
Our Positive, Effective and Evidence-Based Therapy Helps You:  
Feel Stronger & More Self-Confident
Break Old Patterns
Have More Satisfying Relationships
Learn to Love Yourself
Take Care of Your Body, Mind & Soul
Heal and Grow
Discover Yourself
Overcome Anxiety & Depression
Move Past a Breakup or Divorce
Cultivate Authentic Happiness
"I got more out of my first three sessions with you than I did from years with my old therapist."
"You are so great and made such a huge difference in my life that when people ask me how I have been able to become happier I am so excited to encourage them to visit with you."
Denver Therapist | Online Therapy | Online Life Coach
The Right Help at The Right Time
Powerful
We help you go deep, getting to the core issues that are holding you back. Wherever you need to go, we'll be by your side in a safe, supportive, non-judgmental relationship.
Productive
We do life-changing work with many people who have been underwhelmed by past experiences in therapy. Our evidence-based approach is transformational.
Effective
We know that "just talking" is not enough. We teach you the skills and strategies you need to change your life and get better results in every area.
We Are Here For You.
Our team of Denver therapists and online therapists have advanced degrees, training in both therapy and life coaching, and years of experience in helping people heal and grow.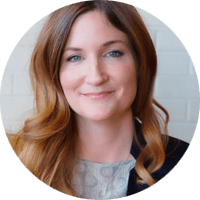 Lisa Marie Bobby, PhD, LMFT, BCC
"Hi, I'm Dr. Lisa Marie Bobby. For over a decade, I've been helping people all over the world create Love, Happiness and Success in their lives through positive, compassionate and effective Marriage Counseling, Therapy and Life Coaching. I'm so pleased to be able to help you, too. There is help for you here, and I'm glad you've found us.
This website is devoted to your wellbeing, and offers loads of free information and actionable advice that you can start using today to create positive change in your life. Browse around to meet our experts, get free advice on our blog, listen to a podcast, or take our "How Healthy is Your Relationship" quiz. Or, if the time is right, you can schedule a free consultation with any of us to talk about your situation -- and, most importantly -- your hopes for your future." -- Dr. Lisa Marie Bobby
We Are Personal Growth Experts
"Hello, I'm Hunter Tolman and I'm excited to partner with you in your journey towards a happier and more fulfilling life.
My passion is helping people just like you reach their highest potential both individually, and in their most important relationships. 
Whether we work together in couples counseling, family therapy, individual therapy, or life coaching, my focus will be understanding your deepest desires for your marriage, your family, and yourself so that I can help you create your most gratifying life. Our work can help you heal, gain understanding and compassion for yourself and others, and live with intention."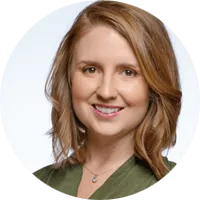 "Hi, I'm Amanda. I can help you understand yourself more deeply so that you can become empowered to make positive changes in yourself, and your relationships.
I became a therapist, life coach and marriage counselor after a career as an educator, and I believe I still have the heart of a teacher. My approach emphasizes learning and practicing new skills, so that you're not just talking about change — you're living it.
I'm available to meet with you for therapy, marriage counseling and coaching in Denver, Broomfield, and also online."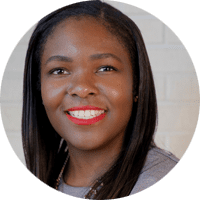 Anastacia S., M.A., LPC, MFTC
"Hi, I'm Anastacia. I'm a Couples Counselor, Colorado-Licensed Therapist, and Life Coach with years of experience in helping people heal and grow. My approach is holistic, and helps you connect your mind, body and spirit. My compassionate, non-judgmental way of being will help you feel understood, and safe enough to talk about the most vulnerable things.
Whether you're struggling with hard feelings, coping with a breakup, or facing a big life transition, I can help you move confidently and authentically forward into a joyful and satisfying new future. I'm available to meet with you in our Denver Colorado office and our Denver Tech Center office,  as well as through online video."
"Hi, I'm Lisa Jordan, M.A., LPC.  I have an affirming, compassionate approach to helping people not just get through hard times but grow from them. Working with me can give you clarity about the past and a new understanding of yourself in the present, so that you can build a bright future.
I use a blend of thoughtful, insightful counseling and strategic, solution-focused coaching to get you unstuck and moving forward again. I am licensed as a therapist in Illinois, and available to meet with you online."
"I'm Silas, a therapist, life coach and couples counselor with Growing Self. I've had my therapy and coaching clients share that my down-to-earth style and sense of humor help them feel comfortable, and like they can talk about anything with me.
If we work together, I'll help you understand yourself more deeply so that you can heal, grow, and make positive changes. I'm available to meet with you for therapy in Broomfield, Colorado and for online life coaching.
"Hey there! I'm Georgi. I specialize in marriage counseling, premarital counseling and therapy. I have a very warm, gentle approach that helps you feel safe, comfortable and understood. I can help you heal and growth through compassionate, evidence based therapy that helps you cultivate self-esteem and feel good about yourself.
I am available to meet with you for therapy or marriage counseling in Bentonville, Arkansas. If you are a resident of Arkansas, I'm able to meet with you for online therapy or online marriage counseling."
"I'm Tomauro Veasley, and I'm a therapist, couples counselor and certified life coach who is all about helping you feel good again. I have a positive, action oriented style that emphasizes helping you make real-world changes to get better results in yourself, your life and your relationships. 
I am available for online therapy if you live in Tennessee, but I work with people across the US and internationally as a life coach online."
Ready To Start?
Creating real and lasting change in yourself, your relationship or your career is not an event. It's a growth process that happens over time when you partner with an effective coach or counselor who can help you gain self awareness, learn new skills, and take action to get better results.
The first step in this life-changing journey is to schedule a first meeting. You can meet in-person or online with the expert of your choice to discuss your hopes and goals, and make sure it's a good fit before moving forward.
Connect With Us
If you have questions, or would like assistance in scheduling your first appointment we are here to help.
Meet Laurel K., our Client Services Specialist
We have a small, tight-knit team ready to support you on your journey of growth. If you have questions, or need help scheduling a first appointment you can connect with Laurel, Jordan, Carly, or Gwen by live chat, email or phone.