Premarital Counseling For a Lifetime of Love
Denver • Broomfield • DTC • Online Across the Us & Internationally
Premarital Counseling Questions: Can You Do "Non-Religious" or Secular Premarital Counseling?
By Dr. Lisa Marie Bobby, Founder of Growing Self Counseling & Coaching
Yes, however many couples don't realize that there are more options for premarital counseling than the ones offered through their church or synagogue. Furthermore, more and more couples are electing to have their marriages outside of a religious institution altogether. They're writing their own vows, and eschewing the cathedral for the beach. As a result, they aren't required to go through any type of premarital counseling in order to tie the knot. Sadly, many of them don't realize the importance of premarital counseling, and don't make it a priority.
But even couples who do "traditional" premarital counseling through their church or other religious institution may not get the type of premarital counseling that teaches them how to have a great relationship, and gives them a tool kit of skills and strategies to use in the future. This is because, while some large churches have structured premarital counseling programs that can be really good, most don't. Most religious-oriented "premarital counseling" consists of a couple of meetings with a clergy-person.
What actually happens in these religious-oriented premarital counseling sessions with a priest or rabbi has very little in common with an actual premarital counseling program. If couples are lucky they'll leave with a couple of worksheets, and a pat on the back from a well meaning pastor. What's the problem? Your priest is not a marriage and family therapist. He (likely) sincerely believes that the path to a happy healthy marriage is to be religious together, and his job is to help you to do that. While spirituality is a is beautiful and important part of family life, having a really fantastic, enjoyable and successful relationship is a little more involved.
High quality premarital counseling actually teaches you how to do several important things that will protect your marriage from harm, and keep your love strong through the years. A good premarital program should teach you:
How to show each other love and respect, even when (or especially when) things are challenging.
How to communicate with each other.
How to handle inevitable conflict productively.
How to keep your relationship interesting and passionate.
How to get on the same page around important issues like parenting, money, priorities and more.
How to support each others hopes and dreams — both as a couple, and as individuals.
Pastoral premarital counseling, well intended as it is, just doesn't go that deeply into teaching you the skills for making all that happen. We do. We have many opportunities for you to do premarital counseling with us, including our Lifetime of Love premarital class, our "I DO!" premarital program, and private premarital counseling. 
I hope you take advantage of at least one of them.
With love and respect,
Dr. Lisa Marie Bobby, PhD, LMFT, BCC
IS PREMARITAL COUNSELING NECESSARY?
No, premarital counseling is not a requirement to get married, and it's an easy to prioritize other expenses instead. However, just like what happens when you disregard other essentials (exercise, nutrition, sleep) the consequences caused by not investing in premarital education are much harder and more expensive to treat than they are to prevent…. Read more
HOW MUCH DOES PREMARITAL COUNSELING COST?
The cost of high-quality premarital counseling can vary depending on who you see, how many sessions you require, and the format you choose. If you're on a budget and looking for basic instruction on communication skills, getting on the same page around finances, priorities, etc. you may consider a class format. Classes tend to be most affordable and usually cost around…. Read more
CAN WE DO PREMARITAL COUNSELING ONLINE?
Online premarital counseling can be very effective and helpful for many couples. This is especially true for long-distance couples, couples in rural areas, couples who travel, and very busy professionals who would find it difficult (or impossible) to attend sessions otherwise. However, there are situations where online premarital counseling may not be a good idea… Read more
WHAT TO EXPECT IN PREMARITAL COUNSELING?
Good, evidence based premarital counseling generally starts with an assessment. There are various ways to do this. Sometimes you'll take an online quiz to determine your strengths and growth areas. Some premarital counselors prefer to interview you both to get an idea of your strengths and opportunities. Once that is mapped out…. Read more
Meet Our Team
Of Premarital Counseling Experts
Jessica Small, M.A., LMFT
Jessica Small is a Licensed Marriage and Family Therapist premarital counselor with years of experience in helping couples identify their strengths, pinpoint potential problem areas, and resolve issues before they start. She leads our "I DO!" premarital program.
Meagan Terry is a Licensed Marriage and Family therapist, and a relationship expert. She specializes in helping couples communicate, keep their love strong, and create healthy, happy families. She teaches our "Lifetime of Love" premarital and relationship class.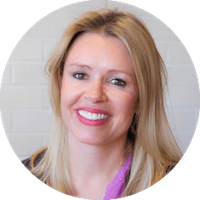 Brenda Fahn is a Licensed Marriage and Family Therapist with over 15 years of experience in helping couples and families thrive. She is a certified Prepare-Enrich premarital counselor, and also teaches our "Lifetime of Love" premarital and relationship class.
Best Yet? We're Easy To Work With.
We're Convenient
Day, evening & weekend appointments.
We have convenient office locations across the Denver Metro area in Denver / Cherry Creek, Broomfield, and Denver Tech Center.
Travel? Busy schedule?  We offer online premarital counseling too.
Easy online scheduling, or call our 24/7 receptionist for live help.
We're Affordable
Our effective approach gets you results in fewer sessions
Our rates are reasonable, and we have sliding scale options
We offer cost-effective classes, or structured programs
Meet a Few Of Our Relationship Experts
The marriage counselors, couples therapists and premarital counselors of Growing Self have specialized training and years of experience in helping couples reconnect. We use only evidence based strategies that have been proven by research to help you restore your strong bond, and love your relationship again.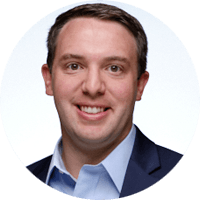 Hunter Tolman
M.S., MFTC
Hunter is an exceptionally warm, compassionate couples counselor and therapist who has specialized training in Emotionally Focused Couples Therapy as well as family systems. He helps individuals gain self-awareness and move past self-limiting patterns, and helps couples achieve deeper levels of communication, connection, and commitment. He can help you both to understand yourselves, and each other, so that you can create new, positive ways of relating that heal your bond.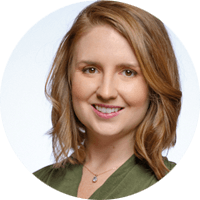 Amanda Schaeffer
M.S., MFTC
Amanda is a Marriage Counselor, Premarital Counselor and Family Therapist with a warm, gentle style that will help you both feel comfortable, respected, and understood. She has a gift for helping couples and families understand each other compassionately, feel emotionally safe, and learn how to relate in positive new ways that allow them to start enjoying each other again.
Teresa Thomas
M.A.
Teresa Thomas is a marriage counselor and couples therapist with years of experience in helping couples communicate more effectively, find new solutions to old problems, repair their strong bond, rebuild trust after affairs, successfully blend families, improve their sexual intimacy, and parent joyfully together. She is a couples therapist and parenting coach with a positive, solution focused style who specializes in helping you both make positive changes to your life, as well as to your relationship.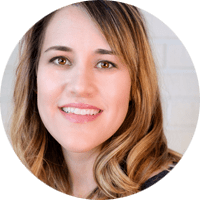 Meagan Terry
M.A., LMFT
Meagan Terry is a relationship specialist. She is a Licensed Marriage and Family Therapist with over nine years of experience in helping couples reconnect, and enjoy each other again. She uses effective, evidence based forms of marriage counseling including Emotionally-Focused Couples Therapy and The Gottman Method. In addition to working one-on-one with couples, she teaches our Lifetime of Love premarital and relationship class.
Seth Bender
M. A., LMFTC
Seth Bender is a marriage and family therapist with specialized training and experience in helping couples heal their relationships, improve communication, release resentments, and achieve new levels of enjoyment and fulfillment with each other. He practices Emotionally Focused Couples Therapy to help you strengthen your bond, as well as positive, empowering and solution focused coaching strategies to help you both take positive action in your relationship.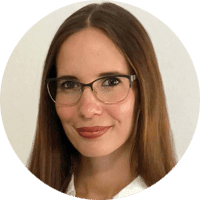 Dori Bagi
M. S., ASORC
Dori is a kind, empathetic couples counselor, individual therapist, and life coach who specializes in sex therapy, and helping couples create healthy emotional and sexual intimacy. Her friendly style makes it safe to talk about anything, and her solution-focused approach helps you move past the past, and into a bright new future of intimacy and connection.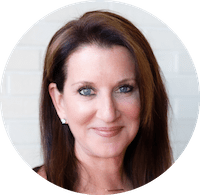 Polly Drew
M.Ed., LMFT
Polly is a marriage counselor with over 25 years of experience in helping couples "come back from the brink," heal their strong bond, and enter into a positive and satisfying new chapter of life together. Her warm, competent style will put you both at ease and help you find new solutions to old problems.