Relationship Coaching
Make Your Good Relationship Great
Denver Relationship Coaching: Be Happy Together
Everything worth having requires some effort and attention. You invested in your education, your career, your health and your home. Why should your marriage be different?
The fact is, no one teaches you how to have a great relationship. Everyone has to learn. Think of Relationship Coaching as the "Love Class" you never got in high school.
That's why the strongest, healthiest couples are the ones who do relationship coaching.
Couples who are committed to having a great relationship prioritize their marriages, and are willing to invest time and energy into learning how to keep them happy, healthy and joyful.
Relationship Coaching Creates a Strong, Loving Partnership
COMMUNICATION
Learn how to talk so that your partner will listen. Learn how to listen so that you partner will talk. Learn how to have productive conversations instead of conflict.
LOVE & RESPECT
Are you getting what you need to feel loved and respected? Is your partner? Learn HOW to show each other your love, in the ways that are important to you.
PRIORITIES
Couples can waste years fighting about "how things should be done," and "who should do what." Not necessary. Learn how to create agreement and peace in your home.
FINANCES
Money is a source of conflict for many couples. Learn how to get on the same page, and work together to create the financial reality you both want.
ENJOYMENT
Sexual intimacy, friendship, and fun are essential to a healthy marriage. Rediscover the person you fell in love with. Learn how to reconnect, and enjoy each other again.
TOOLS & SKILLS
Stress, bumps in the road, and disagreement are inevitable. We teach you the skills and tools you need to handle life's challenges together, and keep your love strong.
You provided us such a safe place to be honest with ourselves and with each other our fear of being vulnerable and weak were transformed into a feeling of opportunity to be heard. My husband and I are better friends, parents, lovers and companions than we have ever been. – Former Clients
We Are Relationship Experts
We have specialized training and years of experience in helping couples reconnect. We use only evidence based strategies that have been proven by research to help you restore your strong bond, and love your relationship again.
Polly Drew
M.Ed., LMFT
Polly is a marriage counselor has over 25 years of experience in helping couples "come back from the brink," heal their strong bond, and enter into a positive and satisfying new chapter of life together.
Ari Kipnis
M.S.W., LCSW
Ari Kipnis has over ten years of experience in helping couples get back on the same page and rediscover their love for each other through positive, effective, solution-focused strategies.
Kristy Vergo
M.A., NCC, LMFTC
Kristy Vergo is a kind, non-judgmental marriage counselor who specializes in helping couples repair their trust, restore their connection, grow together as individuals, and take their relationship to a new level of emotional intimacy.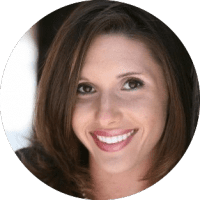 Stephanie Manning
M.A., LMFTC
Stephanie Manning has years of experience in helping couples communicate more effectively, find new solutions to old problems, repair their strong bond, rebuild trust after affairs, successfully blend families, and parent joyfully together.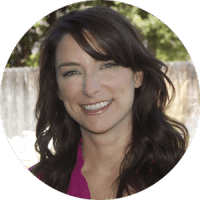 Kathleen Stutts
M.Ed, NCC
Kathleen is a Marriage Counselor and Relationship Coach with a warm, gentle style that will help you both feel comfortable, respected, and understood. She has a gift for helping couples understand each other compassionately, and start enjoying each other again.
Jessica Small
M. A., LMFT
Jessica is a dynamic marriage and family therapist with over 8 years of experience in helping individuals, families & couples create more fulfilling lives and relationships, and to function at an optimum level of health and happiness.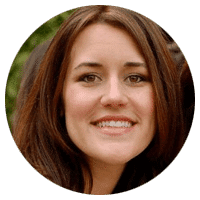 Meagan Terry
M. A., LMFT
Meagan Terry is a relationship specialist. She is a Licensed Marriage and Family Therapist with over nine years of experience in helping couples reconnect, and enjoy each other again. In addition to working one-on-one with couples, she teaches our Lifetime of Love premarital and relationship class.
Lindsey DiStefano
M. A.
Lindsey DiStefano has a Master's Degree in Child, Family and School Psychology, and years of experience in helping children and families flourish. She is currently completing her Master's Degree in Counseling Psychology (Marriage and Family Therapy track) from the University of Colorado. As our 2017 - 2018 Counseling Intern, Lindsey is available to meet with you for marriage counseling, couples counseling, relationship coaching and family therapy at very affordable sliding scale rates. 
Working With Us Is Easy.
We offer affordable sliding scale rates, evening and weekend appointments, can help you use your insurance, and have conveniently located offices in central Denver, Colorado (Cherry Creek), and Broomfield, Colorado just off I-36.
Help yourself to the best day and time using our online calendar below, or call the office at 720-370-1800 for personal assistance in scheduling. (We answer 24/7).
Meet In Person: Denver / Cherry Creek or Broomfield / Boulder
We offer free, in-person consultation sessions so you can make sure it's the right fit before deciding to move forward.
Busy Schedule? Outside Denver? No Problem.
We work with people all over the world via Skype, FaceTime, or Google Hangouts.
Love Advice
From Dr. Lisa Marie Bobby's Love, Happiness & Success Blog and Podcast
Modern dating means discriminating between possible possibilities and probably-nots — in the blink of an eye. Your first impression may be the only chance you get. Denver Dating Coach Dr. Lisa Marie Bobby shares her top tips for a great online profile.
Learn More About Our Marriage Counseling, Relationship Coaching, Premarital Counseling, Dating Coaching, Life Coaching, Career Coaching or Transformational Therapy: