Relationship Coaching
Make Your Good Relationship Great
Denver Relationship Coaching: Be Happy Together
Everything worth having requires some effort and attention. You invested in your education, your career, your health and your home. Why should your marriage be different?
The fact is, no one teaches you how to have a great relationship. Everyone has to learn. Think of relationship coaching Denver & online relationship therapy as the "Love Class" you never got in high school.
That's why the strongest, healthiest couples are the ones who do relationship coaching.
Couples who are committed to having a great relationship prioritize their marriages, and are willing to invest time and energy into learning how to keep them happy, healthy and joyful. At Growing Self, we want your relationship to blossom into a lifetime of love.
Relationship Coaching Creates a Strong, Loving Partnership
COMMUNICATION
Learn how to talk so that your partner will listen. Learn how to listen so that you partner will talk. Learn how to have productive conversations instead of conflict.
LOVE & RESPECT
Are you getting what you need to feel loved and respected? Is your partner? Learn HOW to show each other your love, in the ways that are important to you.
PRIORITIES
Couples can waste years fighting about "how things should be done," and "who should do what." Not necessary. Learn how to create agreement and peace in your home.
FINANCES
Money is a source of conflict for many couples. Learn how to get on the same page, and work together to create the financial reality you both want.
ENJOYMENT
Sexual intimacy, friendship, and fun are essential to a healthy marriage. Rediscover the person you fell in love with. Learn how to reconnect, and enjoy each other again.
TOOLS & SKILLS
Stress, bumps in the road, and disagreement are inevitable. We teach you the skills and tools you need to handle life's challenges together, and keep your love strong.
You provided us such a safe place to be honest with ourselves and with each other our fear of being vulnerable and weak were transformed into a feeling of opportunity to be heard. My husband and I are better friends, parents, lovers and companions than we have ever been.
Meet a Few of Our Relationship Experts
The marriage counselor, couples therapists and premarital counselors of Growing Self have specialized training and years of experience in helping couples reconnect. We use only evidence based strategies that have been proven by research to help you restore your strong bond, and love your relationship again.
Teresa Thomas
M.A.
Teresa Thomas is a marriage counselor and couples therapist with years of experience in helping couples communicate more effectively, find new solutions to old problems, repair their strong bond, rebuild trust after affairs, successfully blend families, improve their sexual intimacy, and parent joyfully together. She is a couples therapist and parenting coach with a positive, solution focused style who specializes in helping you both make positive changes to your life, as well as to your relationship.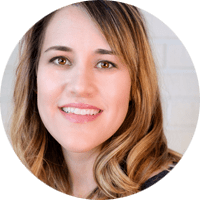 Meagan Terry
M.A., LMFT
Meagan Terry is a relationship specialist. She is a Licensed Marriage and Family Therapist with over nine years of experience in helping couples reconnect, and enjoy each other again. She uses effective, evidence based forms of marriage counseling including Emotionally-Focused Couples Therapy and The Gottman Method. In addition to working one-on-one with couples, she teaches our Lifetime of Love premarital and relationship class.
Seth Bender
M. A., LMFTC
Seth Bender is a marriage and family therapist with specialized training and experience in helping couples heal their relationships, improve communication, release resentments, and achieve new levels of enjoyment and fulfillment with each other. He practices Emotionally Focused Couples Therapy to help you strengthen your bond, as well as positive, empowering and solution focused coaching strategies to help you both take positive action in your relationship.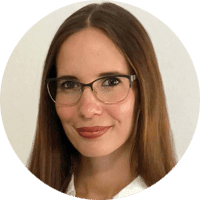 Dori Bagi
M. S., ASORC
Dori is a kind, empathetic couples counselor, individual therapist, and life coach who specializes in sex therapy, and helping couples create healthy emotional and sexual intimacy. Her friendly style makes it safe to talk about anything, and her solution-focused approach helps you move past the past, and into a bright new future of intimacy and connection.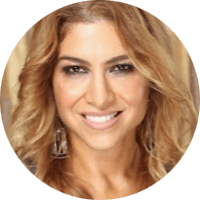 Amy-Noelle Shih
M.A., LPC
Amy-Noelle specializes in relationship dynamics and personal development, and has over 10 years of clinical experience in helping individuals and couples grow into the fullness of their potential. She uses the Gottman Method and also draws from Ester Perel's work, which integrates psychodynamic, attachment, and systemic theories, as well as body-oriented and mindful therapy approaches to help you both create transformational change in yourselves and in your relationship.
Brittany Stewart
M.S., MFTC
Brittany specializes in helping couples strengthen their bond, and heal old hurts, in order to develop a more secure and satisfying relationship. She can help you both understand yourselves, and each other, so that you can create new, positive ways of relating that heal your connection— on every level.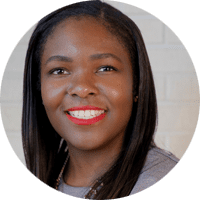 Anastacia Sams
M.A., N.C.C., LMFT-C
Anastacia's authentic, caring approach to marriage counseling and relationship coaching helps couples find each other's "noble intentions," and re-commit to showing each other love and respect. She can help you heal old hurts, improve your communication, restore trust, and work together as a team.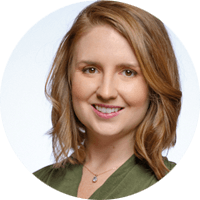 Amanda Schaeffer
M.S., MFTC
Amanda is a Marriage Counselor and Relationship Coach with a warm, gentle style that will help you both feel comfortable, respected, and understood. She has a gift for helping couples understand each other compassionately, feel emotionally safe, and start enjoying each other again.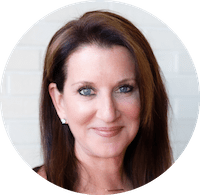 Polly Drew
M.Ed., LMFT
Polly is a marriage counselor with over 25 years of experience in helping couples "come back from the brink," heal their strong bond, and enter into a positive and satisfying new chapter of life together. Her warm, competent style will put you both at ease and help you find new solutions to old problems.
Love Advice
From Dr. Lisa Marie Bobby's Love, Happiness & Success Blog and Podcast
Marriage Therapist and Relationship Coach, Lisa Jordan M.A., LCPC shares the dynamics of emotional flooding, and how to break the cycle that is causing emotional turmoil in your relationship. These tips will make it easier to reconnect with your loved one after a disagreement. You can use these new anti-emotional-flooding superpowers to create a more secure bond and know more about what your partner needs from you. Read now on the Love, Happiness and Success blog.