Online Premarital Counseling | Denver Premarital Counseling | Broomfield Premarital Counseling | DTC Premarital Counseling | San Francisco Premarital Counseling | Austin Premarital Counseling
Ring: $12,000, Flowers: $1,500, Photographer: $2,500
Being that "Happy Couple" 15 years from now… Priceless.
Private Premarital Counseling
High-quality, premarital counseling is the way that successful, responsible, pro-active couples ensure that their marriage will continue to grow grow even stronger, happier, and deeper over the years. Our private premarital counseling is different than our structured premarital programs in that it gives you the time and space to talk about whatever you need to resolve before moving forward into marriage.
Our Strategic Approach Helps You:
Identify potential "Friction Points" unique to your relationship
Create agreement around finances, parenting, responsibilities, boundaries, and priorities.
Gain deeper understanding for each other's values, life goals, and what you both need to feel loved and respected.
Learn how to communicate with each other
Create a secure emotional foundation
Address any issues that are concerning you
Help you move forward into marriage with confidence
We Make it Exactly What You Need It To Be
Flexible, open ended premarital counseling without time limit or specific structure allows you to talk through (any and all) sensitive subjects, resolve lingering issues or concerns, strengthen your relationship, create agreement, and — of course — learn the skills and strategies that will help you build a beautiful future together.
Schedule Your Free Consultation For Private Premarital Counseling
Meet in-person at our Denver, DTC, or Broomfield Colorado locations, in Austin, TX, San Francisco, CA, or across the US or internationally via online video.
Looking For a More Structured Premarital Counseling Experience?
We have options!
Our Premarital Class
Lifetime of Love is our premarital and relationship class. It gives you six, information packed hours of instruction in an easy and inexpensive class format. You'll learn communication essentials, how to keep your love strong, and how to get on the same page with sex, finances, and more. Learn more about our premarital class.
Our Premarital Program
I Do! Is our premarital counseling program. Choose a package of 3 or 5 sessions, and take our comprehensive premarital relationship assessment to identify your current strengths and opportunities. You'll meet privately with a premarital counselor to learn the specific skills and strategies you need to create a happy, healthy marriage. Choose to meet in-person or online. Learn more…
IS PREMARITAL COUNSELING NECESSARY?
No, premarital counseling is not a requirement to get married, and it's an easy to prioritize other expenses instead. However, just like what happens when you disregard other essentials (exercise, nutrition, sleep) the consequences caused by not investing in premarital education are much harder and more expensive to treat than they are to prevent…. Read more
HOW MUCH DOES PREMARITAL COUNSELING COST?
The cost of high-quality premarital counseling can vary depending on who you see, how many sessions you require, and the format you choose. If you're on a budget and looking for basic instruction on communication skills, getting on the same page around finances, priorities, etc. you may consider a class format. Classes tend to be most affordable and usually cost around…. Read more
CAN WE DO PREMARITAL COUNSELING ONLINE?
Online premarital counseling can be very effective and helpful for many couples. This is especially true for long-distance couples, couples in rural areas, couples who travel, and very busy professionals who would find it difficult (or impossible) to attend sessions otherwise. However, there are situations where online premarital counseling may not be a good idea… Read more
IS THERE SECULAR, NON-RELIGIOUS PREMARITAL COUNSELING?
While the vast majority of people who engage in premarital counseling do so as a requirement of their religious organization, it is also unfortunately true that doing a worksheet or meeting a couple of times with a pastor is not sufficient to actually equip couples with the relationship skills necessary to manage inevitable conflict, communicate well under stress, and… Read more
Meet a Few Of Our Relationship Experts
The marriage counselors, couples therapists and premarital counselors of Growing Self have specialized training and years of experience in helping couples reconnect. We use only evidence based strategies that have been proven by research to help you restore your strong bond, and love your relationship again.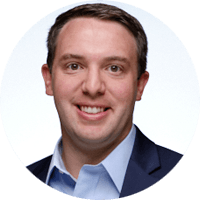 Hunter Tolman
M.S., MFTC
Hunter is an exceptionally warm, compassionate couples counselor and therapist who has specialized training in Emotionally Focused Couples Therapy as well as family systems. He helps individuals gain self-awareness and move past self-limiting patterns, and helps couples achieve deeper levels of communication, connection, and commitment. He can help you both to understand yourselves, and each other, so that you can create new, positive ways of relating that heal your bond.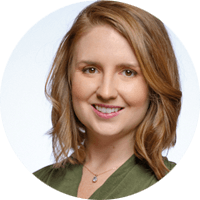 Amanda Schaeffer
M.S., MFTC
Amanda is a Marriage Counselor, Premarital Counselor and Family Therapist with a warm, gentle style that will help you both feel comfortable, respected, and understood. She has a gift for helping couples and families understand each other compassionately, feel emotionally safe, and learn how to relate in positive new ways that allow them to start enjoying each other again.
Teresa Thomas
M.A.
Teresa Thomas is a marriage counselor and couples therapist with years of experience in helping couples communicate more effectively, find new solutions to old problems, repair their strong bond, rebuild trust after affairs, successfully blend families, improve their sexual intimacy, and parent joyfully together. She is a couples therapist and parenting coach with a positive, solution focused style who specializes in helping you both make positive changes to your life, as well as to your relationship.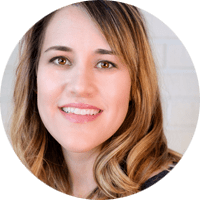 Meagan Terry
M.A., LMFT
Meagan Terry is a relationship specialist. She is a Licensed Marriage and Family Therapist with over nine years of experience in helping couples reconnect, and enjoy each other again. She uses effective, evidence based forms of marriage counseling including Emotionally-Focused Couples Therapy and The Gottman Method. In addition to working one-on-one with couples, she teaches our Lifetime of Love premarital and relationship class.
Seth Bender
M. A., LMFTC
Seth Bender is a marriage and family therapist with specialized training and experience in helping couples heal their relationships, improve communication, release resentments, and achieve new levels of enjoyment and fulfillment with each other. He practices Emotionally Focused Couples Therapy to help you strengthen your bond, as well as positive, empowering and solution focused coaching strategies to help you both take positive action in your relationship.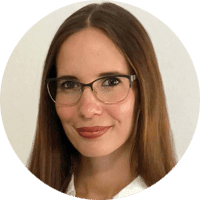 Dori Bagi
M. S., ASORC
Dori is a kind, empathetic couples counselor, individual therapist, and life coach who specializes in sex therapy, and helping couples create healthy emotional and sexual intimacy. Her friendly style makes it safe to talk about anything, and her solution-focused approach helps you move past the past, and into a bright new future of intimacy and connection.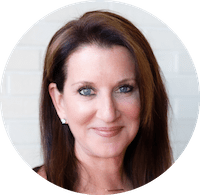 Polly Drew
M.Ed., LMFT
Polly is a marriage counselor with over 25 years of experience in helping couples "come back from the brink," heal their strong bond, and enter into a positive and satisfying new chapter of life together. Her warm, competent style will put you both at ease and help you find new solutions to old problems.
You provided us such a safe place to be honest with ourselves and with each other our fear of being vulnerable and weak were transformed into a feeling of opportunity to be heard. My husband and I are better friends, parents, lovers and companions than we have ever been.
How would you describe your relationship… with money? We all carry subconscious thoughts, feelings and values around money that impact our way of relating to it. Financial therapy helps you create a healthy money mindset so that you can feel empowered and in control of your finances. Here's how…
read more
Free Premarital Advice From Our Podcast + Blog