Because Amazing Relationships Don't Just Happen. They're Grown.
Like anything else worth having, fantastic relationships require intention, cultivation, and support.
The happiest, healthiest, most successful couples are the ones who take care of their relationships, and enlist the support of a pro to make their relationship the best it can be.
We specialize in relationships, and know how to help you "tend the garden" of joyful partnership.
 Our approach is positive and effective. We use only evidence-based strategies that have been proven by research to help couples create connection.
Whether we're working with you in Marriage Counseling or Couples Therapy to repair your bond, Relationship Coaching to make your good relationship great, Premarital Counseling to create a strong foundation or Dating Coaching to nurture a beautiful new love, we can help you create a happy, healthy relationship.
We Are Relationship Specialists
Real Help For Your Relationship
Improve Communication
Stop Fighting, Start Understanding
Restore Love and Respect, and Repair Trust
Increase Emotional and Sexual Intimacy
Get in Alignment Around Values & Priorities
Parent Together Effectively
Create Agreement Around Finances, Housework & More
Enjoy Each Other Again
Learn More About Our Relationship Experts
Working With Us is Easy & Effective
Evidence based marriage counseling and couples therapy with highly trained, experienced experts
Convenient office locations in Denver and Broomfield Colorado
Online video meeting options if you're outside Colorado
Free consultation sessions
Affordable, sliding scale rates
Evening and weekend appointment times
We can help you use your insurance
Schedule Your Free Consultation
What Our Clients Say About Couples Therapy & Marriage Counseling With Us
When we first saw you we were at the lowest point in our history. To think of all that we have come through to be where we are today, I really cannot give you enough credit for your help.
Former Clients
You provided us such a safe place to be honest with ourselves and with each other our fear of being vulnerable and weak were transformed into a feeling of opportunity to be heard. My husband and I are better friends, parents, lovers and companions than we have ever been.
Former Clients
Thank you for helping us find our strong bond again. I can't tell you how much it's helped us.
Former Clients
Our Relationship Services
Upcoming Relationship Classes @ Growing Self

Help Yourself to a Free Consultation
Pick Your Favorite Location, Provider, & Time From Our Online Calendar.
Online Video

Outside Denver? No Problem.
Schedule an appointment to meet via
online video.
Schedule Now
Broomfield Location
Meet in-person in Broomfield.

390 Interlocken Crescent,
Broomfield, Colorado 80021
(Just off I-36 @ Interlocken)
Schedule Now
Let's Talk

Call Anytime
For questions, or personal assistance in scheduling, call anytime. We answer 24/7.
Call Now
Dr. Lisa's Blog & Podcast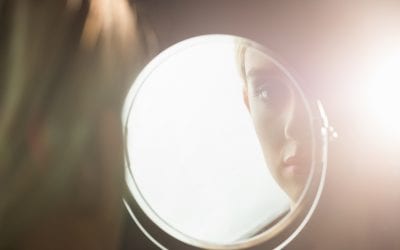 Nothing is more toxic to healthy self esteem than comparing yourself to others. Here's how to trust yourself, strengthen your confidence, and put your energy back where it belongs: Into YOUR amazing life.
read more